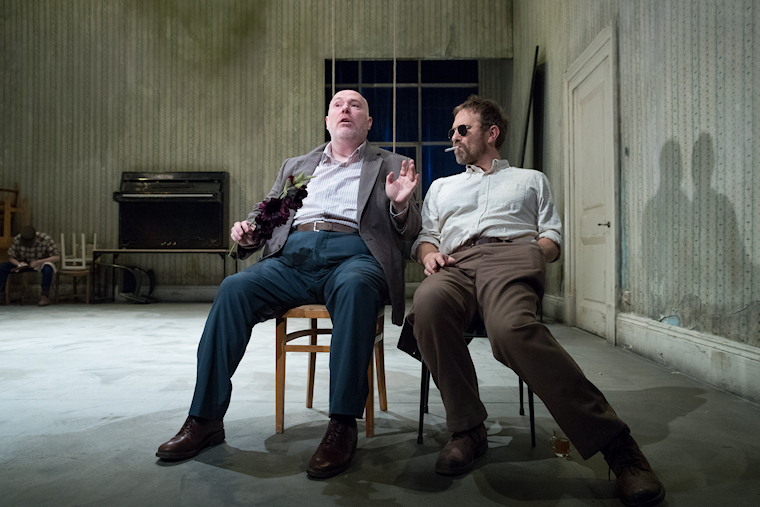 Don't miss your chance to see HOME's acclaimed new production of Chekhov's


Uncle Vanya



Must close Sat 25 Nov
Experience Chekhov as you never have before in HOME's brand new production of this Russian masterpiece, with bold visual design, live music and a deeply comic spirit. Starring a host of well-known theatre and TV names including HOME associate artist Katie West (Hamlet, Royal Exchange), Nick Holder (Fatherland, Royal Exchange; Some Girls, BBC), Jason Merrells (Safe House, ITV; Emmerdale, ITV; Waterloo Road, BBC) and veteran Manchester actor David Fleeshman.


"You dream of this kind of night at the theatre… Katie West's stunning performance as Sonya
that left me breathless with admiration… Staged and directed with great subtlety… A must-see."
Northern Soul



"Katie West's Sonya, Jason Merrells's Doctor Astrov are both understatedly magnificent… The
play's achievement – and this production's triumph – is to invest all this hopelessness with hope,
too. Life will and must go on. So should this production; let's hope it has a longer life
elsewhere. Chekhov's masterpiece is spellbindingly acted in a brilliant new version of the play."
The Stage



"Walter Meierjohann has brought this deeply layered and finely nuanced
production to complete fruition… Truly absorbing… A stunning theatrical feast."
Upstaged Manchester
Audience Reaction:

@QuietManDave
Uncle Vanya @HOME_mcr is a completely absorbing, beautifully paced and reflective production, the sort of play that leaves a huge impression. Easily one of the best productions in Manchester this year.

@BenedictPower
Really enjoyed #UncleVanya @HOME_mcr tonight. A great adaptation,such a strong cast and a wonderfully simple and charming production. So many moments of genuine tenderness, passion and despair – and funny too. Well done @WalterMeierjo and team.

@RedFoxglove
Never really understood Chekhov, but #UncleVanya at #Home, is a wry, witty, look at despair, & a wonderfully engaging production.
Watch the trailer here: