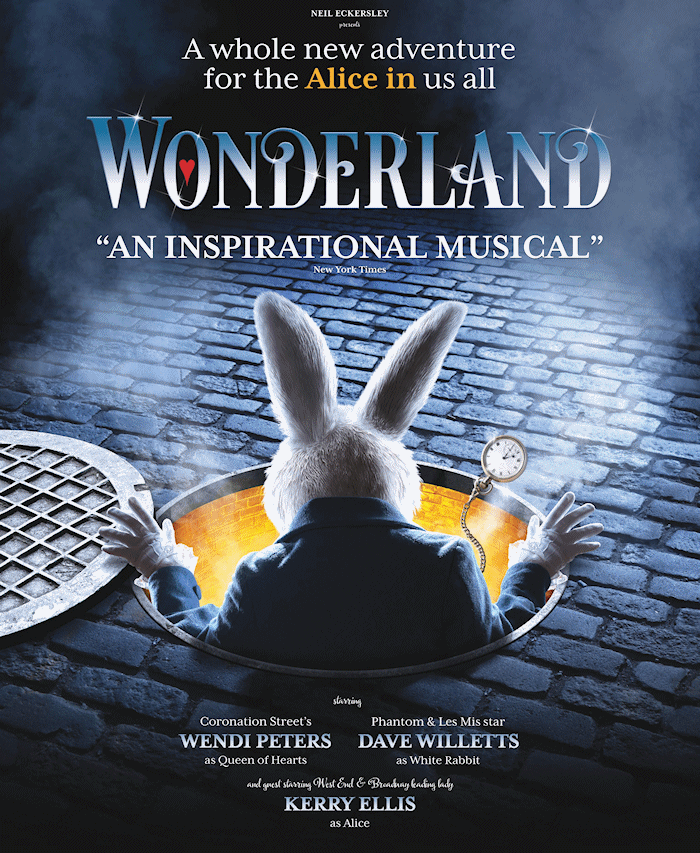 SPECIAL OFFER!
£20 Mon-Thu (Band C) – Quote TEAMTWENTY
£15 Mon-Fri (Band D) – Quote WONDER15
Hailed by the New York Times as 'inspirational', Wonderland is an enchanting musical adaptation of Lewis Carroll's Alice's Adventures in Wonderland and Through the Looking Glass, with a huge heart, a medley of magic and a whole lot of wonder.
CLICK HERE TO WATCH THE NEW TRAILER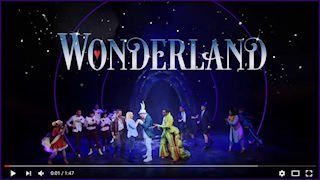 TV and West End star Wendi Peters, much loved for her acclaimed portrayal of Cilla Battersby-Brown in Coronation Street, will headline the UK tour of Wonderland as Queen of Hearts alongside musical theatre favourite Dave Willetts, who has previously starred in tours of South Pacific, 42nd Street and Seven Brides for Seven Brothers, as White Rabbit.

West End and Broadway leading lady Kerry Ellis, best known for playing Elphaba in the West End and Broadway productions of Wicked, will guest star as Alice.

Don't be late… Wonderland opens next week!

Wendi Peters and Dave Willetts are scheduled to perform at all performances.
Kerry Ellis is scheduled to perform at all evening performances and the Saturday matinée in this venue.
The appearance of any particular performer cannot be guaranteed.

*A per ticket booking fee of £3.90, and a transaction charge of £4 applies to all tickets purchased online or over the telephone. Additional fees may apply. All sales including, but not limited to, tickets, promotions, discounts and concessions are subject to terms and conditions of sale and availability, cannot be used on premium seats, in conjunction with any other discount or applied retrospectively. Offer £20 Band C tickets valid Mon-Thu using promotion code TEAMTWENTY and Offer £15 Band D tickets valid Mon-Fri
using promotion code WONDER15