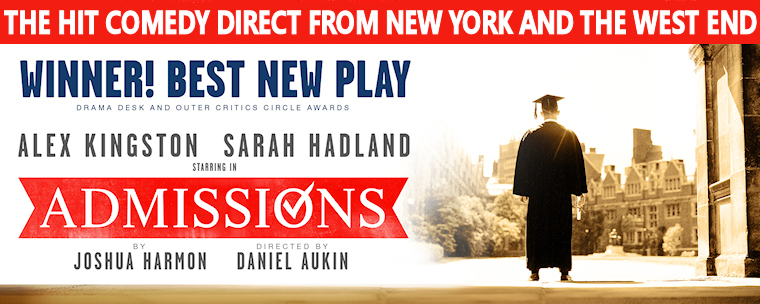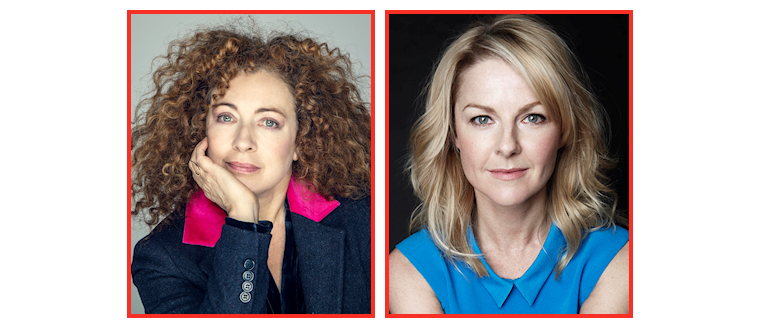 Mon 17 - Sat 22 June
The Lowry


£20 best available tickets Mon - Thu performances.
BOOK BY SUNDAY 3 MARCH - OFFER EXPIRES AT MIDNIGHT.
'Smart, hilarious and provocative'


The Hollywood Reporter
Your only chance to see a critically acclaimed, award winning

play direct from the West End and New York!

Alex Kingston (ER, Doctor Who) and Sarah Hadland (Miranda) star in this bitingly funny new comedy from the writer of Bad Jews Joshua Harmon and producers of Mary Stuart.

Sherri is the Head of Admissions at a private school, fighting to diversify the student intake and she wants you to know about it.

When her son is deferred from his university of choice, and his best friend - who 'ticks more boxes' - is accepted, Sherri's personal ambition collides with her progressive values.

Piercing and provocative, Admissions is 90 minutes long, but the debate will take you through the night.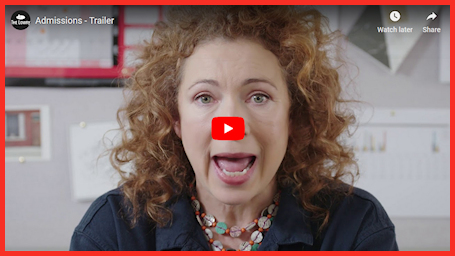 'Astonishing and daring'
The New York Times