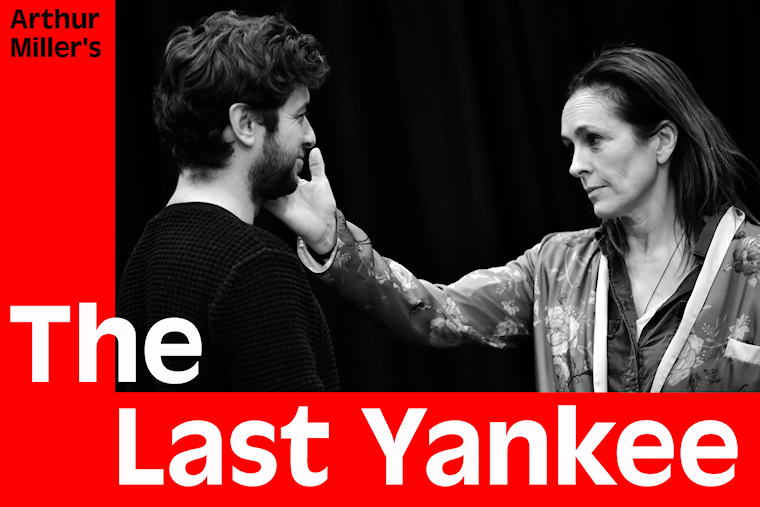 Supported by the Octagon Theatre,
The University of Bolton present the northern premiere of
Arthur Miller's
The Last Yankee
Directed by David Thacker
Thu 28 February – Sat 16 March 2019
EXCLUSIVE OFFER - best available seats only £15!
Set in a New England Mental Hospital, The Last Yankee explores the troubled marriages of two patients from different backgrounds who discover they have more in common than they realise.

In a world where so many people experience mental health concerns, Arthur Miller's funny, compassionate and profoundly moving play gives hope to us all.
'A miniature masterpiece'
Mail on Sunday

'You will seldom see anything better on stage.'
Financial Times
(reviews from the 1993 UK premiere production of The Last Yankee directed by David Thacker)
Renowned for his work on Miller, David Thacker worked closely with the American playwright on the UK Premiere of The Last Yankee at the Young Vic in London. Now, audiences will have the unique opportunity to see this rarely performed Arthur Miller play in the intimate setting of Bolton Library Theatre.

Cast includes Patrick Poletti, Annie Tyson, David Ricardo-Pearce and Juliet Aubrey (See in rehearsals below)

Venue: Bolton Library Theatre

Audio Described: Tuesday 5 March, 7.30pm
BSL: Monday 11 March, 7.30pm
Captioned: Wednesday 13 March, 7.30pm

Investigate Day: Sat 9 March, 10.30am - 1.30pm - £5