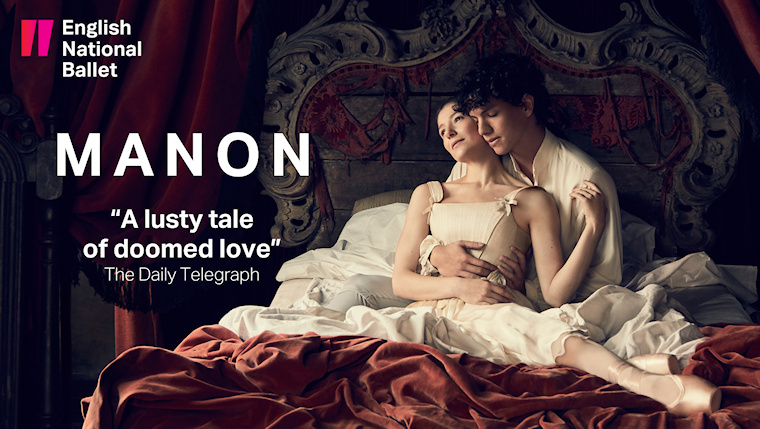 Iconic, steamy and thrilling: Manon opens this month

17 - 20 October


Opera House
If you like your trip to the theatre to be full of passion and drama,
then English National Ballet's Manon is perfect for you. Here are our five
reasons you should book for this "iconic and steamy ballet" (The Guardian)
Half price tickets on Bands A & B on all Wednesday – Friday performances.
1 – Discover some of the world's best ballet

Sixty world-class dancers perform alongside a full orchestra, in one of the most acclaimed story ballets created in Britain.

2 – See something like Shakespeare, but more thrilling

The story of Manon is as romantic and intense as Romeo & Juliet. She is a young woman living in 18th-century France who has been promised as a mistress to an older gentleman. When she falls in love with a penniless student, she is faced with a stark choice. Cue a tale of love, decadence and greed that will take your breath away.
Watch a beautiful rehearsal video here for a glimpse of what's to come.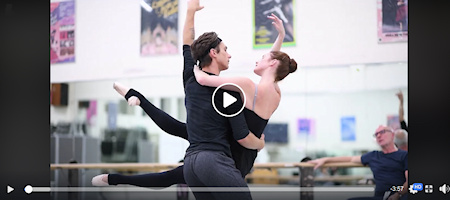 3 – Enjoy a once-in-a-lifetime experience

Well, twice-in-a-lifetime… this is only the second time in 30 years that this masterpiece is performed in Manchester! Don't miss out.



4 – Add drama to your evening out

This is a great ballet full of fire and passion. The final duet between the two lovers is one of the most heartbreaking things you'll see on stage this year.

5 – Feel fabulously cultured

You'll have something pretty special to talk about at the coffee machine: Manon has already been picked as one of Autumn's must-see events by The Sunday Times, The Guardian and The Mail on Sunday.