Priscilla Queen Of The Desert The Musical
Fantastic £25 Best Available Ticket Offer*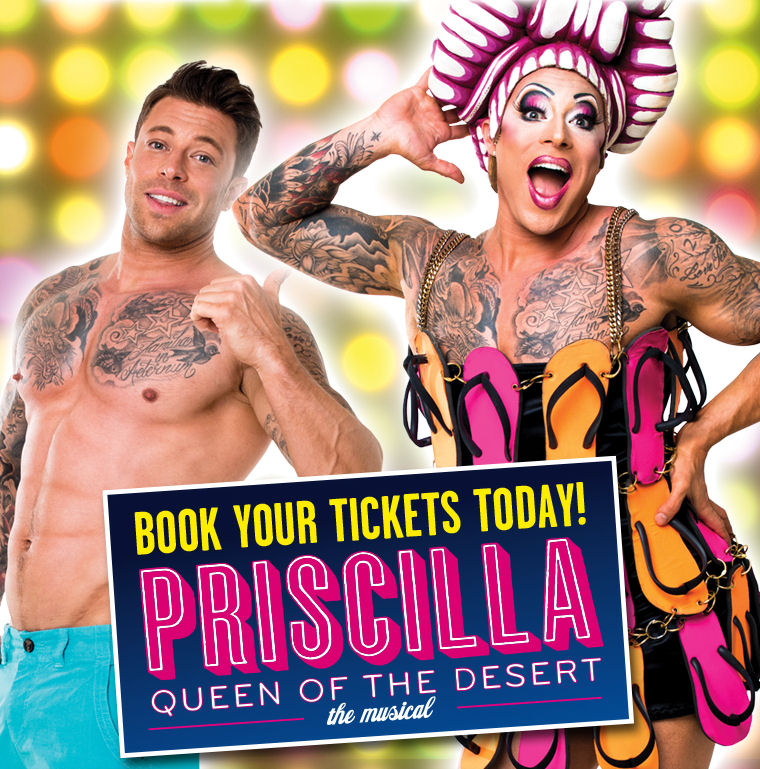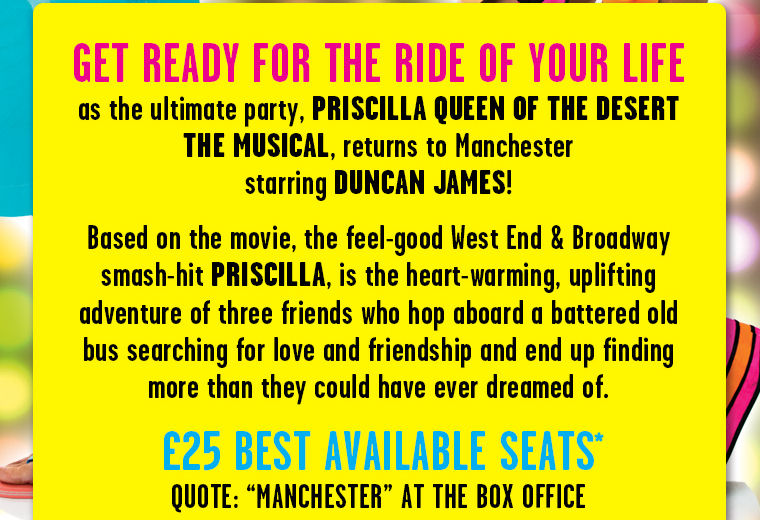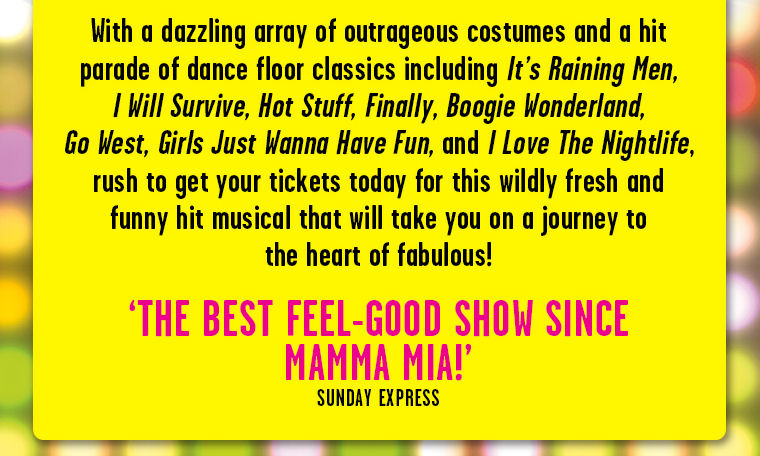 * Offer cannot be used in conjunction with any other discount or applied retrospectively, all offers
are subject to limited availability. Further fees may apply. Valid performances Thur 20th, Mon 24th,
Tue 25th, Wed 26th & Thu 27th August at the Opera House, Manchester Band A & B tickets.
Promotion code MANCHESTER must be used to qualify for this offer.