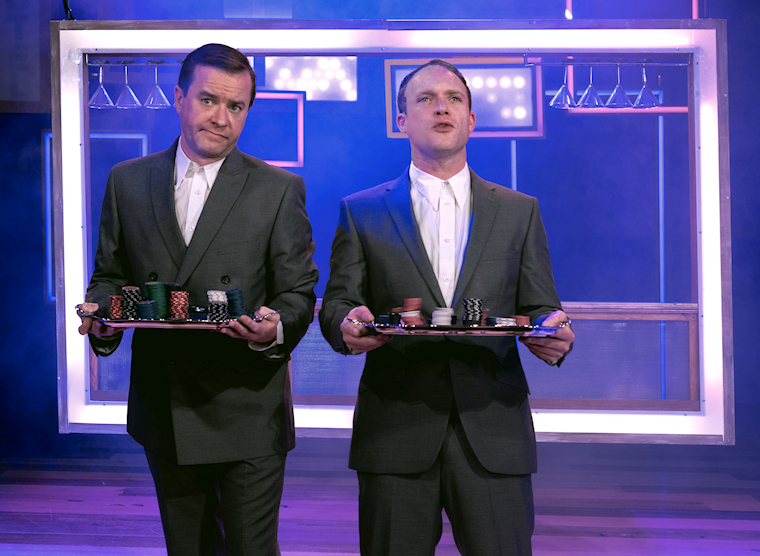 Be the first to see Chris Fountain in
Rain Man

Mon 11 - Sat 16 March
The Lowry

Special Offer £15 best available tickets Mon -Thu*


Based on the Oscar winning film which famously starred Tom Cruise and Dustin Hoffman.

When self-centred salesman Charlie discovers that his long-lost brother Raymond, an autistic savant, has inherited the family fortune, he sets out to get 'his half'. Starring Chris Fountain (Hollyoaks, Coronation Street, Dancing On Ice and Girlfriends) and Adam Lilley (The King's Speech, The 39 Steps, West End; Gaslight, ATG UK Tour).

The role of Raymond Babbitt will be played by Adam Lilley. Adam has proven to be brilliant in this important role, bringing energy and passion to the role alongside Chris Fountain in this dynamic and exciting production.
"Adam Lilley as the challenged Raymond
delivers a stunning performance…" – Worcester News.

"…his performance was superb and distinctive as savant Raymond. … it reflects
on how good he was that I didn't think about Dustin Hoffman once
during the 2hour 15 minute performance." – Behind the Arras
*Ticket offer not redeemable against tickets already purchased or in conjunction with any other offer.
Offer subject to availability and may be removed at any time without notice.