We have EXCLUSIVE offers for Catherine Mayer and Rose McGowan, two brilliant events brought to The Lowry this Spring by Fane Productions. Trust us, you do not want to miss these extraordinary women.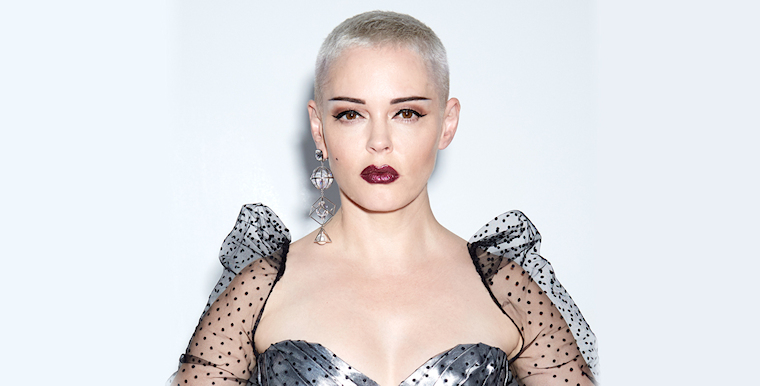 Rose McGowan: Brave
Sun 5 May
The Lowry

Book £10 tickets now
Rose McGowan initially gained global recognition as a leading Hollywood actress, starring in cult hits such as Charmed and Scream, but it is her most recent public experiences, triggering a vital global discussion, that have formed much of the current narrative. Now, it's time to change the conversation. Looking positively into the future, the real Rose McGowan – not Rose 'the movie star' or Rose 'as portrayed in the media' – is inviting you to join her for an event that is truly her own voice, directing her own thought-provoking evening of raw, honest and important conversation:

My name is Rose McGowan.

I'm known for a lot of things – I'm an actress, director and activist – and people think they know a lot about me. But they don't.
I would like to invite you to join me for an evening of music, art, and a candid discussion of life and beyond.

Let's have a conversation about how art heals, how we can all be 10% better as humans, and how we can, collectively, be brave.

I'll be premiering music from my upcoming album and art project Planet 9.
I'll be reading extracts from my book Brave.
I'll be interviewed live on stage by revered journalist Sam Baker.

It sounds like a damn fine evening to me. So come along – I promise you'll feel, you'll think and you'll come out feeling 10% better after our evening together. Don't miss this unique experience.

See you there!
Rose x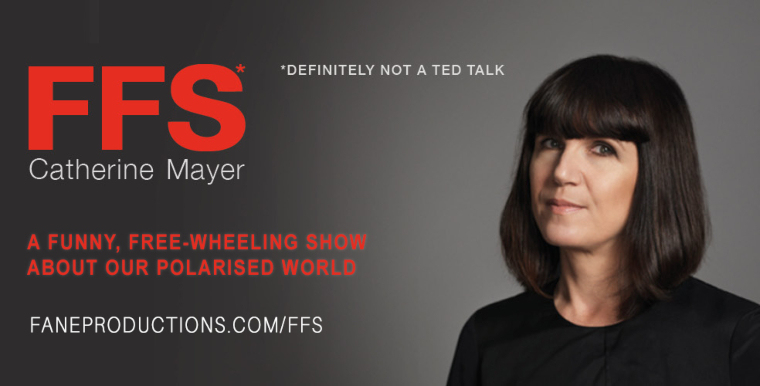 Sun 28 April
The Lowry

Book £10 tickets now
Author and Women's Equality Party co-founder Catherine Mayer is at the end of her tether.

A better, brighter, more equal future shimmers on the horizon, yet we seem to be hurtling in the opposite direction. Deranged presidents and dangerous populists aren't the only culprits. As progressive movements do battle with each other and among themselves, Mayer draws on her front-line experiences of journalism and politics to explain how debates became so damagingly polarised.

Is identity politics to blame? What makes us mistrust everyone but fall for fake news? Why do TED Talks bring Mayer out in hives? And does pee-proof underwear really threaten democracy? Mayer says yes.

For one night only, Catherine will be joined on stage by broadcaster & feminist Ayesha Hazarika, MBE.

Special adviser to Gordon Brown, Harriet Harman and Ed Miliband from 2007 to 2015, Ayesha is an award-winning stand-up comedian and sought-after political commentator. Her latest show 'Girl on Girl – the Fight for Feminism' is now touring Nationally.

A funny, free-wheeling show about soundbite culture in a messy world. Don't miss this evening of refreshing conversation with Catherine Mayer: For Future's Sake!