Dual دوگانه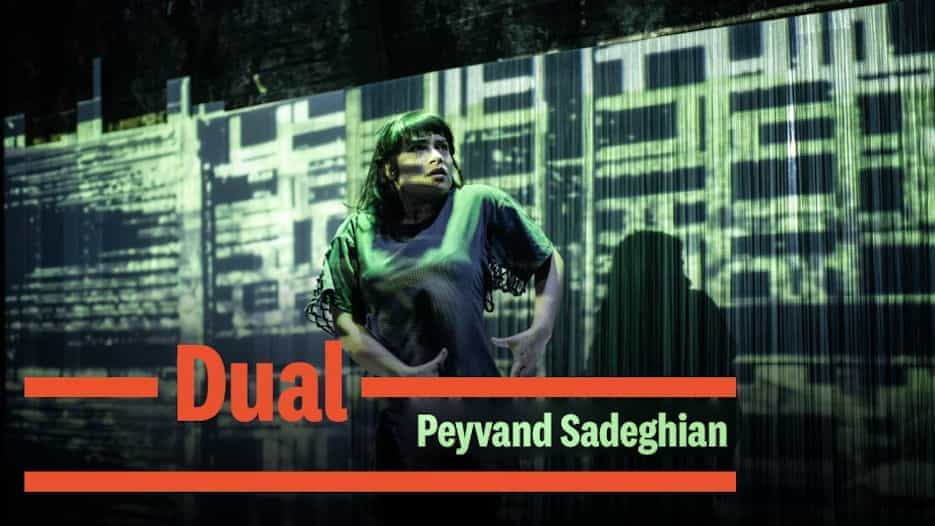 Dual دوگانه is a multilingual, multidisciplinary, multi-form work with a live theatre show at its core devised and performed by Peyvand Sadeghian in collaboration with a female-led, multi-ethnic and multinational artistic team.
One woman, two passports, and two names: Peyvand is British. Parisa is Iranian.
As a child Peyvand visited Iran with her father. They're held by the Iranian government, unable to return to the UK…Peyvand eventually returns and makes a show about it. But what of Parisa?
An award-winning work featuring drag, animation, puppetry, and the voice of Pedar. Peyvand and Parisa fracture and multiply to an Anglo-Persian pop soundtrack as they ask how they can be advocates for themselves and allies to each other.
Drawing on Sadeghian's personal experience as a dual citizen of the UK and Iran, the piece seeks to elucidate the complexities which private individuals face as they attempt to navigate the ramifications of public policies rooted in decades of widely underreported and misunderstood historic injustice.
How can you take and assert control in your own life when it can feel like your path will always be determined by the seemingly never-ending fallout from global geopolitical machinations? What is actually in your power to change? How do you take power in the first place?
Dual دوگانه Tickets
Manchester
Manchester
HOME
Wed 4 Oct 2023 - Thu 5 Oct 2023
Other events you may like...
Most Popular Shows and Events in Manchester