Footloose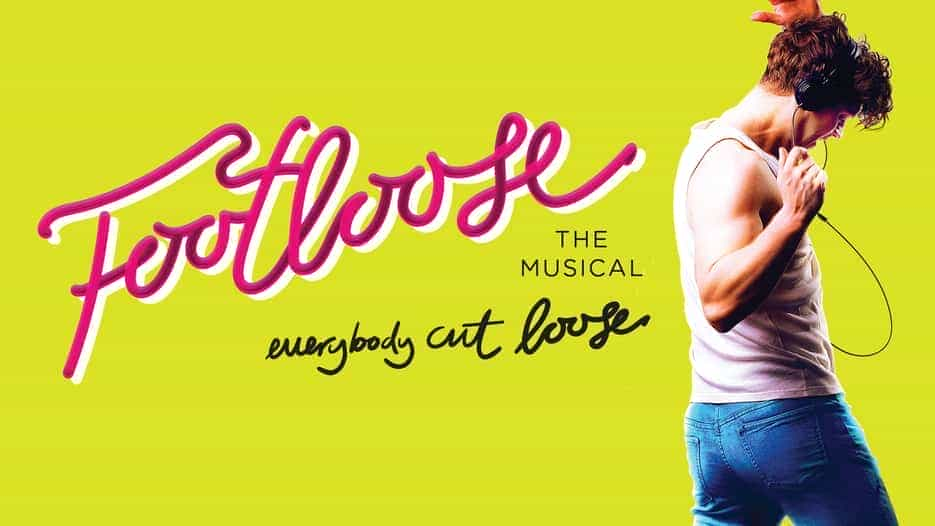 Following two critically acclaimed tours and a West End run, Footloose is back and better than ever with the incredible Jake Quickenden (Dancing on Ice Winner, Hollyoaks, Dreamboys, Hair, Peter Pan – A Musical Adventure) as loveable cowboy Willard and the legendary Darren Day (TV personality and star of numerous West End and National tours including Mame, Joseph and the Amazing Technicolour Dreamcoat, Priscilla Queen of the Desert, Grease and Summer Holiday).
Based on the 1980s screen sensation which took the world by storm, Footloose sizzles with spirit, fun and the best in UK musical talent. With cutting edge modern choreography, you'll enjoy classic 80s hits including Holding Out for a Hero, Almost Paradise, Let's Hear It For The Boy and of course the unforgettable title track Footloose.
Footloose Tickets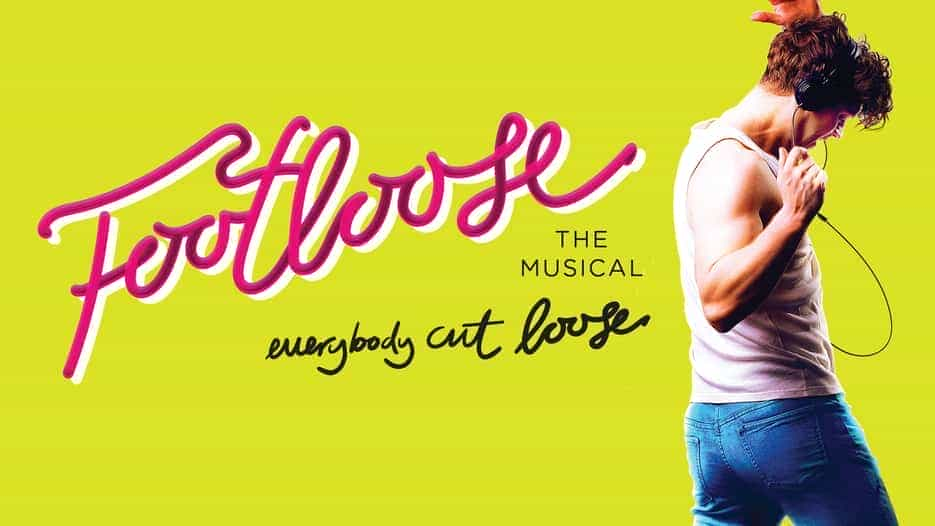 Sorry, there are no tickets for Footloose in Manchester available at the moment. This maybe due to one of the following reasons:
- Footloose in Manchester tickets are currently not on sale.
- The event has sold out.
- Details have not yet been announced for Footloose in Manchester.
- The event may have been cancelled.
- The event has been and gone.
Join our free mailing list for
updates about this event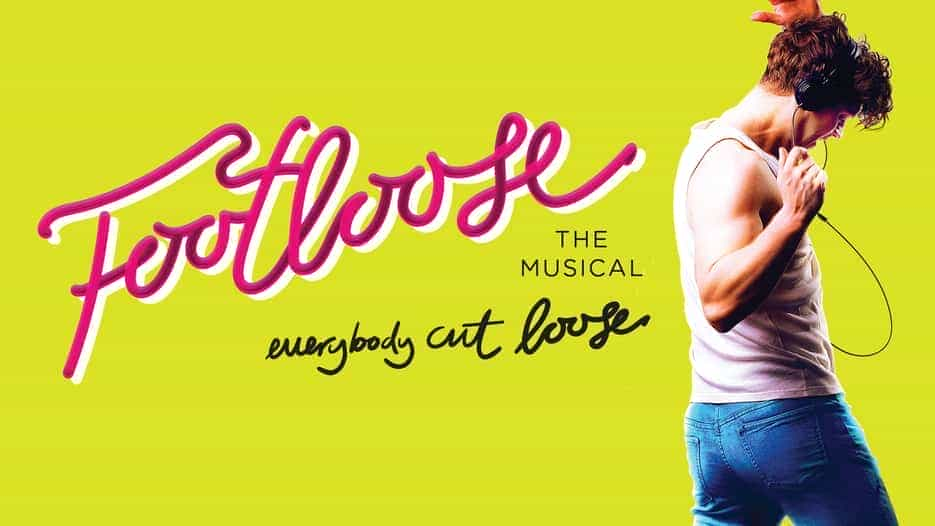 Our review on Footloose
Footloose - Opera House, Manchester - Wednesday 2nd March 2022 by Karen Ryder
Our Rating
"Tonight I gotta cut loose, footloose, kick off my Sunday shoes." Ok so I don't own Sunday shoes whatever they may be, but I absolutely did kick up my heels and have an absolute blast of an evening at Footloose! What a show! I'm pumped with adrenaline, high on endorphins and buzzing with excitement. Footloose is a fantastical, flippin' feel good excuse to just let go with your besties, boof up your 80's perm, pull on those leg warmers and indulge in the right to fight for your dancing shoes!
Footloose invites us into the world of teenager Ren – a vibrant city boy whose unwelcomed move to the middle of rural nowhere leaves him frustrated and missing his former life. Just when he thinks things can't get any worse, he discovers that rock n' roll and dancing are actually banned!! Angered and rebellious, Ren refuses to accept the limitations his new home town are imposing and sets about showing the powers that be exactly how things SHOULD be. A rebel with a cause and armed with the best 80's soundtrack and dance moves, it isn't long before Ren has everyone Holding Out For A Hero – he just doesn't realise that he is their hero!

Footloose is based on the 1980's film of the same name and it absolutely captures the spirit, fun and nostalgia to a tee. Jam packed with familiar songs, characters, costumes and references, only the boring Mayor of backwater Bomont himself could object to such a toe tappin' top night out! Footloose provides the audience with what they want right from the off, kicking that famous Kevin Bacon quirky kick onto the stage with the title track. The audience responded immediately, and the party began. The following scene where Ren and Willard meet is so slick and funny with its perfectly timed choreographed moves, it sets the tone for the clear comradery between the cast and puts you at ease.
The scenery is changed frequently to take us to numerous locations, all identifiable from the film, and is done with such speed and welcomed distraction from the musicians that you don't always notice it happening. I particularly loved the set up for the burger joint, with car seats, neon signs and roller-skating waiting staff taking me right back to my childhood. I wanted that diner food, I wanted those roller skates and I wanted to dance!! My head was swimming with all things 80's and this was indulged further with the choreography in Heaven Help Me that screamed 80's dance moves. The detail was spot on and everything just took me back with a heartfelt sigh of contentment. There were so many audience appreciation moments it's hard to choose which ones to mention, but I think the biggest cheer went out to Quickenden during Holding Out For A Hero when he is stripped down to nothing but a pair of gold hot pants! That pulled me out of my childhood daydream I can tell you!

Jake Quickenden (Dancing on Ice Winner, Hollyoaks, Dreamboys, Hair, Peter Pan – A Musical Adventure) is an instant hit with the audience as loveable cowboy Willard and I have to say he is an absolute star. Pure soulful vocals, an impressive accent, incorrigible dance moves and a cheeky charm that is hard to resist, I truly think that Quickenden was made for musical theatre leading man material. He clearly has a huge fan base – most of whom I think were in the audience tonight judging by the response his every move got, but it is plain to see why. One of my favourite parts of the whole show was his solo Mama Says – and it was so good it even came with its own built in encore!

Darren Day (TV personality and star of numerous West End and National tours including Mame, Joseph and the Amazing Technicolour Dreamcoat, Priscilla Queen of the Desert, Grease and Summer Holiday) is moving as the Rev. Shaw Moore. We know that we are in safe musical hands with Day but I have to say it was his acting that really impressed me tonight. Towards the end of the second act, his scenes with Ren were so raw, open and honest that I was genuinely swallowing my emotions amid an otherwise pumped up show, so to create this moment speaks volumes.
Joshua Hawkins (Jesus Christ Superstar Regent's Park Open Air and Barbican, Twelfth Night, Choir of Man (Norwegian Cruise Line) is outstanding as Ren. Hawkins is relentless and doesn't pause for breath, ensuring everything you could possibly want is delivered tenfold. He is charismatic, engaging and a live wire.
Unbelievably, this is the professional debut of Lucy Munden (Return To The Forbidden Planet, Tipping The Velvet whilst training). Munden plays Ariel and takes us on a rollercoaster of a journey. From rebellion to heart ache to defiance and loss, she brings a complex depth to the character, making her more than just the girl next door who is trying to stand up to her dad.



Oonagh Cox (Cinderella, The Holiday, Matilda) plays Rusty and is vivacious throughout. Her passion for what she does shines through her and makes her a joy to watch. She belts out some of the more popular songs, including Let's Hear It For The Boy and is a true driving force of the whole show.
The second half brings some snazzy ensemble line dancing and some fabulous break out moments for Quickenden. When we see his character failing in the dance department, he refuses to quit until practice makes perfect and we are treated to some cool moves and shapes, including a beat boxing rap section.
The entire cast are amazing and literally do everything. I've heard of a triple threat before, but the Footloose cast challenge this concept and redefine it into a platinum threat of a show! They sing, act, dance, change scenery, oh yes – and they are also the band!! They switch from one discipline to another with the ease of breathing and literally become one with their instruments. I mean it! At one point one cast member was even doing press ups with his guitar balanced on his back!

Just when you think you've had all the fun one show can deliver – the finale starts! It's what I imagine everyone envisaged when buying a Footloose ticket – the school disco to end all school discos! But this is more than a finale……….all I'll say is "If Carling did finales……….." It doesn't end! I mean, come on – this is the 80's so it wouldn't be complete without a megamix right?! There is encore after encore and it becomes harder to see where the cast ends and the audience begins. What an absolute buzz! I've definitely embraced the mini me child of the 80's because my mind kept racing with "This is my favourite bit of the show……….no this is my favourite bit………..oooh no it's this bit!" But I have to conclude that my final call of favourite bits is seeing how much the cast absolutely loved what they were doing. Right up until the end, they were still on stage, whooping the audience up into a frenzy and it seemed they didn't want to leave. Well, what they did they did so well, it makes me wanna yell – let's hear it for Footloose!
WE SCORE FOOTLOOSE – 10/10


Other events you may like...
How to get to Manchester Opera House, Manchester
Most Popular Shows and Events in Manchester