Graham Gouldman & Heart Full of Songs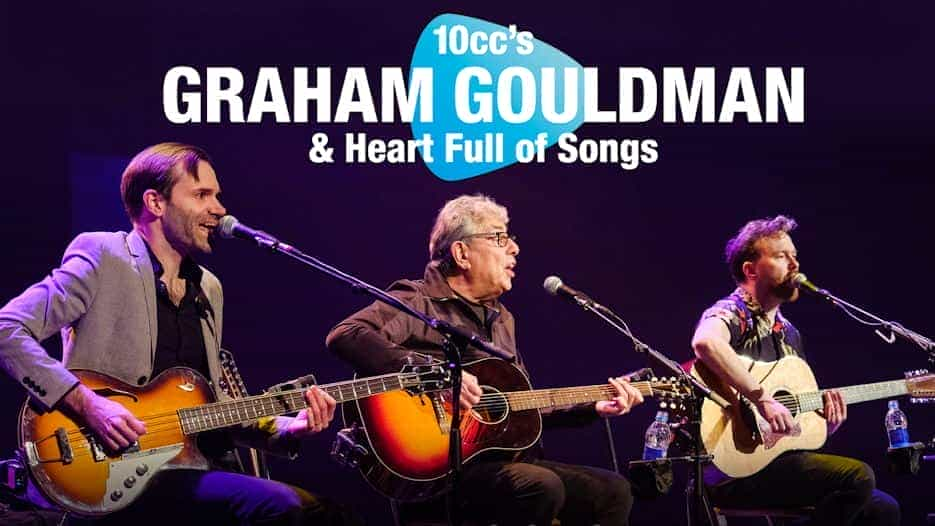 It is only between 10cc's sell-out, bi-annual UK tours that the band's co-founder, Manchester musical legend Graham Gouldman, is able to fully indulge his Heart Full of Songs project.
The semi-acoustic four-piece - which includes 10cc live band members Iain Hornal and Keith Hayman, and Dave Cobby - performs a broad spread of Graham's song-writing catalogue, which saw him inducted into the Songwriters Hall of Fame in 2014, including For Your Love, Heart Full of Soul and Evil Hearted You, which all became huge hits for The Yardbirds, Tallyman (Jeff Beck), and the string of hits he wrote for fellow Mancunian artists, such as Pamela, Pamela (Wayne Fontana), Bus Stop and Look Through Any Window (The Hollies), No Milk Today and Listen People (Herman's Hermits), and of course, 'Rubber Bullets,' 'I'm Not In Love,' 'The Things We Do For Love' and 'Dreadlock Holiday', which he co-wrote for 10cc, alongside 80s hits 'Right Between the Eyes' and 'Bridge To Your Heart', from the band he formed with the late Andrew Gold, Wax.
It's the enduring popularity of these tracks which led to Graham playing them in their simplest form, acoustically, together with other compositions including film soundtracks and material from his acclaimed solo albums - including a new collaboration with Queen guitarist Brian May.
Graham Gouldman & Heart Full of Songs Tickets
Other events you may like...
How to get to The Lowry, Salford
Most Popular Shows and Events in Manchester