Simon and Oscar (Ocean Colour Scene)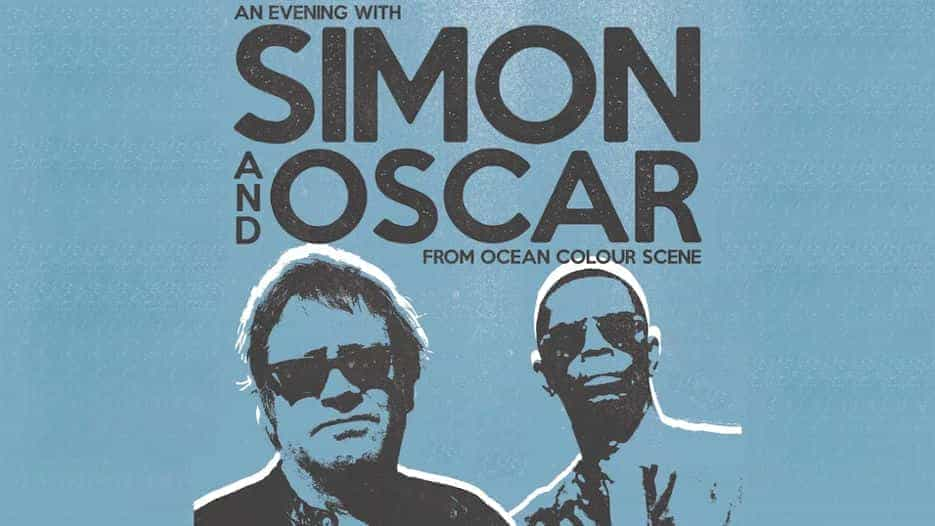 In 2015 Ocean Colour Scene celebrated their 25th Anniversary with a sell-out acoustic tour of some of the most prestigious UK Concert Halls, it was not only their most successful for 15 years, but also their best received, with ecstatic audience reactions every night.
Vocalist Simon Fowler and drummer Oscar Harrison are continuing the theme with a tour of intimate UK venues, the perfect stages for their acoustic performances of all the big hits and anthems, including The Riverboat Song, The Circle, Traveller's Tune, Hundred Mile High City and The Day We Caught The Train.
These shows are the latest chapter in a remarkable career that's seen OCS rise from Breton shirt-wearing Stone Roses disciples to one of Britpop's biggest bands (their 1998 arena tour was the biggest by any UK group that year).
In their 30 years together, they've enjoyed five Top 10 albums, six Top 10 singles and a mantelpiece full of awards. But behind all the swagger and the style were great songs, with words and melodies that found their way into your head and heart. It's time to hear these songs again, stripped back but every bit as brilliant.
Most Popular Shows and Events in Manchester