Manchester Theatre News & Reviews
REVIEW - Check in to The Best Exotic Marigold Hotel for an evening of fun, comedy and great entertainment!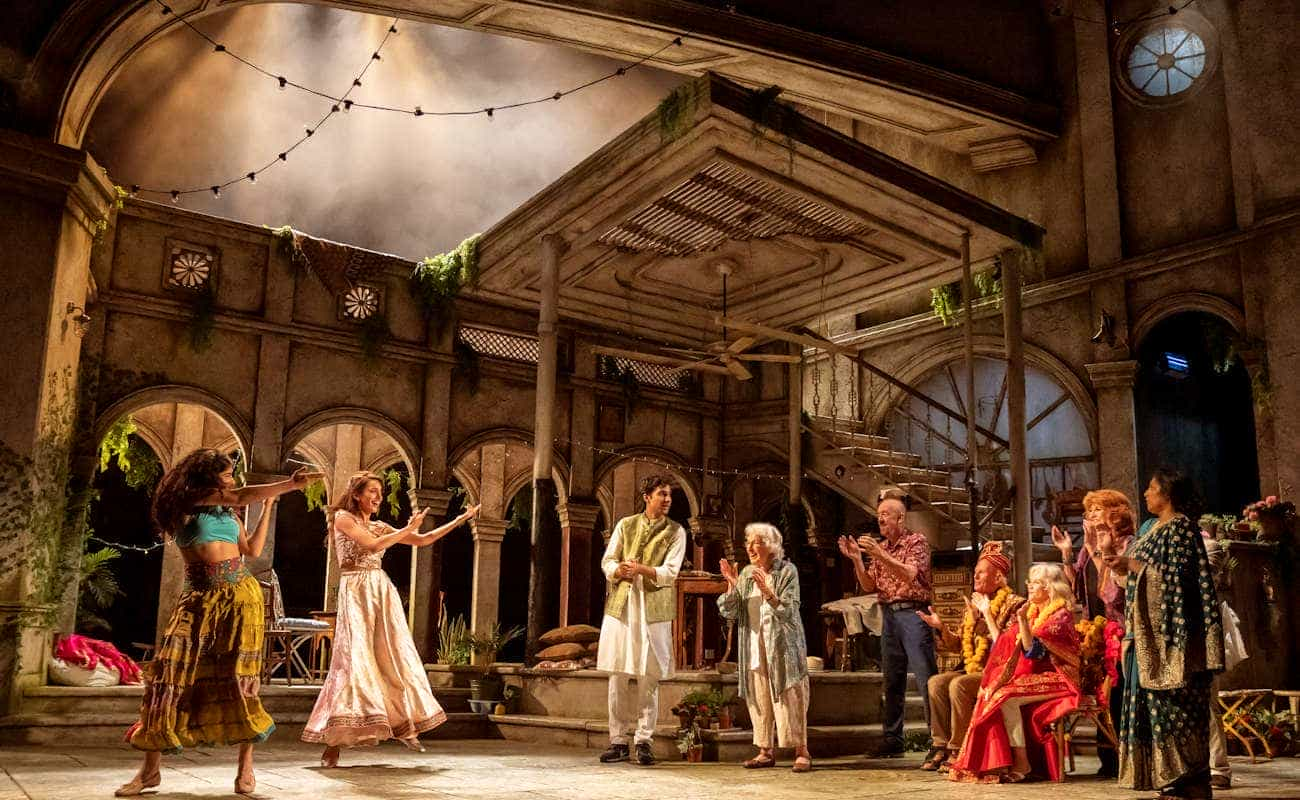 EXCLUSIVE OFFER - 20% OFF

On Wednesday, we were invited to The Lowry to see The Best Exotic Marigold Hotel in the Lyric Theatre. Read what our reviewer, Lizzie Johnston had to say about this fun production...



When I heard that The Best Exotic Marigold Hotel was coming to the Lowry, I added it straight onto my list of shows to see, so I was absolutely buzzing when I received the invite to the press night. I mean who doesn't love the film? It's fun, comedic and pure entertainment - I knew that if the show was anything like the film it was going to be brilliant; and it was exactly that!



The Best Exotic Marigold Hotel is a brand new play based on the Sunday Times bestseller by Deborah Moggach which inspired the hit movie from 2011. It's a feel good tale of love and adventure which takes us on a journey to India with an eclectic group of British retirees as they embark on a new life. The luxury residence is far from the opulence they were promised, but as their lives begin to intertwine, they are charmed in unexpected and life-changing ways.





The show comes across as comedic and fun entertainment, yet it highlights important questions about the social care system in Britain and what it's really like to be old. Each character has a unique life, full of memories, achievement and both sad and happy moments - but we seem to disassociate elderly people with the lives they once lived. This story gives us an insight into these rich lives and how life doesn't end just because you're old and retired, it can in fact be a new beginning.





The set was amazing and felt like a character of its own. The hotel was huge and used the full depth of the stage - it really could've been a real destination. The walls of the run-down old building gave a glimpse of the opulence and grandeur that the magnificent building once was, you just knew there were so many memories made there in its past life. There was an instant "family-owned" business vibe with the mismatched furniture, adding to the spirit and energy of the hotel.





The costumes added so much colour and vibrancy to the production. Each character had their own style which evolved throughout the show, reflecting on their mood and how the move to India changed them. There was a mixture of modern Indian and western clothing, a beautiful blend of different cultures coming together.





Just like the film, the show is absolutely star-studded! Starring the icon of Hollywood's Golden Age, Academy, BAFTA and Golden Globe-Award winner, Hayley Mills (Wild at Heart, Pollyanna, The Parent Trap), household favourite and screen and stage star Paul Nicholas (Jesus Christ Superstar, Just Good Friends, Eastenders) and Rula Lenska (Rock Follies, Coronation Street, Eastenders). Also featuring Andy de la Tour (Notting Hill, Star Wars, The Young Ones), Rekha John-Cheriyan (Four Weddings and a Funeral, Tomb Raider, Hollyoaks) and Marlene Sidaway (Coronation Street, Pride and Prejudice).





From the list of names alone, you know you're in for a treat with this one. All of the stars were fantastic, bringing the well loved characters from the book and film to the stage. Each character had a different personality and past life, making them an eclectic bunch of unlikely friends, whilst also fitting every stereotype of a retired Brit. This made the show comedic and relatable for everyone, as I'm sure every audience member could relate or knew of someone like at least one character.





The energy of the play never dipped, it held the audience's attention throughout and every major joke landed exactly how it should - there were several moments for belly laughing. You could just tell the cast were having an absolute ball on the stage, and that really made the stories of each character shine - in particular how such a varied bunch of people could live together, become friends and even find love. It's a creative story which is ultimately inspiring, you'll leave the theatre believing that just because someone is retired doesn't mean they are "old", and that life can have as many new beginnings as needed.





Overall, The Best Exotic Marigold Hotel is fun, comedic and easy entertainment. If you loved the book, film or even the documentary, you're sure to love this. It's a show that'll transport you across the globe, full of bright colours and beaming with happiness. Catch it while you can, it's a guaranteed hit!
WE SCORE THE BEST EXOTIC MARIGOLD HOTEL...






The Best Marigold Hotel is on at The Lowry until Saturday 12th November.



EXCLUSIVE OFFER - 20% OFF - BOOK YOUR TICKETS HERE!