Manchester Theatre News & Reviews
REVIEW - Cinderella - Spellingbinding, enchanting, utterly beautiful... it's perfect!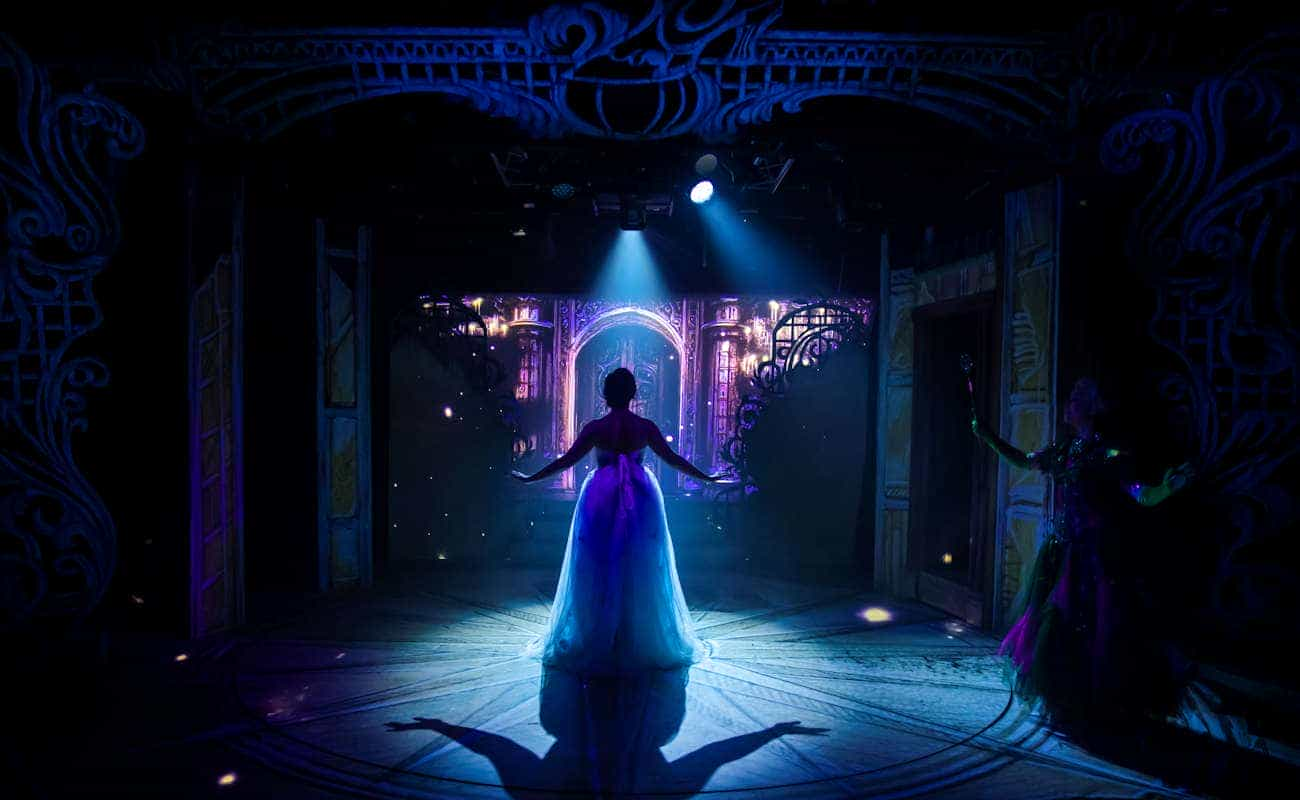 BOOK TICKETS FOR CINDERELLA
On Thursday, we were invited to Hope Mill Theatre to see Cinderella. Read what our reviewer, Lizzie Johnston had to say about this incredible must-see production...



Cinderella is the classic 'girl meets prince' fairytale which we've seen a thousand times before, through books, films, and pantomimes. I've been following the build-up of this production for quite some time and have been looking forward to seeing it, especially being at the Hope Mill Theatre. I've always loved fairytales and princesses, so I already knew this musical is right up my street! As soon as we arrived at the theatre, the blue carpet was rolled out and there were pumpkins everywhere, the whole place was decorated with a bit of Cinderella magic, you knew exactly what you were there to see.






Rodgers + Hammerstein's Cinderella gives us a new take on the tale, with the ugly sisters being ugly in personality rather than looks, villagers with an actual storyline, and the Fairy Godmother being a character throughout and not just used for her magic. This version was originally created for a television special in 1957, starring the legendary Julie Andrews, it was then adapted for stage and even as a film starring Whitney Houston. This production at the Hope Mill Theatre is the European theatrical premiere of the 2013 Broadway musical revival.






The show tells the story of the smart and beautiful young Ella who lives in the care of her wicked, self-absorbed stepmother Madame and her two stepsisters Charlotte and Gabrielle. In another part of the kingdom, Prince Topher is trying to find himself and learn his place in the world. When his scheming advisor Sebastian suggests throwing a ball so the Prince can meet potential brides, Ella and Topher's different worlds come together. It's a clever retelling of the beloved fairytale.





The set was something straight out of a book, with the props and scenery all sketch-like. The small space of the Hope Mill Theatre was the perfect place for this as you could see the detail in these sketches from every seat, and it felt like a pop-up book had come to life. A revolving centre in the middle of the stage allowed for extra movement and made the most out of the small space.




The biggest challenge for any production of Cinderella is how to pull off the transformation and create true magic, and this was something I was curious about before the show had even began. The use of lighting and puppetry, blended together with the stunning musical score created this magic and the transformation was pulled off seamlessly. I had goosebumps during the 'Impossible/It's Possible' numbers, it was spellbinding and utterly beautiful.





Grace Mouat (Six The Musical, &Juliet, Legally Blonde) is a classic Ella, a beautiful girl with nothing but kindness running through her. She was excellent in this role and portrayed the beloved Cinderella exactly how you'd expect, sweet but with determination. Her voice is strong yet so pure, making her the perfect princess, and she harmonises so beautifully with Jacob Fowler (Little Mix: The Search, Heathers, Dreamboats And Petticoats: Bringing On Back The Good Times), who plays Prince Topher. Fowler's Prince matched the determination of Ella, wanting to learn more about his people and be the best King possible. The moments the Prince and Ella were together on stage were magical, even in a ballroom full of people it was as if no one else was in the room.






You can't have Cinderella without the magical Fairy Godmother and Julie Yammanee (Carousel, Bonnie and Clyde, Gatsby) is an absolute triumph as Marie. What I loved about this particular script is how the Fairy Godmother is a character throughout the show, an outcast villager known to everyone as Marie. Yammanee's voice is so powerful and she belted out impressive high notes so easily! My favourite moment of her's had to be the performance of 'Impossible', you just believed every part of it, she was creating the magic and that's a fact!






What's interesting about the show is that, even though it is not a pantomime, it almost tips over the edge with a similar kind of over-the-top characterisation and humour. In particular, Madame played by Annie Aitken (Jekyll & Hyde The Musical, Thoroughly Modern Millie, Candide) who had the audience in stitches. Her portrayal of the wicked stepmother was refreshing and new, Madame had real motivations and plans behind her evil ways and Aitken gave us a full-bodied comedic performance which made her a standout.






I can't get enough of this production and want to see it again and again. It's the perfect, enchanting start to the festive season and simply put, it's pure magic. There's not many times a Broadway scale production is performed in such an intimate setting like the Hope Mill Theatre, so see this whilst you've got the chance!
WE SCORE CINDERELLA...





Cinderella is on at Hope Mill Theatre until December 11th 2022.



BOOK YOUR CINDERELLA TICKETS HERE!