Manchester Theatre News & Reviews
REVIEW - Kes - A brave and honest production with a contemporary take on a modern classic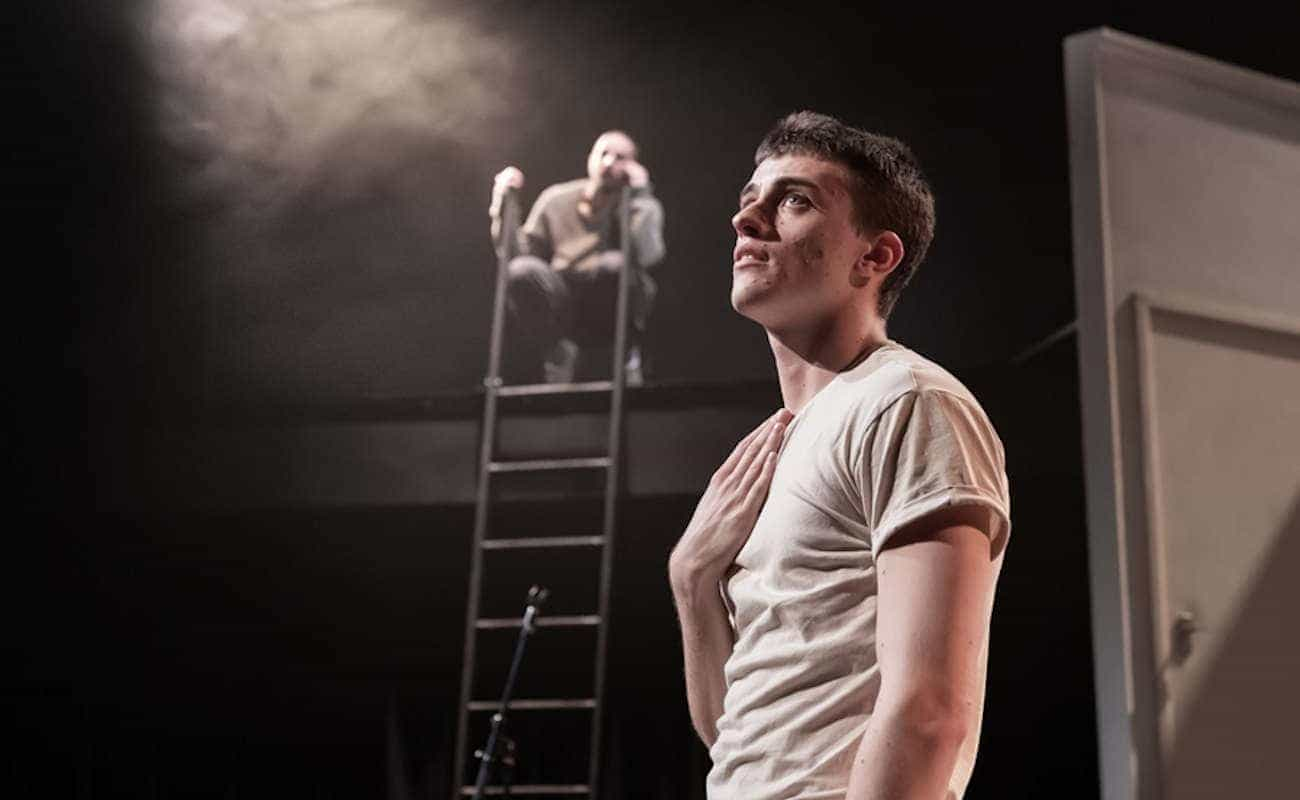 BOOK YOUR KES TICKETS HERE
On Monday, we went to the Octagon Theatre in Bolton to review Kes - the acclaimed adaptation by Robert Alan Evans. Read what our reviewer, Lizzie Johnston had to say about this new production...


Kes, the acclaimed British drama, has been adapted for the stage by Robert Alan Evans. It explores the nature of true friendship in a tough world as we see Billy Casper, a 15-year-old boy growing up in the 1960s, as he cares for and trains a kestrel hawk named 'Kes'. Billy is a troubled teen who is bullied at school and neglected at home, his friendship with 'Kes' inspires a sense of freedom and passion which has been missing from Billy's life.
I didn't know the story of Kes, I've never even seen the film! Reading a synopsis before heading to the show was definitely worth doing as the production featured a small cast who switched up their roles. This was confusing at first but I quickly realised what was happening. The other audience members, who knew the film and story, understood what was going on straight away and recognised each character from the film. I'd recommend reading up on the story, either as a refresher or if you haven't seen the film at all, before going so you can fully enjoy the play.



The production itself is a masterclass in staging and lighting. A sudden change in movement is emphasised with the dramatic change of light and a jump to another section of the stage, showing a change of scene and characters. It's a cleverly written and directed performance - stripped back, simple and focused on storytelling. There was no need for any more actors on stage, with all three delivering top quality performances.
The running time for the show was approximately 1 hour with no interval, which surprised me at first. I've never been to a show with a shorter running time but I can understand why it has been written this way. The story switches dynamic constantly, cramming a lot of detail into the short time. The acting is strong and the story of abuse is heavy, so this time frame never lets the story soften or have any weak moments.

Jake Dunn's portrayal of Billy was heartbreaking and poignant. You really felt the passion he had for training Kes and could see the sense of freedom it gave him away from the troubles of home life and school. It was as if he was living his freedom through Kes. My heart went out to Billy, you can't help but feel sorry for him as he has to put up with abuse from school and at home. I think pretty much everyone wanted to give him a hug!
Harry Egan as The Man was fantastic. He portrayed multiple characters from Billy's mum and brother to his school teachers. He could switch between each character in a flash, completely changing his posture and the use of his voice. It was brilliant to watch as his characterisation was so strong, making each role distinctive from the last.
Nishla Smith's haunting vocals were an absolute treat to listen to. The tone of her voice was soothing yet eerie at the same time, bringing to life the comfort that Kes gave to Billy through song. She embodied the hawk allowing us to watch Billy's connection grow with his new friend; even when the spotlight was not on her, you could see her in the background watching as Kes was always on Billy's mind. Her presence was never unnoticed.
This brave and honest show was a contemporary take on the modern classic. It was wonderfully acted and directed with the music helping to round it off. It's an important message about childhood bullies with notes on friendship and finding a passion which gives you light from everyday struggles.



The theatre was buzzing, with a few famous faces there to support the show on opening night. Afterwards people were mingling and talking about the brilliant performances and how poignant it was. There were even a few tears shed at the end. You could hear the bubbling of everyone talking about how they'd enjoyed the show and the fans of the film loved the new adaption.


We score Kes - 8/10
Kes can be seen at The Octagon, Bolton until Saturday 2nd April.

Click here to buy tickets

Kes is a co-production with Theatre by the Lake
(Visiting Theatre by the Lake from Wed 6 – Sat 30 April | theatrebythelake.com | 01768 774411)