Manchester Theatre News & Reviews
The Royal Exchange have announced their Spring/Summer season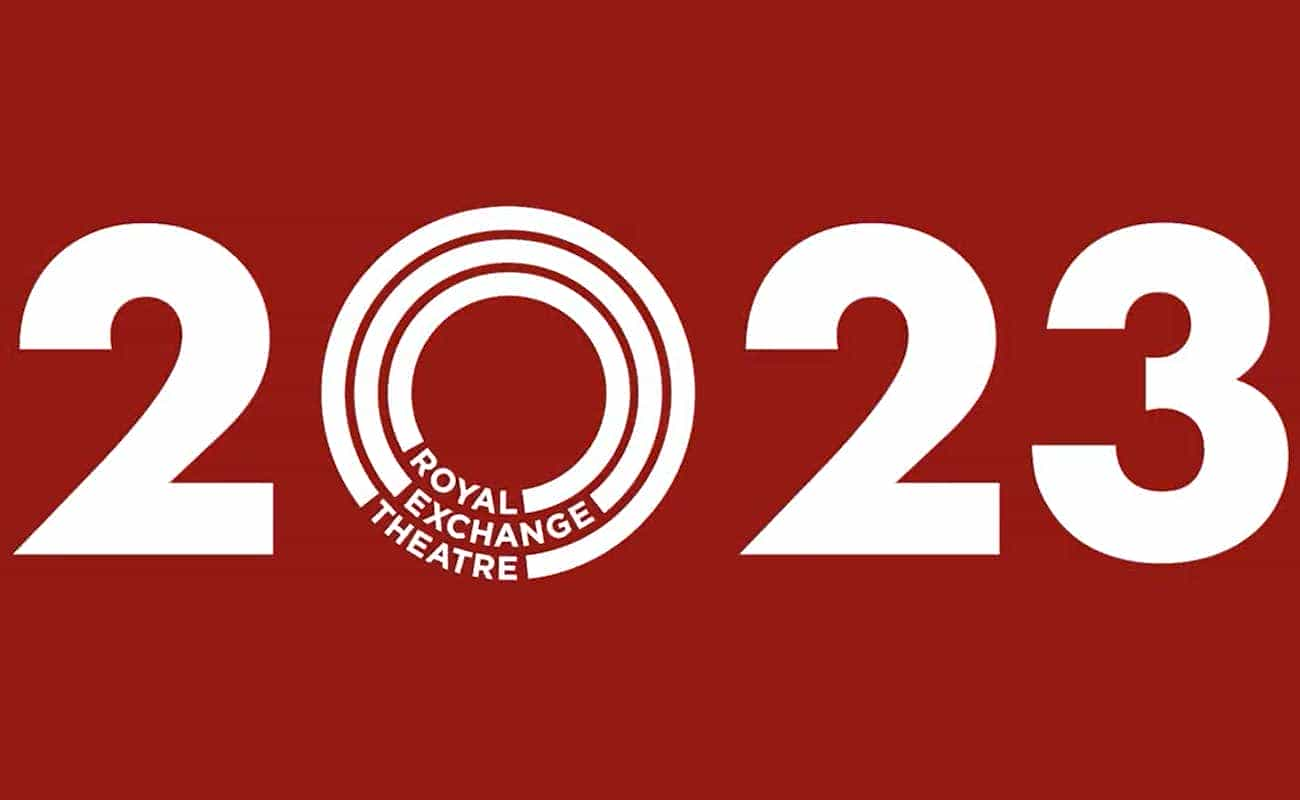 WHAT'S ON AT THE ROYAL EXCHANGE
Premieres and partnerships characterise this 2023 Spring/Summer season at the Royal Exchange Theatre. Artistic Directors Roy Alexander Weise and Bryony Shanahan are working in collaboration with some of the industry's most ground-breaking artists and companies from across the world. Writers Marieke Hardy (Australia) and Kimber Lee (New York) will both see their plays premiere at the Exchange as part of this season. Hardy's adaptation of Dario Fo's classic farce NO PAY? NO WAY! was a massive hit in Sydney and arrives here in May, this is closely followed by Lee's untitled f*ck m*ss s**gon play as part of Manchester International Festival before transferring to the Young Vic in autumn. Local partnerships are strengthened across Greater Manchester as the Exchange deepens its work with One Manchester developing the latest strand of its Local Exchange project in Beswick, Openshaw and Clayton.


Royal Exchange Joint Artistic Director Bryony Shanahan opens 2023 with her vision for David Eldridge's BEGINNING. Seen in Manchester for the first time following its hugely successful National Theatre and west-end run in 2018, this tender, funny and hopeful two-hander is a celebration of the unexpected, a delightful observation of the complexity of meeting someone for the first time and the bravery of stepping into the unknown. BEGINNING is a beautifully wrought and intimate play that demonstrates just how quickly life can become completely different.



In the post-party chaos, Laura and Danny slowly orbit each other – awkward moves, first dances, fish finger butties, embarrassing banter. Together they navigate a life-time of possibilities, and as night shifts into day, an unthinkable, impossible and crazy opportunity becomes clear. Amongst the missteps and butterflies there might just be.... a beginning? BEGINNING runs from 16 February – 11 March 2023.


Tennessee Williams' 1955 Pulitzer Prize winning play, CAT ON A HOT TIN ROOF is an astounding family drama. Now, Royal Exchange Joint Artistic Director Roy Alexander Weise brings this extraordinary story to the Exchange's unique stage in a brand-new production for 2023. Almost 70 years on this powerful play remains as relevant today as when it was first written, its universality radiates through Williams' sharp observations of society, capitalism, gender and love, and through his gripping characters and their complex family dynamics.



It's Big Daddy's birthday and the family are home for one helluva celebration. Big Daddy is dying, except he doesn't know it. But his family does, and so begins the ugly battle for succession. Dripping in ambitious flattery Gooper and his wife Mae are poised to win – but Maggie is ready to pounce. Viper-tonged, Maggie spits and fights like a cat on a hot tin roof while Brick sinks to the bottom of a bottle – waiting haplessly for the 'click'. CAT ON A HOT TIN ROOF runs from 24 March – 29 April 2023.


NO PAY? NO WAY! is a new version of Dario Fo and Franca Rame's original farce by Australian writer Marieke Hardy. It had its world premiere with Sydney Theatre Company at the Sydney Opera House in February 2020, opening to rave reviews. A fiercely intelligent version of Dario Fo's fast-paced 1974 farce this contemporary play is an urgent exploration of our global economic reality. This ferocious political comedy places two incredible women Antonia and Margherita at its centre, skilfully shedding light on some of the UK's most critical issues and exposing the reality of rising inflation and falling wages.



Antonia nips out for a few bits for tea, but when she and the other women find out prices in the local supermarket have doubled, a rebellion is born! In an involuntary riot the women storm the shop, grabbing, shoving and filling their trollies – like supermarket sweep on steroids. Sharply focused and wonderfully, relentlessly, bone-achingly funny NO PAY? NO WAY! will receive its UK premiere here at the Royal Exchange from 12 May – 10 June directed by Bryony Shanahan.


Winner of the first Bruntwood Prize for Playwriting - International Prize untitled f*ck m*ss s**gon play by Kimber Lee (the water palace, 2021 Susan Smith Blackburn Special Commendation & to the yellow house - La Jolla Playhouse) thrilled the 2019 panel of judges who said… "This opened something up for me that I've never seen before. It went from funny and absurd to painful and tragic and back again with such skill. It's staring into the belly of the beast in society but in a human, warm, and utterly engaging way." With breathless hilarity, the play jumps through time, wriggling inside of and then exploding lifetimes of repeating Asian stereotypes, wrestling history for the right to control your own narrative in a world that thinks it can tell you who you are. Astute, incisive and brilliantly perceptive this brand-new play has its world premiere at the Royal Exchange this summer and is directed by Roy Alexander Weise as part of Manchester International Festival and in co-production with Young Vic and Headlong.


Kim is having one of those days. A terrible, very bad, no-good kind of day, and the worst part is...it all feels so familiar. Caught up in a never-ending cycle of events, she looks for the exit but the harder she tries, the worse it gets and she begins to wonder: who's writing this story? She makes a break for it, smashing through a hundred years of bloody narratives that all end the same way. Can she find a way out before it's too late? untitled f*ck m*ss s**gon play opens on 24 June and runs until 22 July before transferring to the Young Vic.


THE DEN is the Royal Exchange's sustainable mobile theatre which will be 'popping-up' in Beswick this summer. Co-created by Beswick, Openshaw and Clayton Ambassadors in partnership with the Royal Exchange this beautiful eco-friendly wooden and canvas theatre will be home to a multitude of projects from community plays to workshops, readings, family events and so much more. The Den forms an integral part of the LOCAL EXCHANGE programme which is supported by The Oglesby Charitable Trust and the Esmée Fairbairn Foundation.


The Exchange's resident award-winning companies – the Young Company and Elders Company – will continue to make, shape and develop work across the year to be seen in the theatre, in the Den and across Greater Manchester. Building on the success of this year's Dream Project, our response to the under-representation of global majority older people in our flagship Elders Company, a second DREAM PROJECT will take place in 2023 actively promoting diversity and inclusion and addressing issues of under-representation.


Artistic Directors Bryony Shanahan and Roy Alexander Weise said …
"This season we get to work with some extraordinary theatre makers from all over the world. From partners who are based right here in our home city to writers from London, Australia and New York. It's so exciting to be able to bring these international and universal stories to Manchester, to develop and create them here in our stunning theatre and to share with our audiences.


We are delighted to bring David Eldridge's beautiful, warm and funny play to Manchester for the first time. It is the perfect opening to a new year, a joyful and hopeful piece about seizing opportunities and taking a chance on a new beginning. In contrast to this intimate play is Tennessee Williams' huge drama CAT ON A HOT TIN ROOF, that also, in its own way, explores ideas of opportunity, those moments in life that are worth fighting for and those that pass us by. A stunning piece of drama that has truly stood the test of time. We cannot wait to see this on our stage.


In the summer we get to breathe life into two vital pieces of international writing. Marieke Hardy's brilliant NO PAY? NO WAY! is a sharply observed new version of Dario Fo's 1974 play. Grabbing the global economy firmly with both hands Hardy's astute observations are brought into focus through her brilliant use of absurdist comedy. This play is both hilarious and uncomfortably close to home.


In 2019 an utterly brilliant and incredibly important play won the first international Prize at the Bruntwood. Kimber Lee's untitled f*ck m*ss s**gon play was breath-taking, it wowed judges, smashed through narratives and addressed head-on issues of identity, invisibility and misrepresentation. We are delighted to bring this to the stage as part of Manchester International Festival and with co-producers Young Vic & Headlong. Both plays are fantastic examples of the power of comedy and its unique ability to redefine and address difficult subjects.


Collaboration and collective experience is what theatre is all about, it's those unique creative relationships that can be transformative and make the everyday into something extraordinary."