EXCLUSIVE OFFER - 42 Balloons at The Lowry - £30 tickets
EXCLUSIVE OFFER - 42 Balloons at The Lowry - £30 tickets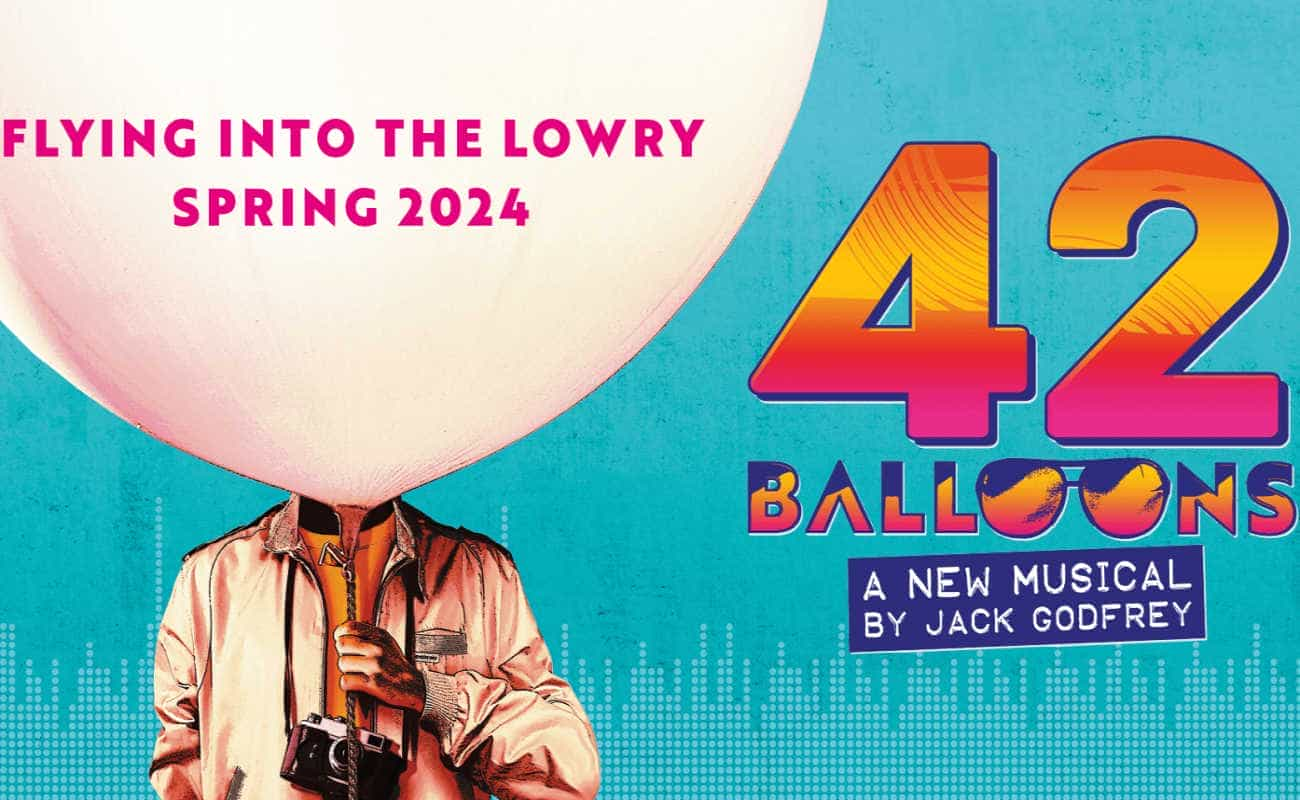 The Lowry, Salford
Thu 18 April - Sun 19 May 2024
Valid for all performances on Apr 25-28
2nd of July 1982.

Using a lawn chair and approximately 42 helium-filled weather balloons, truck driver Larry Walters  defied all the odds (and FAA airspace regulations!) to make his lifelong dream a reality and fly sixteen thousand feet above Los Angeles.
No, seriously. In a chair.
42 Balloons is an uplifting musical inspired by the highly improbable true story of how Larry, and his partner Carol Van Deusen, convinced their friends and family to help Larry achieve his lifelong dream - to fly.
Featuring an irresistible, 80s pop-inspired score, 42 BALLOONS questions how far you would go to make your dreams come true. Is the sky actually the limit, and what happens if it doesn't all go to plan?

Age Guidance: 12+ (Contains mild swearing and themes of suicide)
To take advantage of this offer, follow the instructions below...
Terms & Conditions
Valid for 42 Balloons at The Lowry for all performances on April 25th - 28th 2024.
Offer valid for all seats available.
The offer ends on November 30th 2023.
All tickets are sold subject to availability.
The offer can be removed without notice.
Discount does not apply on previously purchased tickets.
This offer cannot be used in conjunction with any other offer and does not have any cash value.
Our Manchester Theatre Special Offers...