EXCLUSIVE OFFER - ABBA Symphonica with The Hallé Orchestra - Best Available tickets for £27.50 (save up to £19 per ticket)
EXCLUSIVE OFFER - ABBA Symphonica with The Hallé Orchestra - Best Available tickets for £27.50 (save up to £19 per ticket)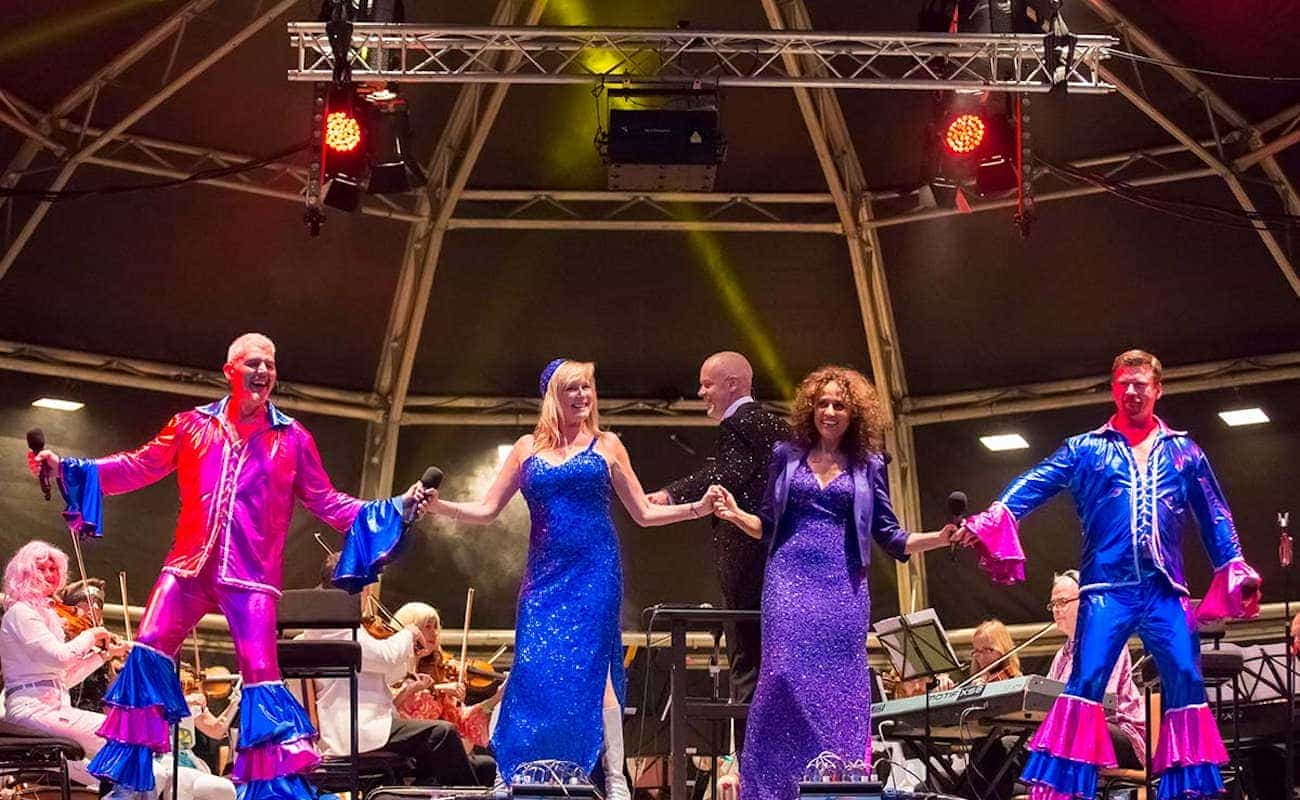 The Bridgewater Hall, Manchester
Offer applies for all seats available
All of their greatest hits including Waterloo, Mamma Mia, Knowing Me, Knowing You, Take A Chance On Me, Money, Money, Money, Voulez Vous, The Winner Takes It All, Super Trouper, The Name Of The Game, Does Your Mother Know, Angel Eyes, Dancing Queen, tracks from the new Voyage album and many more!
Stephen Bell conductor
Annie Skates, Emma Kershaw, Lance Ellington and David Combes vocalists
Hit after hit, from Waterloo to Voyage, ABBA have shown themselves, to be the Kings and Queens of Pop. Every song is a floor filler, with successive generations singing and dancing along to these catchy pop anthems. Hallé Pops maestro Stephen Bell shares the stage with the orchestra and a fantastic line up of guest vocalists to bring all these stunning arrangements to life. This is a night guaranteed to get your toes tapping and the urge to sing along will be irresistible – give in to temptation and give yourselves the night of your life!
To take advantage of this offer, follow the instructions below...
To book this exclusive special offer, quote PRIDE in the Promo Code box
Terms & Conditions
Full price tickets are priced at £46.50, £40.50, £33.50, £25.50 and £17.50 including £2.50 booking fee. This offer only applies to the top three prices as listed above for the Hallé concert on Saturday 1 October 2022 at The Bridgewater Hall. Not to be used in conjunction with any other offer. The offer, and all tickets, are subject to availability.
Our Manchester Theatre Special Offers...