EXCLUSIVE OFFER - Half price tickets to see 80's Live
EXCLUSIVE OFFER - Half price tickets to see 80's Live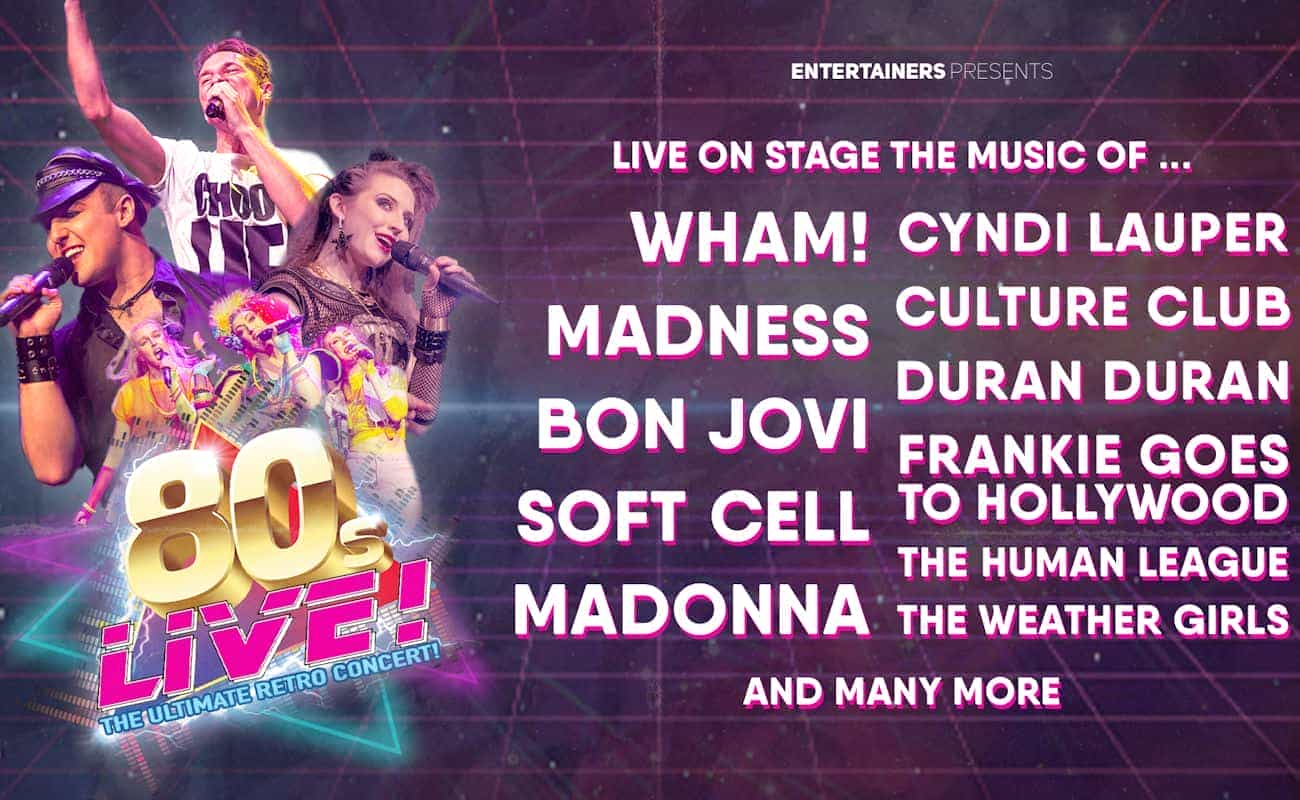 Manchester Opera House, Manchester
Valid on all seats
You may have heard of throwback Thursday, now it's time for the ultimate throwback decade – 80s Live!

Join us as we travel back in time to one of the most iconic eras of music for an exciting night out – put your hands together and get into the groove, as our live band 'Electric Dreams' perform over two dozen chart topping anthems from artists including Duran Duran, Dexy's Midnight Runners, Culture Club, Kim Wilde, Rick Astley, The Human League, A-Ha, Tears for Fears, Wham and more!

Whether you were born in the 80s, were lucky enough to hear these sounds from your very own cassette player, or you've had a Stranger Things glimpse of 80s life, once you've seen 80s Live, you'll want to relive it again and again.

Blending pop and soft rock, the show includes hits such as Living on a Prayer, The Final Countdown, Don't You Want Me Baby, Relax, Never Gonna Give You Up, It's Raining Men, Rio, Tainted Love and so much more.

Move aside Doc, we don't need The DeLorean to create our time machine. This is 80s Live!
To take advantage of this offer, follow the instructions below...
CLICK HERE FOR THE OFFER

Please note the promo code is already added to the link to help you save time adding it yourself.

Select your seats, complete the transaction and enjoy the show!
Terms & Conditions
Valid for 80's Live at the Manchester Opera House
Offer valid for December 2nd
The offer ends on December 2nd
All tickets are sold subject to availability
The offer can be removed without notice
Discount does not apply on previously purchased tickets
This offer cannot be used in conjunction with any other offer and does not have any cash value
Our Manchester Theatre Special Offers...