Opera North - Tosca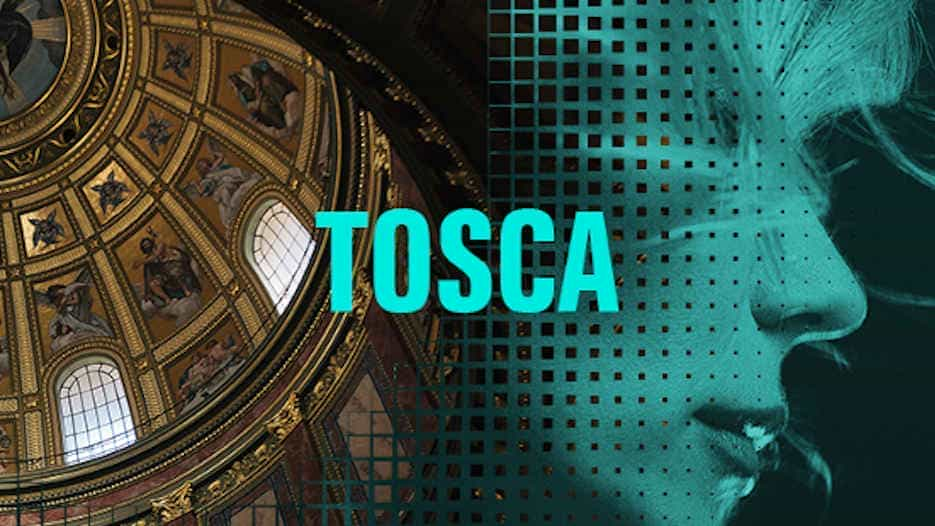 Tosca, a star singer, is the lover of Cavaradossi, an artist. Scarpia, the corrupt Chief of Police, is obsessed with Tosca and willing to go to any lengths to have her.
When Cavaradossi is arrested and tortured for helping an escaped political prisoner, Scarpia blackmails Tosca: she and Cavaradossi can go free if she will give herself to him. Violated, Tosca plots her revenge, but the consequences are more terrible than she can imagine.
Puccini's high-octane score – at times soaring and tender, at other times brutally powerful – has made Tosca one of the world's most popular operas. Giselle Allen and Robert Hayward reprise their roles in Edward Dick's electrifying production for Opera North.
Opera North - Tosca Tickets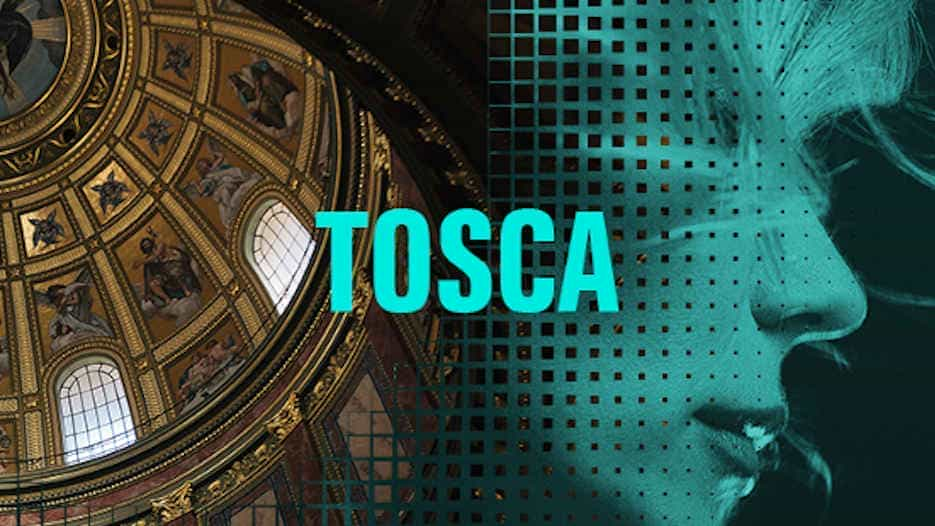 Sorry, there are no tickets for Opera North - Tosca in Manchester available at the moment. This maybe due to one of the following reasons:
- Opera North - Tosca in Manchester tickets are currently not on sale.
- The event has sold out.
- Details have not yet been announced for Opera North - Tosca in Manchester.
- The event may have been cancelled.
- The event has been and gone.
Join our free mailing list for
updates about this event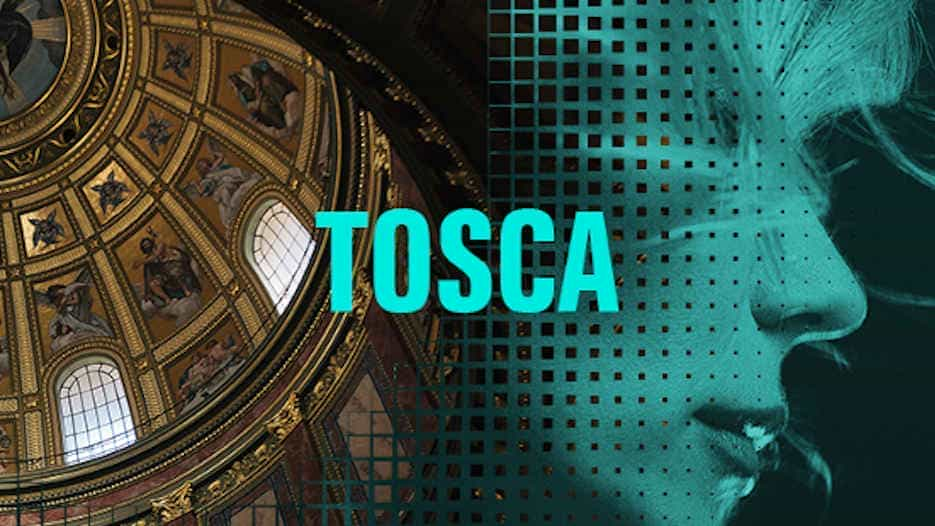 Opera North - Tosca ON TOUR
Our review on Opera North - Tosca
Opera North's Tosca - The Lowry, Salford - Thursday 9th March 2023 by Christa Norton
Our Rating
OUTSTANDING PERFORMANCES BRING LOVE, TREACHERY AND CORRUPTION TO LIFE IN OPERA NORTH'S MUST-SEE TOSCA


Even the sparsest of operas is lavish. The combined power of music, intense drama, incredible vocals, artistic staging, dance sets and even fashion comes together to create a sensory experience quite unlike any other.
And for me, Tosca easily earns its place in the canon of all time great operas.
An epic story full of love, political intrigue, lust and betrayal is set to some of the most sumptuous, heart rending music of the Romantic era. Puccini holds a special place in my heart - my first ever opera was Madam Butterfly – but I've yet to meet anyone who doesn't crumple at this opera's devastating finale.



Like many, I return to see Tosca again and again – there is so much scope for both dramatic and musical interpretation within the score and text that no two productions are ever quite the same.
But it is the opportunity to see the wonderful Giselle Allen's Tosca as she desperately tries to prevail against Robert Hayward's Baron Scarpia in this excellent revival from Opera North that makes this a must-see performance.
Tosca was composed by Giacomo Puccini (Madam Butterfly, La Boheme, Turandot) to a libretto by Guiseppe Giacosa and Luigi Illica. It is based on a play, La Tosca, written by the prolific French playwright Victorien Sardou. It premiered in 1900 and whilst critics were lukewarm at the time, it was an instant success with the public. Indeed the opera's famed arias and music have consistently continued to draw in audiences worldwide, and it remains the 5th most performed opera today.

Tosca is set in Rome in 1800. This timing is significant historically: Rome had been invaded by Napoleon two years earlier, then by the Kingdom of Naples . By 1800, the Pope had been exiled and Rome was yet again under threat from invasion by Napoleon. Uncertainty, changing allegiances and fear hang over this opera, and it is this chaotic background against which our story is set.
It centres on three main characters: the eponymous Floria Tosca (Giselle Allen) a renowned diva who is beautiful, adored by the public and wholly in love with Mario Cavaradossi (Mykhailo Malafii), a charming and charismatic painter. Their happiness is threatened by the corrupt Chief of Police, Baron Scarpia (Robert Hayward), who himself is in love with Tosca – and will stop at nothing to have her for himself.




When Cavaradossi is suspected of aiding an escaped prisoner, Cesare Angelotti (Callum Thorpe), Scarpia sees his chance. He manipulates Tosca into giving up the prisoner, implicating her lover at the same time. He then arrests Cavaradossi and offers Tosca an appalling bargain: if she wants to save her lover's life, she must give herself to Scarpia. It sets in motion a tragic chain of events, as Tosca tries to save both her lover and herself.
This then is the emotional context of a deeply political drama which tackles profoundly uncomfortable issues, particularly the scale and impact of police corruption, sexual harassment and abuse, as well as the abuse of political power and lack of political freedom – these are themes that continue to resonate for many today.




Edward Dick's production tackles this head on, avoiding any sense of melodrama but tackling difficult scenes of torture, suicide and murder with a sense of honesty: these are awful things and they are portrayed as such.
Crucially to this approach is the depiction of Scarpia. It is not softened in any way: he is not some pantomime villain or an incompetent, lusty buffoon, rather he is a calculating sadist. Hayward's interpretation is excellent. He is at first innocuous – damned perhaps by reputation, perhaps a little too scheming but seemingly truly enamoured with Tosca. Yet the mask soon slips – and how Hayward relishes those moments! He stalks her across the stage, eyeing her like the predator that he truly is. I can't quite forget a moment when he gently wipes a tear away from Tosca's cheek, only to turn and suck it from his finger, an act not of romance but of pure lechery.




Malafii's Cavaradossi, by comparison, is a balm. His boyish, easy smile and velvety tenor (a revelation from the Ukrainian) easily win over the audience. He is at once charming yet daring and loyal, willing to die to protect his friend. It is easy to see why Tosca fell for him – and indeed the good-natured chemistry between Malafii and Allen makes this love match all the more believable.
But it is Giselle Allen's performance as Tosca that really makes this such a successful production. Yet again, Allen demonstrates why she is fast becoming one of the UK's foremost sopranos. Her voice is exquisite, her range phenomenal. Tosca is renowned as a challenging role for any soprano, yet she made it look and sound effortless and natural.




More than that though, she is a wonderful actress who takes the audience on an emotionally complex journey. From an impetuous, jealous, coquettish diva in the first Act to a woman driven to murder by the end of Act 2, she is believable, never choosing to succumb to the melodrama that often plagues this role. Her heart-breaking naivety at the end of the opera, as she encourages an already dead Cavaradossi not to move, to stay quiet, is simply devastating – definitely the biggest emotional hit of the night.
Allen and Malafii's first duet deserves a special mention. It comes early in the opera, before the tragedy begins to unfold. Here we see a slightly uncertain, self-conscious diva in turn accusing and teasing her lover of infidelity; he in turn responds with patience, calm reassurance and some gentle chiding! The chemistry in this scene is palpable – it is both witty and playful – presented without any ominous overtones or sense of foreboding. Puccini returns to the musical themes of this duet repeatedly throughout the opera, each time recalling that sense of easy optimism and naivety; it offers is a relief to the wider violence.


It would be utterly remiss at this point not to turn to the exquisite playing of the orchestra. They are the literal unseen heroes, hidden as they are in the pit. Yet under the clear direction of Garry Walker, the interaction between soloists and orchestra is perfect. Melodies and leitmotifs flow back and forth between singers and instruments almost seamlessly, and delicate phrasing from vocalists is reciprocated by soloists within the orchestra.
But what a powerhouse when needed, as it is for the Te Deum at the end of Act 1. Puccini is renowned for demanding volume and power from his orchestra to match the emotional weight of what is happening on stage. There is something absolutely thrilling about an orchestra playing at full volume – you can feel the sound waves passing through you, your lungs buzzing with the vibrations. It creates an amazing adrenaline rush that combines with the drama on stage to overwhelm both physically and emotionally. This orchestra absolutely delivers that punch.
As always, Opera North has sought to make their production widely accessible. Whilst sung in Italian – and indeed some Latin – screens with English subtitles are positioned unobtrusively either side of the stage with just enough text to be able to understand what is happening without having so much to read that you miss the action on stage. It is thoughtfully done and very successful.


I absolutely loved this production – but more importantly, so did my 14 year old son, who joined me and who had never seen an opera before. He came out of each act utterly wide eyed, hooked on the story, the emotions, and totally invested in the characters. And he wasn't alone. The atmosphere in the auditorium throughout was buzzing – the audience cheering various members of the cast (Hayward received a particularly loud boo at the end when he came to take his bow, which seemed to please him immensely) and, as the tragedy finally unfolded, totally still and silent. And that is what makes this such a great production. It doesn't matter if you are new to the opera or if you have seen Tosca itself 50 times, this is a cast that creates something really worth seeing.
And yes, we both crumpled at the end!


WE SCORE SONG OPERA NORTH'S TOSCA...


Other events you may like...
Most Popular Shows and Events in Manchester