WHAT'S ON AT ESCAPE TO FREIGHT ISLAND, MANCHESTER
What's On at Escape To Freight Island, Manchester
Magic Unzipped Themed Brunch - Manchester
Saturday 17 February 2024
Ladies, get ready to experience the ultimate Magic Unzipped Themed Brunch Join us on Saturday 17th February 2024...
Dirty Dancing Brunch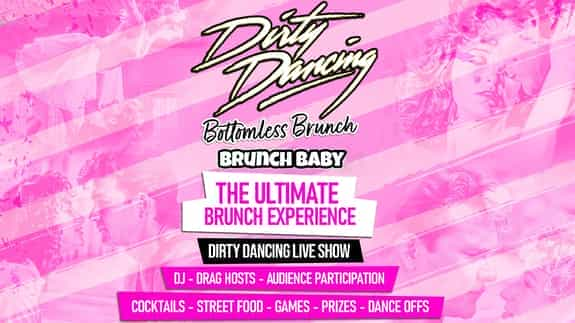 Saturday 16 March 2024
Nobody Puts Brunch in the Corner at this massive 'Dirty Dancing' themed brunch! Prepare yourselves for a nostalgic Dirty Dancing brunch party as the resident DJs will be playing all the classic Dirty Dancing tunes, fun-packed with a Live D...