Quatuor Danel & Petr Prause - Casken's Cello Quintet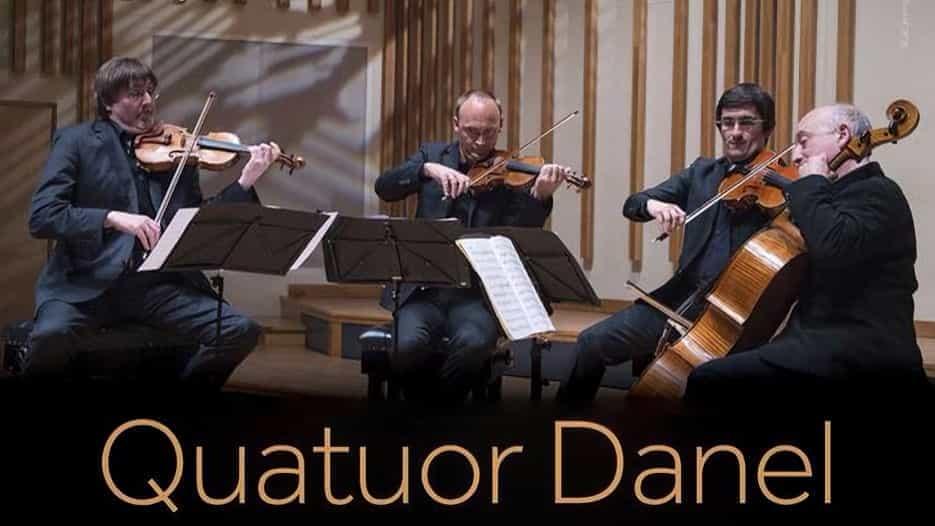 Free lunchtime concert.
The leading French string quartet - who have been "Quartet in Residence" at the University of Manchester since 2005 - are joined by cellist Petr Prause to celebrate John Casken reaching 75 and Camden Reeves, 50, with a concert of their string chamber music, from solo to quartet to quintet.
Casken - From One Thread, for solo viola.
Reeves - Quartet No. 5, The Blue Windows.
Casken - Cello Quintet, Inevitable Rifts (first performance of two-movement version).
Followed at 14:30 by Quatuor Danel seminar.
The Thursday lunchtime concerts are part of the Walter Carroll Lunchtime Concert Series, which is supported by the Ida Carroll Trust. They provide a wide-ranging programme to suit all tastes and are an ideal opportunity to enjoy great music performed by outstanding musicians. There's no need to book – the concerts are free, and you can just turn up on the day!
Quatuor Danel & Petr Prause - Casken's Cello Quintet Tickets
Manchester
Manchester
Martin Harris Centre
Thu 1 Feb 2024
Most Popular Shows and Events in Manchester