Speak Out!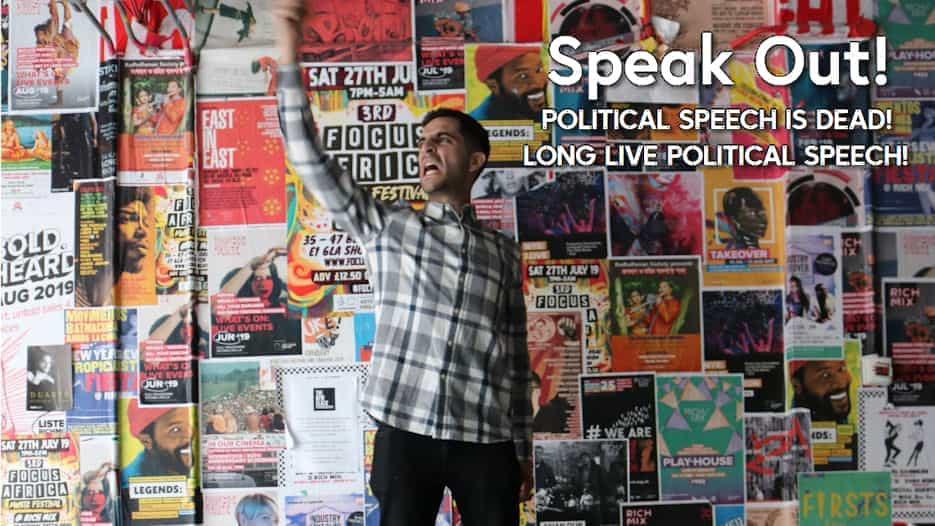 Speech making may be dead at Westminster, but in communities, schools, prisons and clubs across the UK it's alive and kicking.
At a series of live events across Manchester and London, Dash Arts bring together speech writers, activists, academics and the voices of our nation to explore speech making's ability to provoke, persuade and empower.
Experience extraordinary speeches created across England in the past year by over 100 participants, alongside special guests and speakers. Plus rabble-rousing live music.
This series of events is the culmination of "Speech Speech," a year of Arts and Humanities Research Council (AHRC) funded workshops with Birmingham University and University of East Anglia.
It will then lead to "Our Public House," a state-of-the-nation theatre production from Dash Arts inspired by the speeches and writing of national participants, from Writer Jude Christian and Director Josephine Burton.
Speak Out! Tickets
Manchester
Manchester
HOME
Tue 21 Nov 2023 - Wed 22 Nov 2023
Other events you may like...
Most Popular Shows and Events in Manchester