Beginning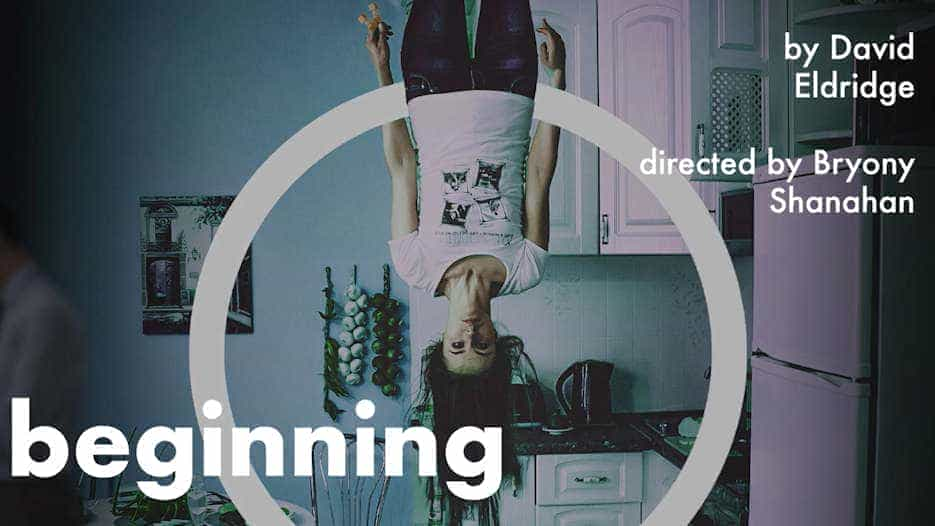 An intimate and beautifully comic play about risking it all and wearing your heart on your sleeve. BEGINNING was a smash-hit when it premiered at the National Theatre in 2017.

Starring Erin Shanagher and Gerard Kearns.

"I feel like my whole life's on the toss of a coin."

The house-warming's over. The place is a mess, but Laura doesn't give a toss, not even about the fag burn on the carpet; she has other things on her mind. She's 38, single, and has just bought a 'fancy' one-bedroom flat, but she's sick of being sensible. Tonight though, she has a feeling in her bones. Then there's Danny, whose 'radar' is out of battery, a peroni in his hand, ketchup on his work shirt and a cigarette on the go …just to calm his nerves.
In the post-party chaos, Laura and Danny slowly orbit each other – awkward moves, first dances, fish finger butties, embarrassing banter. Together they navigate infinite possibilities, and as night shifts into day, an unthinkable, impossible and life-changing opportunity becomes clear. Amongst the missteps and butterflies, there might just be.... a beginning?


Joint Artistic Director Bryony Shanahan directs this intimate, beautiful, funny play about risking it all and wearing your heart firmly on your sleeve. BEGINNING was a smash-hit when it premiered at the National Theatre in 2017.
Watch our interview with David Eldridge, the playwright of BEGINNING
Photo credits - Helen Murray
Beginning Tickets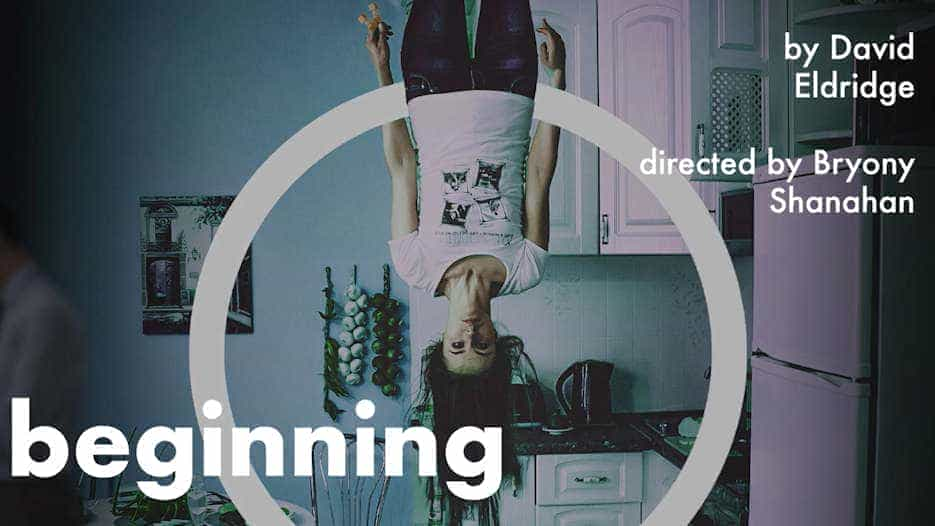 Sorry, there are no tickets for Beginning in Manchester available at the moment. This maybe due to one of the following reasons:
- Beginning in Manchester tickets are currently not on sale.
- The event has sold out.
- Details have not yet been announced for Beginning in Manchester.
- The event may have been cancelled.
- The event has been and gone.
Join our free mailing list for
updates about this event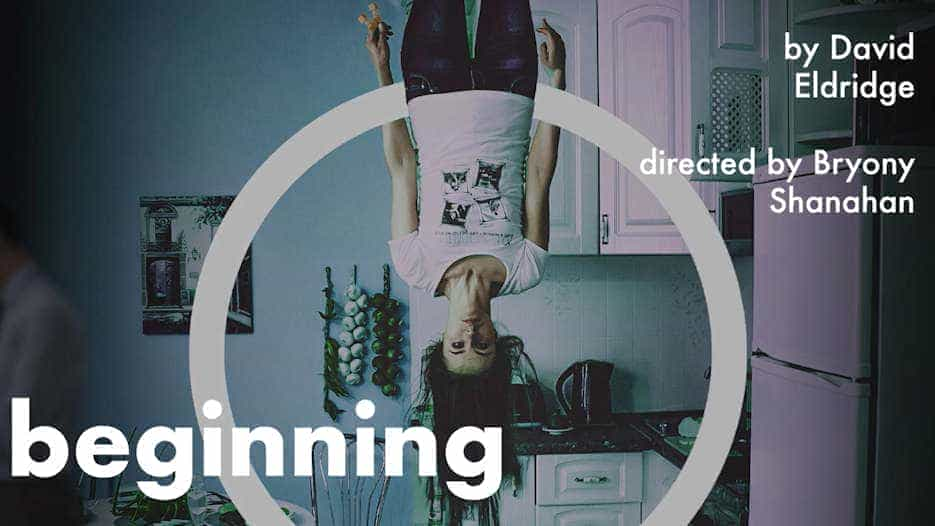 Our review on Beginning
Beginning - Royal Exchange Theatre - Wednesday 22nd February 2023 by Karen Ryder
Our Rating
BEGINNING IS HONEST, REAL AND CHARMING, AND FLIPPING HILARIOUS TOO!


The Royal Exchange always offers the promise of something special, so when the offering is a David Eldridge play (watch our interview here!), you allow yourself a moment of giddy glee before swiftly securing your tickets and keeping them under lock and key. After all, this is one of the most important playwriting voices of our generation and after continual rave reviews since its opening at The National Theatre in 2017, Beginning has now made Manchester its home until the 11th March.


Beginning is the first in a trilogy of plays. Its focus is on two lonely and somewhat damaged people Laura and Danny, who connect at the end of a party. The story takes place in real time, truly allowing the audience to feel the struggle of syncing emotions and desires to another person and the self-inflicted blocks we place upon ourselves in doing this. It permits each moment, each thought to be told, because the tension, the interesting unique elements of life are in these momentary details. We are introduced to Laura and Danny at the end of her house-warming party. They don't really know each other as Danny has been dragged along by a mutual friend. He is the obligatory solo straggler at the end of the evening and as they almost, will they won't they kiss, an emotional game of cat and mouse begins. Laura takes initiative making her desire for Danny to stay over quite clear, and whilst it may be what Danny desires too, his fear of vulnerability means he has layers of protective armour to cut through that are years in the making. Not an easy task in one evening. As Laura lays all her cards on the table and asks Danny a question that will impact both their futures, the stakes are raised from an innocent hook up to something much bigger.




As these characters unfurl, we discover that Laura is single with no immediate family and has instead lived through her career. But this has been to fill her loneliness rather than a yearning to be the next Karen Brady and so she has perfected a polished, serious exterior that we begin to see is simply a mask and her own version of armour. As the alcohol releases her more authentic self, we see sparks of abandonment, quirkiness, and a goofy sense of humour. Danny is worlds apart in some ways, yet so similar in others and it is this unfinished paradox that beguiles and confuses them in equal measures. He is divorced, estranged from his daughter, and living with his mother, is friends with his nan on facebook, and has ketchup down his shirt! For him, work has been middle management hell, and a combination of past events have left him nervous, evasive, and struggling with low self-esteem. He doesn't know who he is, let alone who the world thinks he should be. He struggles with the idea of marrying old school masculinity with a modern day, social media enforced existence. And so, he does what I'm sure many of us have done at some point or another – avoidance tactics! In Danny's case, grabbing a bin bag and tidying up Laura's party strewn flat as if it is the most interesting task in the world.



At a show length of 1 hour 50 minutes with no interval, we are completely invested in this two hander of Laura and Danny's 'will they won't they' beginning. And if ever a production belonged in the glorious Royal Exchange, it's this one. Set in the round, with nothing separating us from the action, you feel like a fly on the wall, and are entirely immersed, intimately spying on this couple as they eat fishfinger butties, dance to cheesy tunes and talk the kind of nervous drivel we have all talked to someone we fancy. And with elements of the play tweeked to place the party right here in the heart of Manchester (the flat is now in Didsbury and Danny is a United fan), it feels more real than ever, as if these people could be our neighbours, our colleagues, our friends. We could even have been at that party and had just nipped back to retrieve our forgotten coat, and now find ourselves spying on Laura and Danny through the front door which has been left ajar, awkwardly not wanting to disturb them, but needing our coat to avoid the Manchester rain. This is one of the many reasons that David Eldridge is a genius writer for he knows how to include his audience, surreptitiously enticing us into the world of his creation.




Aside from recognising elements of ourselves in both of the characters, the realism and naturalism has been extended to the set with intricate and juicy detail. The discarded flowers brought as a party gift, the pot plant hastily shoved on a forgotten shelf, the wine in brown paper bags. There are details of normal everyday life sprinkled throughout this set. Even the detail on the kitchen island which dominates the space is clever, and it is also used to great effect at creating a visible barrier to match the internal one placed between Laura and Danny.

Beginning is expertly directed by Royal Exchange joint Artistic Director Bryony Shanahan. She uses every detail and nuance of the writing to visibly bring these characters to life and to really allow the piece to breathe. Connection is made, meaning is conveyed even in the moments of silence, and these are some of the most revealing and honest parts of the show. Erin Shanagher (The Bay, Peaky Blinders, The Crucible) plays Laura and Gerard Kearns (The Essex Serpent, Shameless, Looking For Eric) Danny. Their performances are outstanding. To hold an audience for nearly two hours with no break, and without any dip in performance made them more than deserving of the standing ovation they received. They were so convincing, you genuinely believed you were invading their private moments.


Funny, naturalistic, touching, moving, recognisable, believable in every essence, right down to the raise of an eyebrow or the dip of a head. You knew these characters. They are not only written with authenticity, but they were brought to life as such too. They are your work colleagues, your friends, your family. They are even you. We are all different, yet we are all the same and this complex idea was made so digestible thanks to the performances given tonight. This is no perfect, sexy, alluring rom com. It's a real life, exploding beer cans, corking the wine, getting stuck in your clothes at the crucial moment, shall I keep my socks on or off real life rom com, packed with identifiable and hilarious human realness. Erin Shanagher and Gerard Kearns have left me in awe. Their synchronicity at being unsynchronised is next level talent and with a play involving so many near misses, this was mouth agog, how have they achieved this level of believability, viewing.




Beginning is jam packed with raucous, belly laugh out loud moments, and such human detail. Like the moment when Danny starts singing to the playlist but mistimes when the lyrics start so tries to cool it out. We've all done it! Or when Laura tries to sexy dance backwards on a chair, only to find Danny isn't even watching and she's left feeling ridiculous. The gut wrenching monologues delivered by both characters that leave Danny hiding under his jacket to cover his tears. The whole thing is just beautifully real.

Beginning reminds us that in an age where social media and internet dating are supposed to make everything more accessible, more instant, it can actually create a distance in real life communication and connection. It can leave us isolated, lonely and presenting a contrived version of ourselves to the world, all the while hiding the real us for fear we don't match up to the expectations these modern day marvels have placed upon us. The writing is stunning. The plentiful humour finds its home in the quirks, insecurities and truths of the characters - the kind of things that we all say in our heads but never voice. We can find ourselves in elements of Laura and Danny and allow them to test the water for us, recognising our true selves in the brilliant eccentricities that make us human. We can allow ourselves to feel hope. Hope that all is not lost. Hope that there is a way out of the rut we may find ourselves in, and hope that love can begin in any given moment if we just allow it. That is a huge gift, particularly at the moment, and is the reason you find yourself deeply rooting for Laura and Danny and caring where their story may lead. We need them to have the possibility of change so we know it can be on offer to us as well. We need to know our worlds can change, connection can redeem our broken souls and that truthful, honest happiness is a possibility. Eldridge clearly cares deeply for Laura and Danny, and so makes us care too. These elements combine to produce a beautifully funny and vivid moment in time that many writers would overlook. But this is exactly why Eldridge is such an acclaimed dramatist and writer. He sees what others don't. He sees the detail in human existence, and he writes through his characters. This enables an audience to not only connect to his work, but to the people in their own worlds and find a little bit of solace in knowing that life is a never-ending learning curve, and we are all, always, just Beginning.



WE SCORE BEGINNING...


Other events you may like...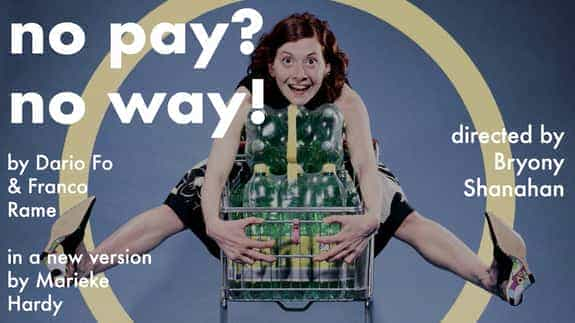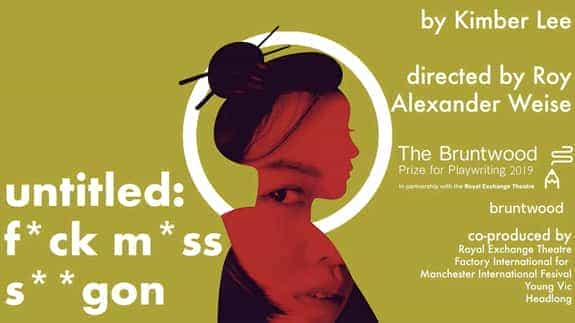 Sat 24 Jun - Sat 22 Jul 2023
Most Popular Shows and Events in Manchester