Opera North - Carmen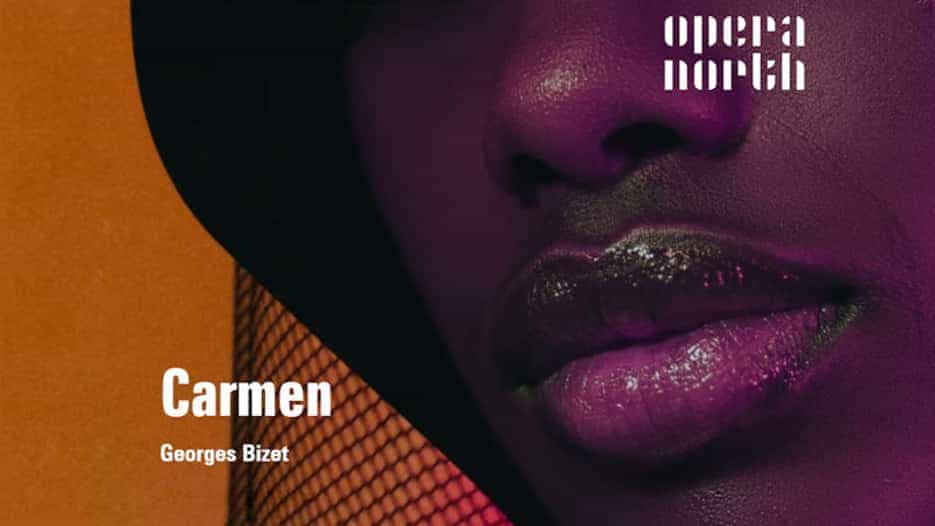 A new production by Opera North. Bizet's masterpiece of sexual obsession and self-destruction is enduringly popular for many reasons, not the least of which is its brilliantly characterful score. It's the story of a woman on the margins of society, driven by a fierce, uncompromising desire for personal liberty, and of a man who, in the grip of sexual obsession, tries to own her.
The opera's frank sensuality, stark emotional realism and brutal violence outraged many in its first audiences, and it was widely condemned for its perceived immorality. Almost 150 years later, Carmen presents new challenges to contemporary sensibilities, whilst Bizet's music – overflowing with passion, colour, energy and unforgettable melody – continues to mesmerise.
Edward Dick directs Opera North's first Carmen in ten years following his triumphant Tosca for the Company in 2018.
'The production's real strengths … lie in Dick's understanding of the psychological dynamics between the protagonists … It's compelling stuff, disquieting, creepy and exciting in equal measure.' Tim Ashley, The Guardian, on Tosca, 2018
Opera North - Carmen Tickets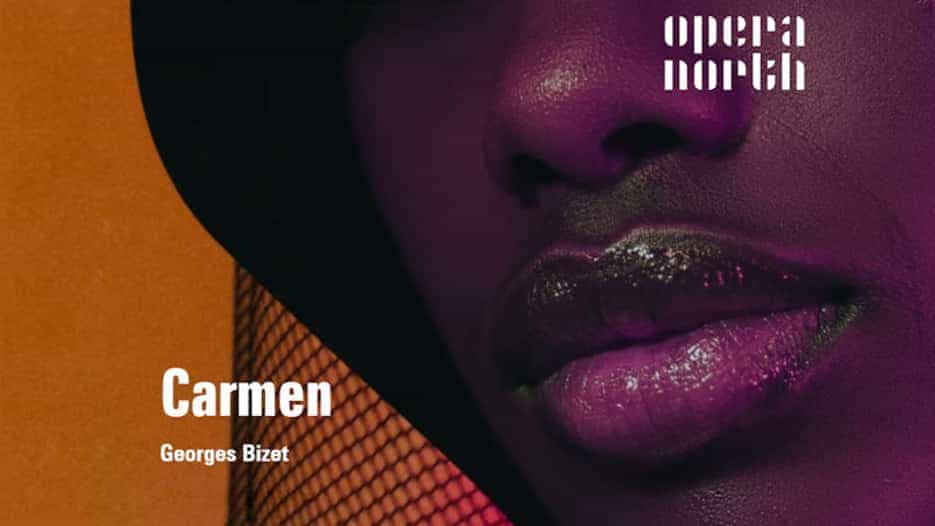 Sorry, there are no tickets for Opera North - Carmen in Manchester available at the moment. This maybe due to one of the following reasons:
- Opera North - Carmen in Manchester tickets are currently not on sale.
- The event has sold out.
- Details have not yet been announced for Opera North - Carmen in Manchester.
- The event may have been cancelled.
- The event has been and gone.
Join our free mailing list for
updates about this event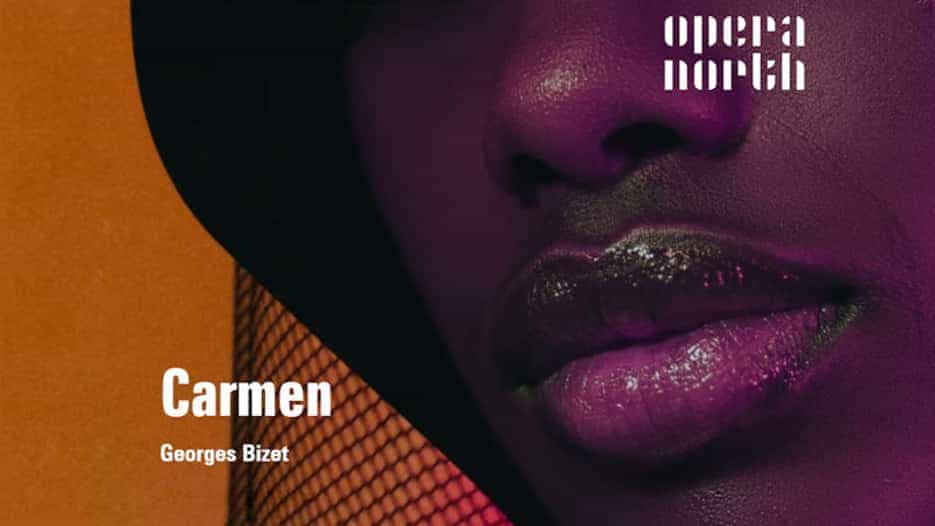 Opera North - Carmen ON TOUR
Our review on Opera North - Carmen
Opera North's Carmen - The Lowry, Salford - Thursday 10th March 2022 by Lizzie Johnston
Our Rating
Opera North's Carmen is set in a remote town at Lillas Pastia's nightclub, where the soldiers drink and the girls dance, led by star performer Burlesque-dancer Carmen. A love triangle evolves between Carmen, Don José and Escamillo, beginning with Don José deserting his position to prove his love and eventually finding himself fighting against Escamillo to win Carmen. The chorus plays a big role as nightclub performers, soldiers and smugglers.
Bizet's Carmen is one of the most famous operas and Opera North certainly put their own stamp on it. Taking it away from the original time frame of 1830 and setting the story in the 60s. The plot translated well to this new time frame, with the central messages still relevant today, it could even be set in 2022. The central themes are love and jealousy, with moments that pick up on domestic abuse. The plot can be simply summed up as a love triangle which ends in tragedy, although I'd recommend reading up on the story so you can follow the acts along.
The set was the definition of 'fabulous' and fully embraced the 60's burlesque club setting with a gigantic light up GIRLS filling the back of the stage. A glitter curtain differentiated between the bar and stage, and the backstage dressing room. It was a far stretch from the original setting of gypsy factory-girls, although the smoking was a nice nod to the traditional setting of a cigarette factory. It was bold and camp, not words you'd expect to be tied to an opera but it really did work.
Recognisable arias including Habanera and Toreador Song had the audience tapping their feet along and I'll probably have the Habanera tune running around my head for the next couple of days. I even heard a 'Bravo!' shouted from an audience member after Williams' performance of Habanera.
Chrystal E. Williams took on the role of Carmen, playing her with sexiness and sass. It reminded me of the strong female character of Velma in Chicago. Her voice was incredibly strong and powerful, it truly is an art having the ability to sing arias so effortlessly and gracefully. Sébastien Guèze as Don José was a good opposite for Williams' Carmen, he played the love interest convincingly and his vocal range and ability was brilliant.
Gyula Nagy's portrayal of Escamillo was unique in that he gave the character an Elvis presence and Vegas appeal, making for great entertainment and comedic moments - especially the light up costume! His performance of Toreador was great, he commanded the stage and delivered a top-tapping rendition. I just wish they'd done an encore of this tune, it's gotta be the most popular and I mean who doesn't love it?! I'm always amazed by opera singers. The way they use their voices as an instrument and can sing in that way for long periods of time is truly magnificent.
The orchestra was extremely impressive. The talented musicians had to be applauded, and their rendition of Bizet's compositions could be a show in itself. I sat in the front row and could watch as they were fully engrossed in the music. Led by conductor Anthony Kraus, who was a showman in his own right. I could've watched Kraus all night, the way the music took over his body was quite the experience. He was more eccentric than your typical composer which just shows his passion for his role.
This production is great for opera newbies with a recognisable score and all around fun interpretation, it takes opera away from the elitist stereotype and feels more inclusive. It's an entertaining piece of theatre that doesn't take itself too seriously.
We score Carmen - 8/10

Our review on Opera North - Carmen
Opera North's Carmen - The Lowry, Salford - Wednesday 10th November 2021 by Karen Ryder
Our Rating
Whether you realise it or not, you will know plenty of the music from Carmen, one of the most famous operas by Bizet. I was thoroughly looking forward to my first trip to the opera and this was heightened when I walked into the theatre to see that numerous rows of seats had been taken out to accommodate the full-size live orchestra. The conductor walked into the pit, the audience applauded, the most fantastic overture ever began and the curtain went up.

We were greeted by an incredibly modern set, depicting a small border town cigarette themed nightclub and as the first note rang out, it was clear these opera stars were relying on vocal power alone, with not a microphone in sight. So impressive and spine chilling (in a good way, not a creepy way). Immediately, subtitles popped up on two screens either side of the stage, making it possible to follow the Spanish story, sung in French with English subtitles. With the scenery, the setting, the subtitles, the costumes – it became very clear that Opera North were trying to make opera accessible to all, and why not. Traditionalists may not appreciate this, or they may equally love a brand new take on a popular classic – who knows, after all art is completely objective, but I truly appreciated the olive branch into the world of opera.



As the show began, men in the bar scene hungered for entertainment, and Carmen entered the stage in a unique way with an impressive flourish of both costume and vocals. It becomes clear that this production was not a story told about Carmen but it is Carmen's story told BY Carmen – a different twist to previous versions.



Carmen falls in love with a soldier Don Jose in the bar, but after a fight breaks out, which she started, she persuades Don Jose to allow her to escape, which he does and consequently lands himself in jail instead. Whilst Don Jose is in prison, Carmen falls in love with a Matador which doesn't go down too well when Don Jose is released from prison, expecting to pick things up where he left off – conveniently forgetting that he is already committed to a pregnant Micaela. Carmen tells Don Jose she still loves him too but becomes furious when he refuses to flee with her, instead choosing his regime and duty over her. Things quickly change however when Don Jose becomes embroiled in the gang that Carmen is mixed up with and is party to the death of his superior. He now has no choice but to flee with them. Don Jose is not really cut out for this life though, which involves smuggling (and with the modern twist includes drug smuggling). He is ill at ease and tipped over the edge when the Matador comes looking for Carmen and taunts him that she no longer loves him. As they fight, Micaela appears again to inform Don Jose that his mother is dying and to convince him to leave with her. He does but promises Carmen that this is not the end of the matter.



Carmen makes her life with the Matador and as everyone celebrates his fighting victory, Don Jose makes his return. He says Carmen must confess her love or else she cannot live. Carmen repeatedly tells him she will not lie to him and would rather die with the freedom of truth in her heart than live trapped by a lie. I'm sure you can guess how well that turns out for her.



The first half of the show (the first two acts) welcomes many well-known songs, absolutely compelling music and singing from the cast and orchestra and some wonderfully visual set pieces. Parts are a little confusing (not because of the language – subtitles remember) but because the modernisation of the setting makes me wonder if we are still in Spain (bullfights / Matadors etc) or if we are in a small American cowboy type town. That aside, audience reactions at the interval were positive and keen to return.



The second half of the production (act 3 & 4) becomes harder to explain and even though I will try, please believe me when I say I didn't touch a drop of alcohol at the interval! The Matador lit his costume up with twinkly lights, the cast dressed up in cowboy outfits and line danced whilst having a balloon fight to the Toreador song and streamers were set off. Someone came on dressed in leather chaps, black sparkly hot pants and not much else to represent a bull, even though it appeared it was a rodeo, not a bull fight due to the line dancing. However, there was still a Matador so it may have been a Spanish story because of the Matador, so it may possibly have been a Spanish story set in America, sung in French with English subtitles! I mean, this was my first opera so maybe this is normal right? The utter confusion of the show after the interval is what let to my lower marks out of ten and has nothing to do with the talented artists or indeed that this was opera.



I genuinely cannot fault the talent of the cast or the orchestra at all, it was a privilege to hear them sing and play such breath-taking music and for that I am so glad I got to attend this production. I applaud the concept of opera accessibility for the masses that this production seems to be aiming for. As a member of those masses, I am grateful. Did the concept of the second half confuse me? Yes – but is it something we will be talking about for some time to come? Absolutely.


WE SCORE CARMEN - 6/10


Other events you may like...
Most Popular Shows and Events in Manchester