Cluedo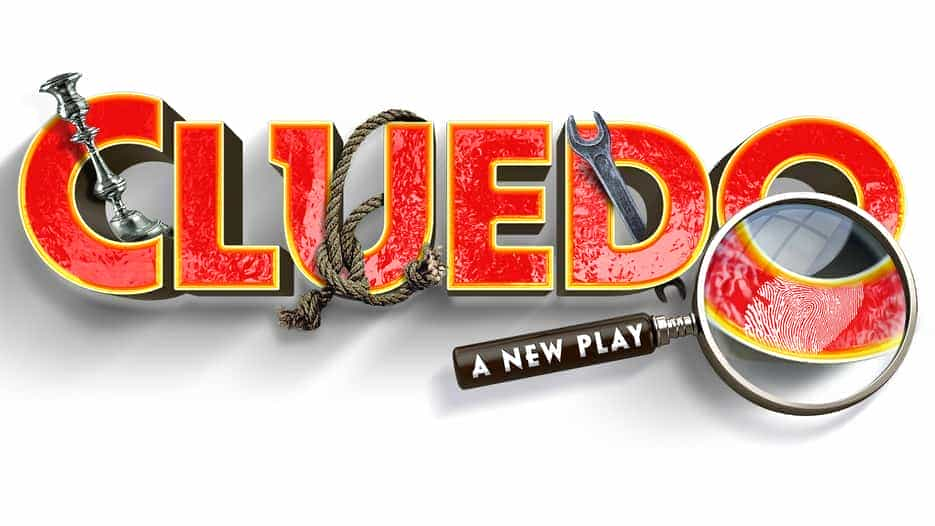 Was it Miss Scarlett, with the revolver in the dining room, or Professor Plum, with the lead pipe in the library…?
Starring Michelle Collins at Miss Scarlett, CLUEDO is an exciting, comedy thriller based on the hit 1985 film CLUE and the classic board game loved by generations. Directed by Mark Bell, director of the award winning The Play That Goes Wrong and A Comedy About A Bank Robbery just like the game, this brand new play promises a nostalgic, fun and thrilling evening of entertainment.
When Miss Scarlett, Professor Plum, Mrs Peacock, Reverend Green, Mrs. White and Colonel Mustard arrive at a country house one dark and stormy evening, they are surprised to find they have all received the same intriguing invitation from Lord Boddy. It soon becomes clear that they all have something to hide as the mystery and hysteria grows and the inhabitants and guests of Boddy Manor are killed off one by one, with a variety of familiar weapons, leaving everyone to wonder, who will be next!
This hilarious spoof of a thriller, will keep you guessing right up to the finale as both the guests and audience try to work out whodunnit…. with what... and where!
Cluedo Tickets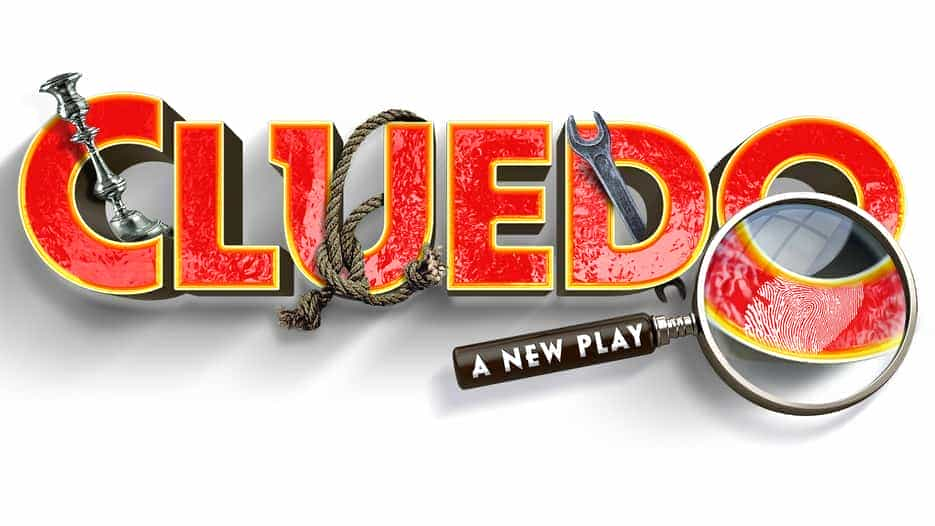 Sorry, there are no tickets for Cluedo in Manchester available at the moment. This maybe due to one of the following reasons:
- Cluedo in Manchester tickets are currently not on sale.
- The event has sold out.
- Details have not yet been announced for Cluedo in Manchester.
- The event may have been cancelled.
- The event has been and gone.
Join our free mailing list for
updates about this event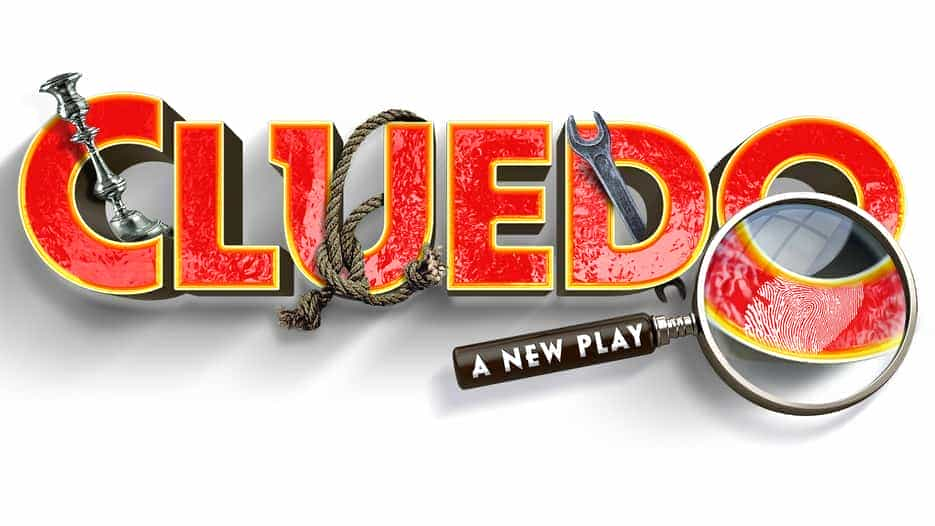 Our review on Cluedo
Cluedo - The Lowry, Salford - Monday 27th June 2022 by Karen Ryder
Our Rating
Cluedo is a wonderful world of innocent family friendly fun that left the audience giggling with glee!

So which Cluedo character are you? Anyone who ever played will have a player preference, maybe chosen because of the name, or maybe simply because of the colour. After seeing each familiar suspect brought to life tonight, you may now also choose based on their personality, because the joy of watching these memorable names ignite on stage as walking, talking, and hilariously flawed real-life people is a game changer!


You know you are in for a night of delightful daftness when Mischief Theatre director Mark Bell is in charge of rolling the dice and his comedy genius is stamped all over this production. Mishaps, jokes, slapstick, humour, farce, and spoof all jigsaw together into an ensemble piece of theatre that had the audience giggling throughout. We are treated to Bell's brilliant inclusion of the set almost as an additional character, and always with the potential to steal the show. Created by David Farley, this set is outstanding. You are never in any doubt that you are exploring the full extent of the Cluedo mansion. Rooms appear from nowhere, the walls slickly open to reveal different rooms, doors connect, secret passageways emerge, and every nook and cranny is explored by the doomed dinner guests. The set becomes a vital part of delivering good old fashioned comedy theatre techniques. Whether the characters are on their constant near miss chases of in one door, out of another, reacting in slow motion, grappling with chandeliers or being smacked in the face with doors, the set is just as demanding of your attention as they are, and put to use with brilliant skill.
Cluedo is based on the film Clue (with much of the dialogue lifted directly from it), which in turn is based on the original 1949 boardgame. In a nice nod to this, the play is set in 1949, but unlike the film, is set in England. As a group of seemingly unconnected guests arrive via invitation to a dinner party at Boddy Manor, the mystery and intrigue begin. They are provided with an alias for the evening and strict instructions not to reveal who they truly are. Their alias' of course are the infamous boardgame characters - Miss Scarlett, Professor Plum, Mrs. Peacock, Reverend Green, Mrs. White and Colonel Mustard. As well as a new identity, they are handed a box. Each box contains a potential murder weapon raising the intrigue, mystery, and audience glee as the familiar weapons are revealed. It doesn't take long to discover that each guest has deep dark secrets they would rather stay that way, but when murder is on the menu, it is only a matter of time before your secrets are served up as motive. After all, a single death could be explained away as an accident, but multiple deaths in a manor full of secrets, blackmail, and weapons? Then, my friend, you have an intriguing murder mystery to solve, for if you don't – you could be next! As the evening progresses, the guests reveal clues, secrets, motives and hints to their real lives behind their alias. Miss Scarlett is actually the owner of an escort agency, Professor Plum is a psychologist for you know who, (sorry – that's U.N.O.W.H.O – United Nations Organisation for World Health Organisation), Mrs. Peacock is a politicians wife who likes a tipple or ten, Reverend Green is an accident prone member of the Conservative Party, Mrs. White is a socialite, and Colonel Mustard works for the War Office. But that's all you're getting! I'll leave you to figure the rest out yourself and guess who dunnit. You'll keep changing your mind. You may even discuss it at the interval, but as with all farces, never say never because the plot twists and potential different outcomes are played out right till the very end. It's a lovely nod to the fact that this is based on a boardgame, which by its very nature provides a different outcome each time you play.
The play scores high in the silliness stakes, and this element makes for a family friendly kind of murder mystery. It means the acting style is over the top, and whilst I initially wondered what on earth was going on, I quickly cottoned on and settled into the obviously chosen farcical, over acting approach and appreciated it for what it was. There can be a fine line between funny and annoying when it comes to actors over acting for comedy purposes, and I found the balance fell on the funny side, as did the majority of the audience due to the constant sound of laughter which filled the theatre. This allowed for the cast to have moments of asides with the audience, not vocally, but a subtle raised eyebrow here or there let us in on the joke.
Emmy award winning Michelle Collins (Coronation Street, Eastenders, Calendar Girls) plays sultry Miss Scarlett and makes her characters presence known with commanding moments of stillness when all around her is chaotic. She is striking on stage and carries through the subtle hints we learn of her characters true persona by making it clear she can make men bend to her will. Daniel Casey (Midsummer Murders, Eastenders, The Curious Incident Of The Dog In The Night-Time) plays Professor Plum with a beautiful ego and arrogance, who ultimately ends up with more on his mind than murder! He flings himself around the stage with pizazz and great timing.


Wadsworth is arguably the audience favourite. Played by Jean-Luke Worrell (The Comedy About A Bank Robbery, Cinderella). Worrell is responsible for the majority of the scenery changes and makes this a fun and engaging part of the show with his marvellous movements, funny facial expressions and elongated walks. He has a great monologue in the second half and his pacing is perfection. Laura Kirman (The Play That Goes Wrong, 39 Steps, Peter an Goes Wrong) plays the maid Yvette with the best worst French accent since 'Allo 'Allo. A great vocal actor, sliding from a Northern accent into French and back again, all within one sentence. She is funny to listen to.


Mrs. White is portrayed by Etisyai Philip (Member of the Windmill Players, Book Of Mormon) and has some strange moments to deal with, such as repeating "Mrs. Peacock" many, many, times in a row, but she does this so well that she not only keeps the audience with her, but has them laughing over and over again and just two words! Wesley Griffith (Romeo & Juliet, The Importance Of Being Ernest) brings Colonel Mustard to life and is full of brilliant British pomp and circumstance. His character quirk of taking everything that is said quite literally is acted with such a genuine innocence that he was the cause of many of tonight's jokes and played the humour beautifully.
Mrs. Peacock is created by Judith Amsenga (Mixed Up North, Soup & Salad) and is really strong as her character, from her slightly hunched walk, to some of the best and flexible fainting I have ever seen. She takes her character from stuffy to, well…. being stuffed to put it bluntly! And watch out for her hilarious attempts to steal a little tipple at every opportunity. She never switches off and I love that. Tom Babbage (The Play That Goes Wrong, Peter Pan Goes Wrong) is the misfortunate, calamity prone Reverend Green and provides most of the slapstick, physical comedy. Whether he is being smacked in the face by a door, squashed by a corpse, or striving to survive a chandelier incident that ALW would be proud of, you can guarantee he is just one more murder away from raising the roof with his comic timing.


Meg Travers and Harry Bradley complete the ensemble on stage, playing multiple roles from a cook to a cop, a driver to a doorman, and having fun with this every step of the way. It becomes a part of the amusement waiting to see who they'll turn up as next, and they blend into the controlled chaos so well that I could have happily seen more of them.


Each character had their own quirk, and each quirk had its own moment to shine. The second half ran at a faster pace and had more stand out moments in it, such as the raucous parties involving the corpse's in order to hide them in plain sight, and the whole show ran with great comedic language such as malapropisms, silly jokes, rhetorical questions that are mistakenly answered and the literal interpretation of phrases and sayings. Another nice touch was the transitions between scenes, where the actors would dance the chairs, props and coat stand off stage.


There were a few moments in the show where I didn't quite follow its purpose, but it truly didn't matter for I enjoyed myself and thoroughly appreciated sitting in a theatre filled with so much carefree laughter. Cluedo may not be the deepest of plots. It may not be the most challenging or provide the fanciest of arcs, but neither is it meant to and so this becomes its strength. I enjoyed that it didn't take itself too seriously, that there wasn't a deep dark message hidden within it, and that it wasn't trying to change the world, just entertain it for a couple of hours. After a long day, I appreciated that. So, I invite you all to attend Boddy Manor and submerge yourself via the brilliance of theatre in nostalgia, wit, and a little bit of murder. Test your noggin' as you try to answer those infamous Cluedo questions, who dunnit? Where? And with what weapon? Was it Colonel Mustard in the kitchen with the lead pipe? I'm not telling! You'll have to come and discover that for yourself!


WE SCORE CLUEDO - 8/10
Other events you may like...
Most Popular Shows and Events in Manchester