D12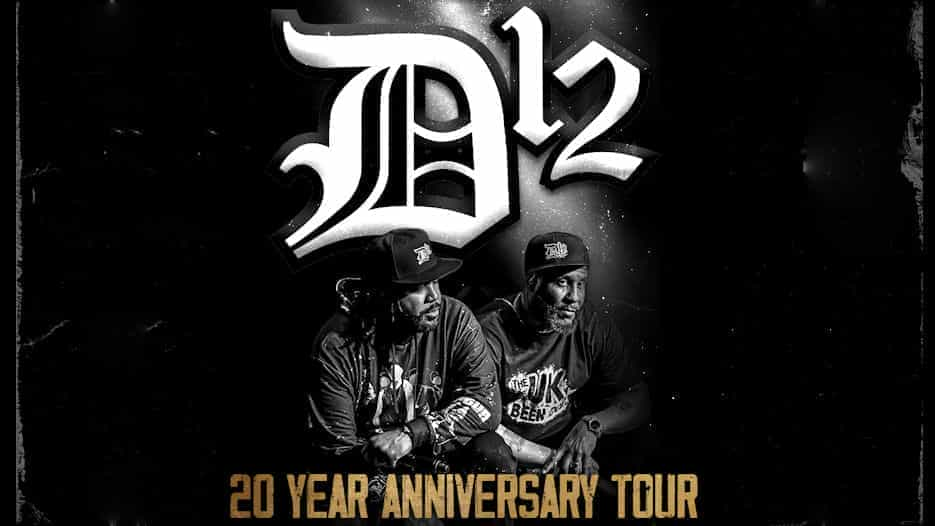 The platinum selling Shady Records hip-hop collective return to the UK with their wild times and unruly rhymes for a special 20th-anniversary tour of their final album D12 World.
Formed by Proof in 1996, local Detroit rappers joined his collective, such as Bizarre, Bugz, and Da Brigade members Mr. Porter and Kuniva.
Following the murder of Bugz in 1999, Eminem joined the collective, together with Swifty McVay, and became the de facto leader for their classic 2001 Devil's Night, and 2004 D12 World albums, which spawned the hits "Purple Pills", "My Band", "How Come", "Fight Music", and "Shit on You".
Proof was also shot and killed in 2006, and since, Kuniva and Swifty McVay have kept the D12 name alive.
Other events you may like...
Most Popular Shows and Events in Manchester