Danny Baker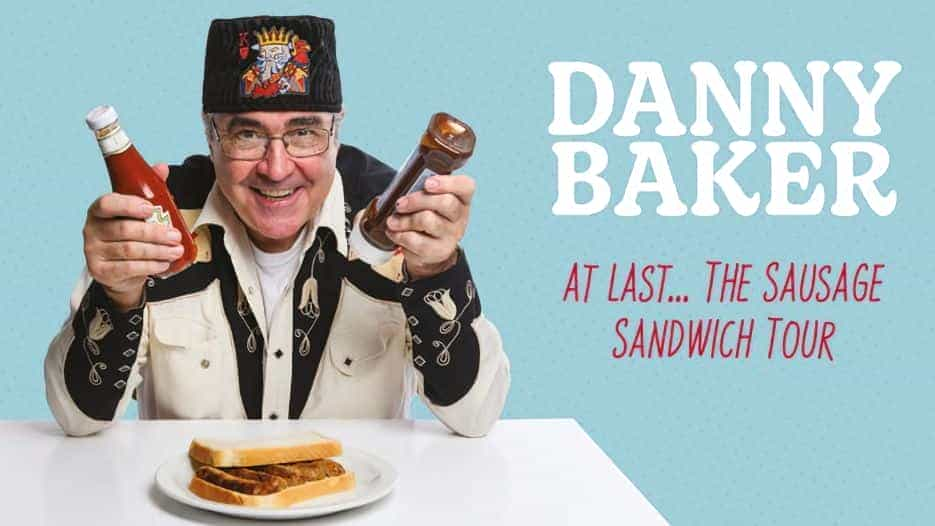 Danny Baker's concluding chapter of high kicking euphoria is a brand-new, full-tilt, non-stop thunderous performance; another panjandrum of unstoppable anecdotes. The last ever instalment in this gleeful raucous eruption, chock full of true-life tales and show business revelation!
Buckle up at Curtain Up because here we go again! The third (and final) part of the trilogy that began with the sell-out Cradle To Stage nights, charged on through the Good Time Charlie shows now reaches its peak with (At Last) The Sausage Sandwich Tour!
Every night unique! Plus The Sausage Sandwich Game played live and dripping with condiment! This time there's even a bonus appearance from Dan's old man Spud! Imagine that!
Altogether now...Will it be Red Sauce, Brown Sauce or...?
Other events you may like...
How to get to The Lowry, Salford
Most Popular Shows and Events in Manchester