In Conversation with Naomi Klein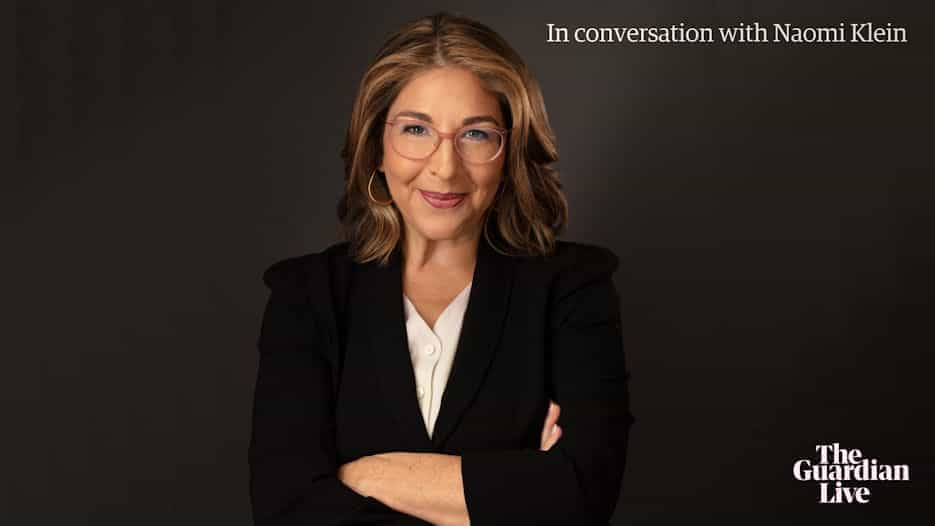 Join Naomi Klein, award-winning author of The Shock Doctrine, No Logo and This Changes Everything, for a special event presented in partnership with Guardian Live.

In her new book, Doppelganger, Naomi reveals the effects of being mistaken for a fellow author and public intellectual whose views are antithetical to Naomi's own, but whose name and public persona are similar enough that many people have confused the two over the years. From here, she explores identity, conspiracy theories and what she calls the 'Mirror World' – how our destabilised present is riddled with contradictions, blurred lines and scrambled allegiances.

Naomi describes the book as her most personal yet, "explor[ing] what it feels like to watch one's identity slip away in the digital ether, an experience many more of us will have in the age of AI. Mostly, it's an attempt to grapple with the wildness of right now — with conspiracy cultures surging and strange left-right alliances emerging and nobody seeming to be quite what they seem." Hosted by Guardian critic Zoe Williams.
In Conversation with Naomi Klein Tickets
Manchester
Manchester
RNCM
Wed 27 Sep 2023
Other events you may like...
Most Popular Shows and Events in Manchester