Quatuor Danel - Weinberg Quartets No. 1 & 2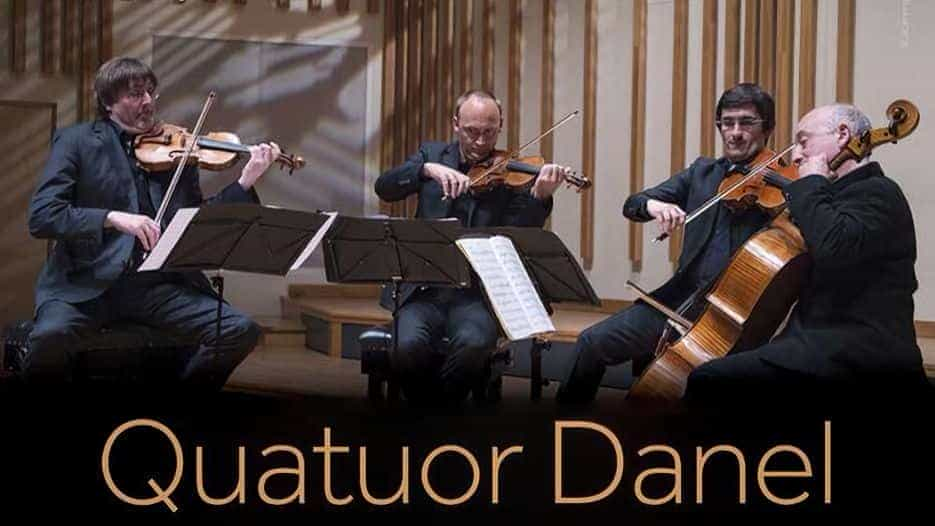 Free lunchtime concert.
The leading French string quartet - who have been "Quartet in Residence" at the University of Manchester since 2005 - were the first to perform the complete 17 quartets of Mieczyslaw Weinberg, here in Manchester in November 2009.
Since then, they have taken the cycle all over the world, and while others have recorded the quartets, their CPO set remains the benchmark.
The first concert in the Danels' 2024 Weinberg cycle shows the composer as a precocious 18-year-old in Warsaw, self-taught in composition, then two years later as a rising star in Minsk. Phenomenal debuts!
Weinberg - Quartet No. 1 in C minor, Op. 2.
Weinberg - Quartet No. 2 in G, Op. 3.
Quatuor Danel - Weinberg Quartets No. 1 & 2 Tickets
Manchester
Manchester
Martin Harris Centre
Fri 2 Feb 2024 - Thu 21 Mar 2024
Most Popular Shows and Events in Manchester