Quatuor Danel - Weinberg Quartets No. 7, 8 & 9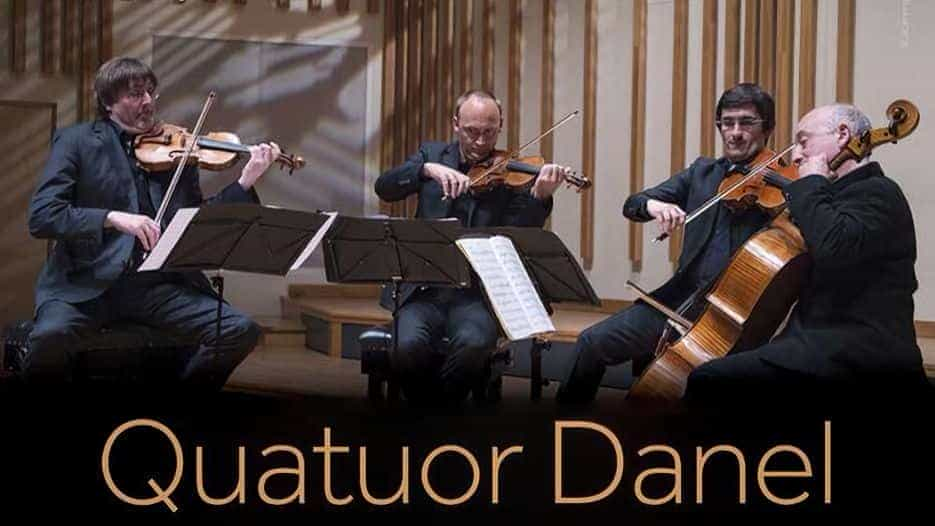 The leading French string quartet - who have been "Quartet in Residence" at the University of Manchester since 2005 - were the first to perform the complete 17 quartets of Mieczyslaw Weinberg, here in Manchester in November 2009.
Since then, they have taken the cycle all over the world, and while others have recorded the quartets, their CPO set remains the benchmark.
Following a decade away from the string quartet, Weinberg returns with three of his most masterful creations, embracing and new brands of experimentation, personal lyrical introspection and furious energy, all composed in close dialogue with Shostakovich..
Weinberg - Improvisation and Romance.
Weinberg - Quartet No. 7 in C, Op. 59.
Weinberg - Quartet No. 8 in C, Op. 66.
Weinberg - Quartet No. 9 in F sharp minor, Op. 80.
Quatuor Danel - Weinberg Quartets No. 7, 8 & 9 Tickets
Manchester
Manchester
Martin Harris Centre
Fri 22 Mar 2024
Most Popular Shows and Events in Manchester