Tengo Sueños Eléctricos (15)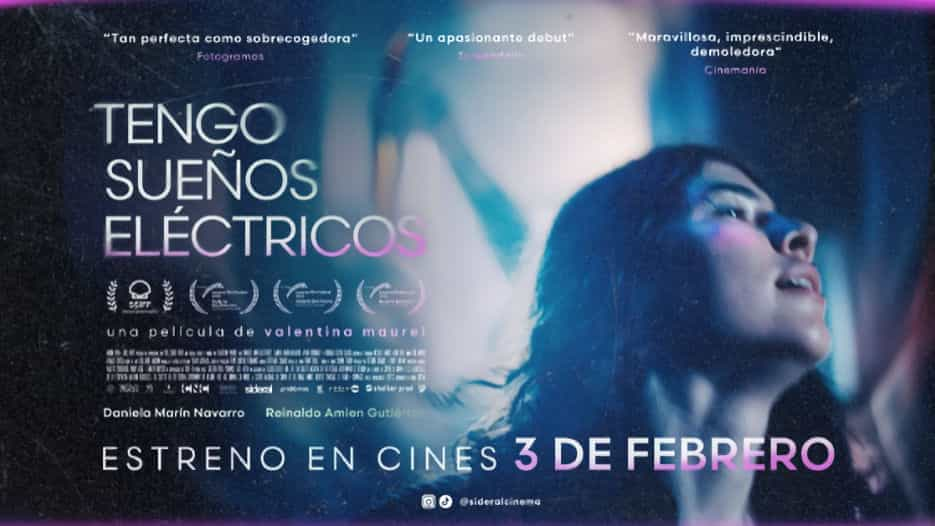 The fantastic performances in "I Have Electric Dreams" give credit to the long process of co-creation between Costa Rican director Valentina Maurel and her cast. With a carefully non-judgemental approach, this impressive debut feature examines the porous border between love and hate, and the complexity of cycles of violence within families and relationships.
Eva is a strong-willed, restless 16-year-old who lives with her mother, her little sister and their cat, but desperately wants to move in with her estranged father. Clinging onto him as he goes through a second adolescence, she balances between the sensitive naivety of teenage life and the ruthlessness of the adult world. As we witness the eruption of violence, and of her adolescent sexuality, Eva discovers the rage that gnaws at her father is also her inheritance.
Languages:
Spanish
Subtitles:
Full English
Tengo Sueños Eléctricos (15) Tickets
Manchester
Manchester
HOME
Tue 21 Mar 2023 - Mon 27 Mar 2023
Other events you may like...
How to get to HOME, Manchester
Most Popular Shows and Events in Manchester