The Adult Pantomime - Cinderella and The Two Ugly S!*@S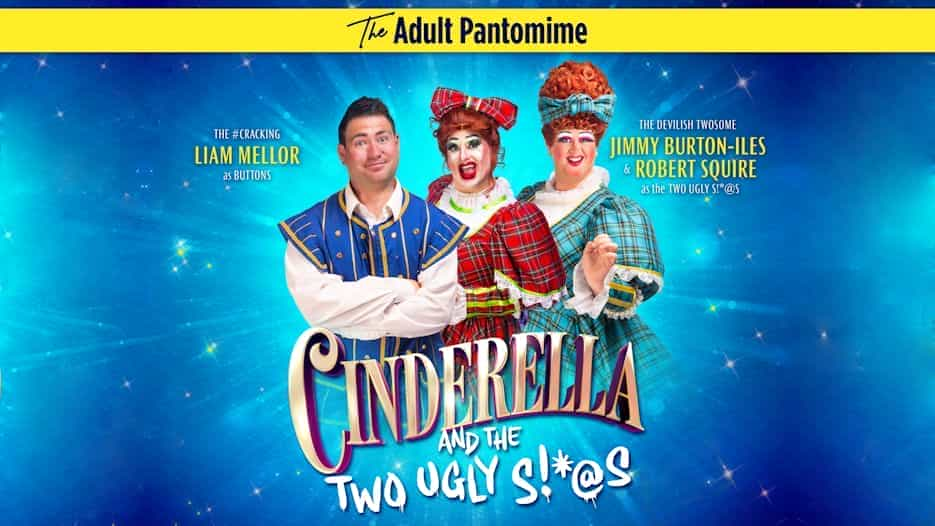 The Adult Pantomime is back with an invitation to the Prince's Ball for all you bigger boys and girls (aged 18+).
Be prepared to laugh your adult socks off with this hilarious take on Cinderella. With a fun and filthy laugh a minute script, anthems which will have you dancing in the isles and lots of audience participation - whether you want it or not.
The prince is known for holding the biggest balls in all the land and is hoping that all the gorgeous women in the Kingdom will come to see what he has to offer.
Could Cinderella with the help from her best friend Buttons see if the prince's golden dildo will be the perfect fit?
But her two ugly stepsisters – the S!*@S – Ivana Dickin and Ineeda Dickin want the Prince to themselves, and will do anything to stop Cinderella living happily ever after!
Starring The Adult Pantomime favourites, the #cracking Liam Mellor as Buttons, the filthy and fabulous Jimmy Burton-Iles and the devilishly wicked Robert Squire as the two Ugly S!*@S.
Get ready for a night at the theatre you will never forget… Oh no you won't!
The Adult Pantomime - Cinderella and The Two Ugly S!*@S Tickets
Whitley Bay
Whitley Bay
The Playhouse
Fri 8 Mar 2024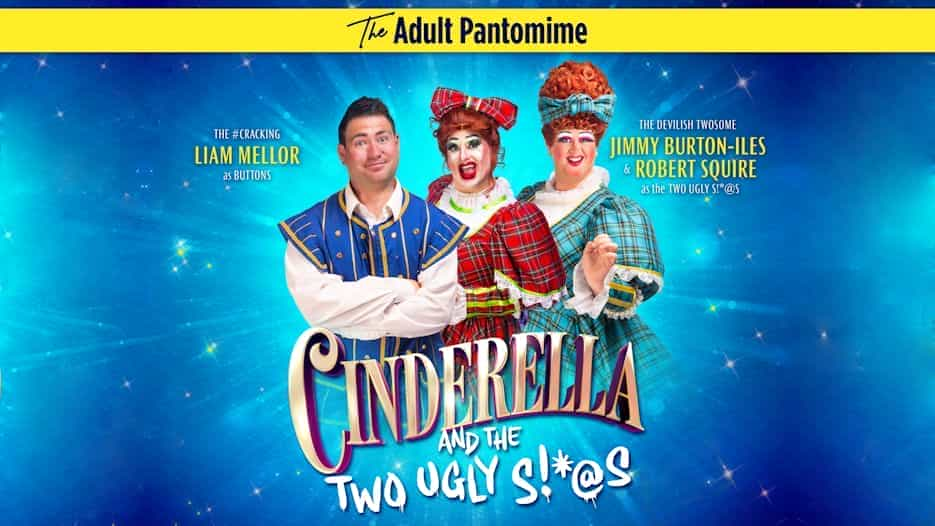 The Adult Pantomime - Cinderella and The Two Ugly S!*@S ON TOUR
Most Popular Shows and Events in Manchester