EXCLUSIVE OFFER - Ailey 2 at The Lowry - £15 tickets
EXCLUSIVE OFFER - Ailey 2 at The Lowry - £15 tickets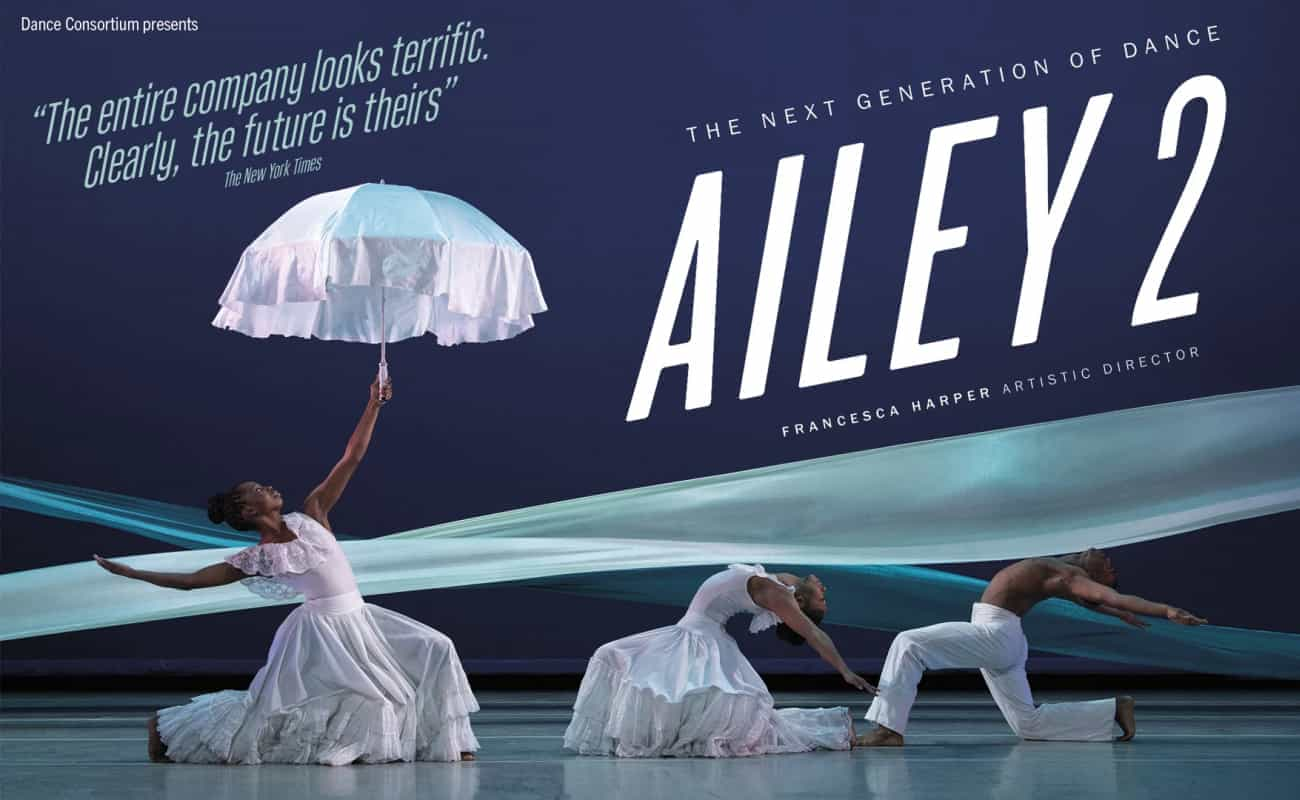 The Lowry, Salford
Fri 13 - Sat 14 October 2023
Save up to £16.50 per ticket
Ailey 2 is universally renowned for merging the spirit and energy of the finest early-career dance talent in the United States with the passion and creative vision of today's most outstanding and emerging choreographers. Dance Magazine calls Ailey 2 "second to none," and The New York Times declares, "There's nothing like an evening spent with Ailey 2, the younger version of Alvin Ailey American Dance Theater."
For their return to the UK, Ailey 2 brings an exciting repertory featuring Francesca Harper's futuristic Freedom Series (excerpt), Robert Battle's thrilling The Hunt, the incredible energy of William Forsythe's Enemy in the Figure (excerpt), and Alvin Ailey's beloved masterpiece Revelations.
Founded by Alvin Ailey, the company embodies his pioneering mission to establish an extended cultural community that provides dance performances, training, and community programs for all people. Since its 1974 inception, Ailey 2 has flourished into one of the most popular modern dance companies, combining a rigorous touring schedule with extensive community outreach programs. Today, with new Artistic Director Francesca Harper at the helm, she brings fresh perspectives to Mr. Ailey's legacy, while nurturing new creative voices and propelling the company forward.


Additional information
Enemy in the Figure (William Forsyth) 18 min
Intermission 15 min
Freedom Series (excerpt) (Francesca Harper) (excerpt) 15 min
Pause 2 min
The Hunt (Robert Battle) 14 min
Intermission 15 min
Revelations (Alvin Ailey) 36 min
To take advantage of this offer, follow the instructions below...
Terms & Conditions
Valid for Ailey 2 at The Lowry for October 13th and 14th.
Offer valid for all seats available for Fri 13 and Sat 14 October 2023.
The offer ends on October 14th 2023.
All tickets are sold subject to availability.
The offer can be removed without notice.
Discount does not apply on previously purchased tickets.
This offer cannot be used in conjunction with any other offer and does not have any cash value.
Booking fee applies.
Our Manchester Theatre Special Offers...