EXCLUSIVE OFFER - Get It On - One Night of Glam Rock at the Bridgewater Hall - £10 off your ticket
EXCLUSIVE OFFER - Get It On - One Night of Glam Rock at the Bridgewater Hall - £10 off your ticket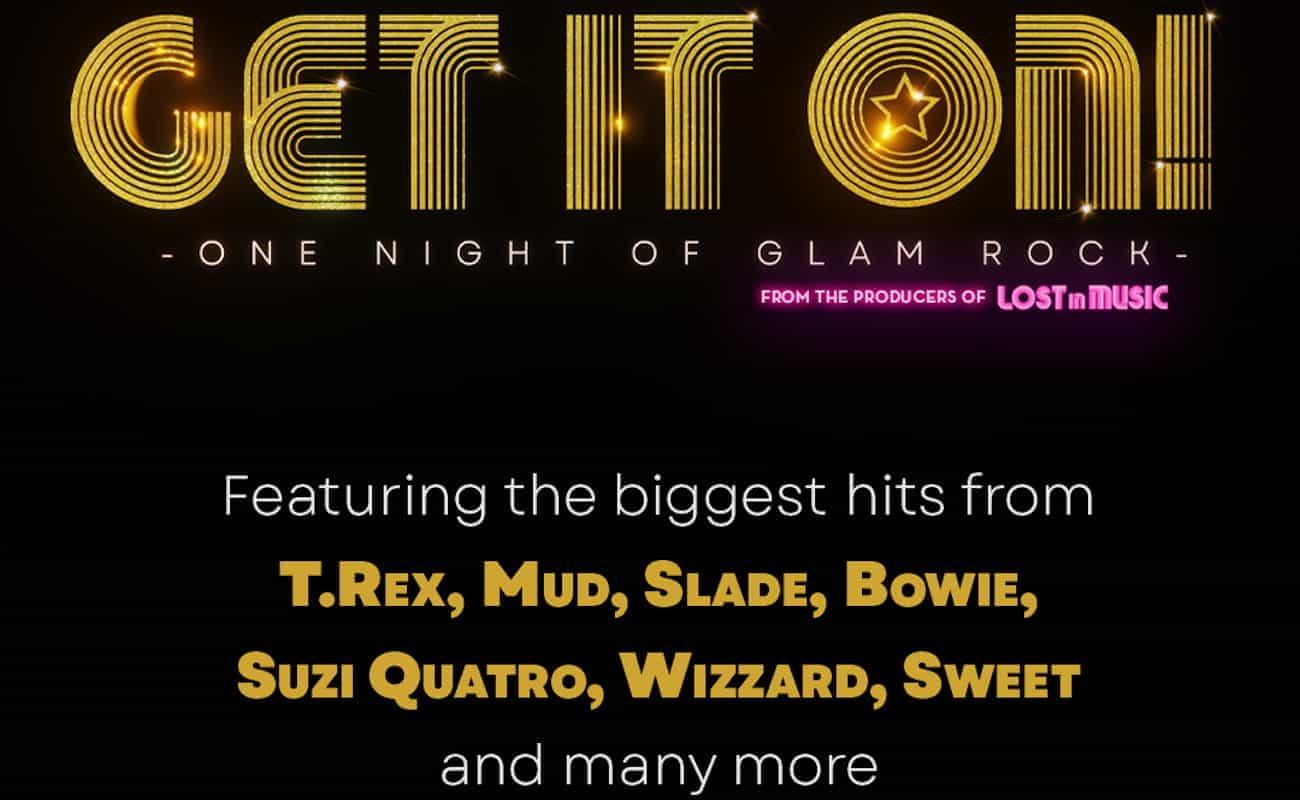 The Bridgewater Hall, Manchester
Offer valid for stall seats
It's time to bang a gong and Get it On for – one night of glam rock!
From the producers who brought you hit show "Lost in Music!", this is the biggest glam rock tribute show of a generation; an outrageous celebration of a golden age, live on stage. The costumes, the make-up, the music.
Bring your tiger feet and be transported back to a time dreams were made of, featuring the biggest hits from T. Rex, Mud, Slade, Bowie, Suzi Quattro, Wizzard, Sweet and many more.
Come on feel the noize and dress to impress.
To take advantage of this offer, follow the instructions below...
£10 OFF STALL SEATS

CLICK HERE FOR THE OFFER
To book this exclusive special offer, quote ROCK10 in the Promo Code box

Please enter the code before selecting your seat!

Terms & Conditions
Valid for Get It On - One Night of Glam Rock at the Bridgewater Hall for Sep 22nd 2023.
Offer valid for stall seats available.
The offer ends on September 22nd 2023.
All tickets are sold subject to availability.
The offer can be removed without notice.
Discount does not apply on previously purchased tickets.
This offer cannot be used in conjunction with any other offer and does not have any cash value.
Booking fee applies.
Our Manchester Theatre Special Offers...