EXCLUSIVE OFFER - The Art of Banksy at MediaCity, Salford
EXCLUSIVE OFFER - The Art of Banksy at MediaCity, Salford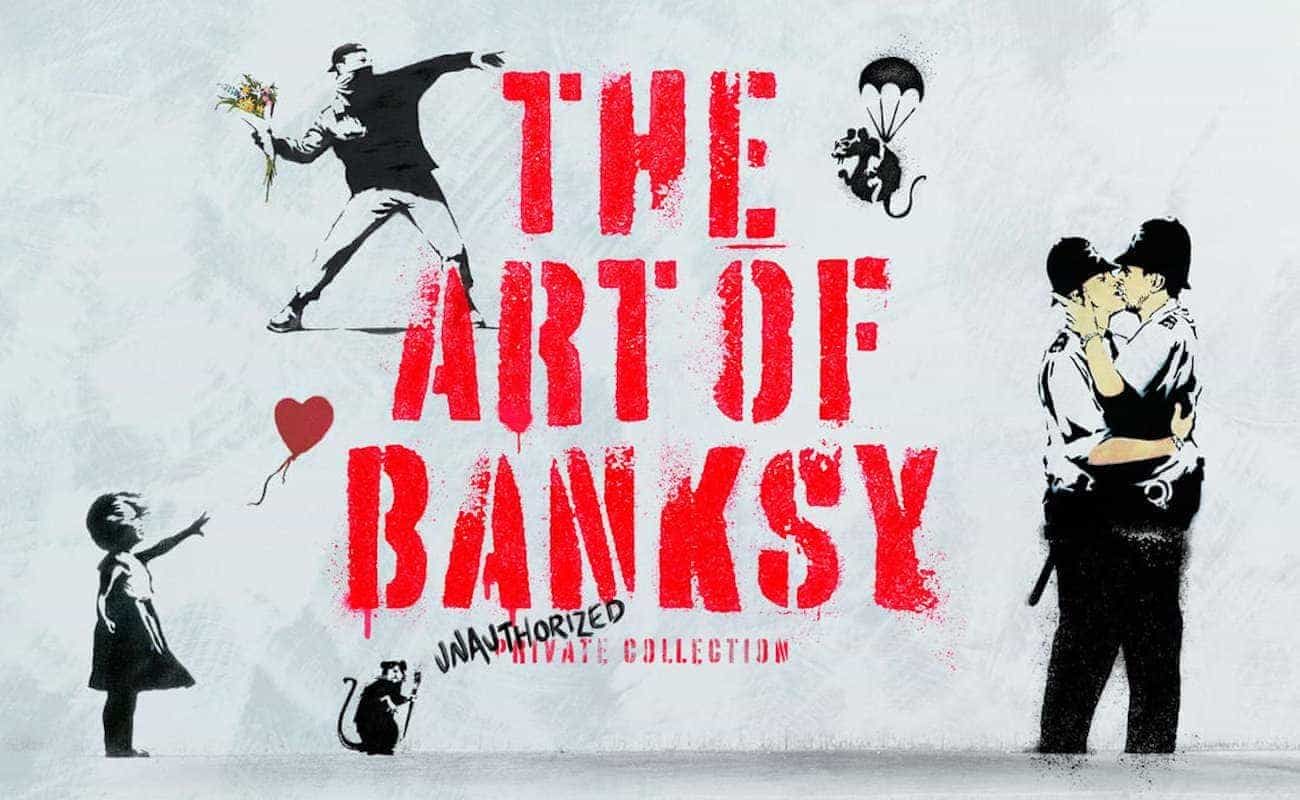 MediaCityUK, Salford
Mon 28 November 2022 - Sun 8 January 2023
Tickets £14.50 (plus booking fee)
Banksy: one of the most talked about artists in modern history, whose iconic work has punctuated popular culture across the globe.
Following a successful year-long run in London and critical acclaim around the world, The Art of Banksy is coming to MediaCity, Salford from 21 October 2022 - 8 January 2023. This blockbuster exhibition has gathered 145 iconic pieces from private collections across the globe to create the world's largest touring collection of authenticated and unique Banksy artworks.
This major exhibition has already brought Banksy's era defining works to over one million people across the globe including Melbourne, Chicago, San Francisco, Sydney, Washington DC, Boston, Tel Aviv, Auckland, Toronto, Miami, Gothenburg, and London and now gives the North of England the chance to experience the infamous artist's most well-known works, alongside those rarely seen by the public.
Visitors can see the iconic artworks that brought the anonymous artist international acclaim, including Girl with Balloon (2002) in three different colour variations, Flower Thrower (2003), Rude Copper (2002), and Brace Yourself (2010) – a work which made headlines when Banksy gifted the painting to the band formerly known as 'Exit Through the Gift Shop' in exchange for the rights to their name.
Discover how Banksy became the most talked about artist in modern history and explore the power of art to affect social change, inspire the public and lay bare the undercurrents of social issues with understated wit.
The Art of Banksy is produced by GTP Exhibitions Ltd. The MediaCity season is presented by The Art of Banksy Touring Ltd in association with HOME. The exhibition is not curated or authorized by Banksy.
Ticket Prices:
• General Admission: £21.00 (£19.50 + £1.50 booking fee)
• Students: £16.50 (£15 + £1.50 booking fee)
• Access: £16.50 (£15 + £1.50 booking fee)
• Children (6-15yrs) £11.50: (£10 + £1.50 booking fee)
• Children (Under 6yrs): Free
• School Groups: £10

Groups contact number: 0343 208 1843
Purchase a VIP Fast Track Ticket for £31.00 (£29.50 + £1.50 booking fee)
- Includes onetime anytime access & souvenir brochure.
Pre-purchase The Art of Banksy - Souvenir Brochure for £8.00
- Pre-purchasing this brochure in advance will be £2 cheaper than buying when you arrive.
Opening Times:
• Mon: 10am - 7pm
• Tues: 10am - 7pm
• Wed: 10am - 7pm
• Thurs: 10am - 7pm
• Fri: 10am - 8pm
• Sat: 10am - 8pm
• Sun: 10am - 6pm
Festive Period Opening Times:
Christmas Eve: 10:00 - 15:00
Christmas Day - closed
Boxing Day - closed
27 - 28 December 2022: 10:00 - 18:00
31 December 2022: 10:00 - 15:00
1 January 2023 - closed
2 January 2023 - 10:00 - 18:00
*Last entry, one hour prior to closing
To take advantage of this offer, follow the instructions below...
CLICK HERE FOR THE OFFER

Tickets £16 (£14.50 plus booking fee)

Special Offer for all time slots on Mon, Tue and Wed, upto December 14th.
Terms & Conditions
Booking fee applies
Valid for The Art of Banksy at MediaCity, Salford.
Offer valid for all times on Monday, Tuesday and Wednesdays upto December 14th 2022.
The offer ends on Wednesday 14th December 2022.
All tickets are sold subject to availability.
The offer can be removed without notice.
Discount does not apply on previously purchased tickets.
This offer cannot be used in conjunction with any other offer and does not have any cash value.
Our Manchester Theatre Special Offers...