EXCLUSIVE OFFER - World Taekwondo Grand Prix Final 2023 - 20% OFF
EXCLUSIVE OFFER - World Taekwondo Grand Prix Final 2023 - 20% OFF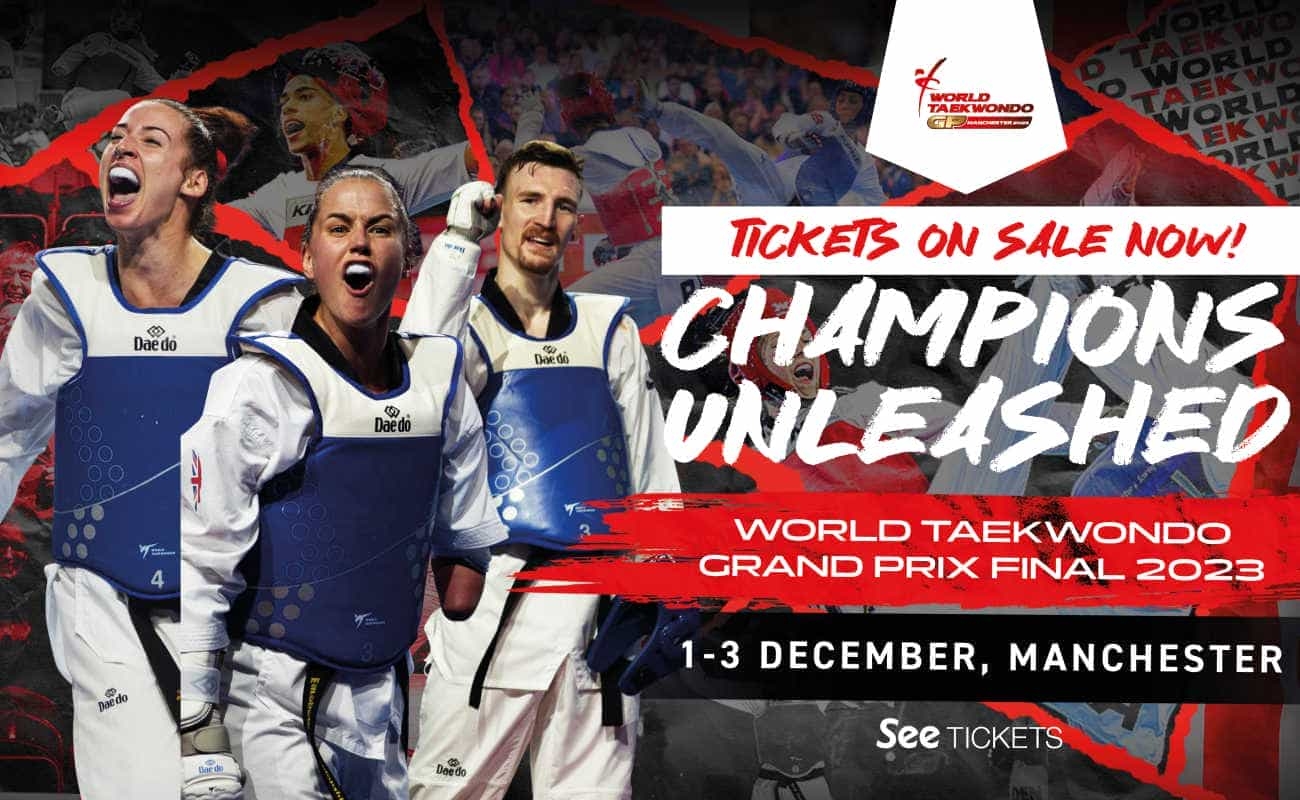 Manchester Regional Arena, Manchester
Valid for all dates
CHAMPIONS COLLIDE FOR THE ULTIMATE FIGHT
Get ready to watch the ultimate fights as the world's best Taekwondo athletes descend on Manchester this December for the World Taekwondo Grand Prix Final 2023.
Strategy and skill come into play across 3 days of fierce competition from the 1-3 December at the Manchester Regional Arena. With places on Paris 2024 Olympic and Paralympic Games at stake, the line up will see the best of the best leave everything out on the mat as they battle to be world champions.
Watch powerful performances from the likes of GB champions Bianca Cook, Jade Jones, Bradly Sinden and Beth Munro as they deliver the fights of their lives in front of a home crowd. Make sure you're ring side to see all the action live.
Every move will count as the world's best champions collide.
To take advantage of this offer, follow the instructions below...
Terms & Conditions
Valid for the World Taekwondo Grand Prix Final 2023.
The offer ends on December 3rd 2023.
All tickets are sold subject to availability.
The offer can be removed without notice.
Discount does not apply on previously purchased tickets.
This offer cannot be used in conjunction with any other offer and does not have any cash value.
Our Manchester Theatre Special Offers...