SPECIAL OFFER - Choir! Choir! Choir! - Discounts for groups
SPECIAL OFFER - Choir! Choir! Choir! - Discounts for groups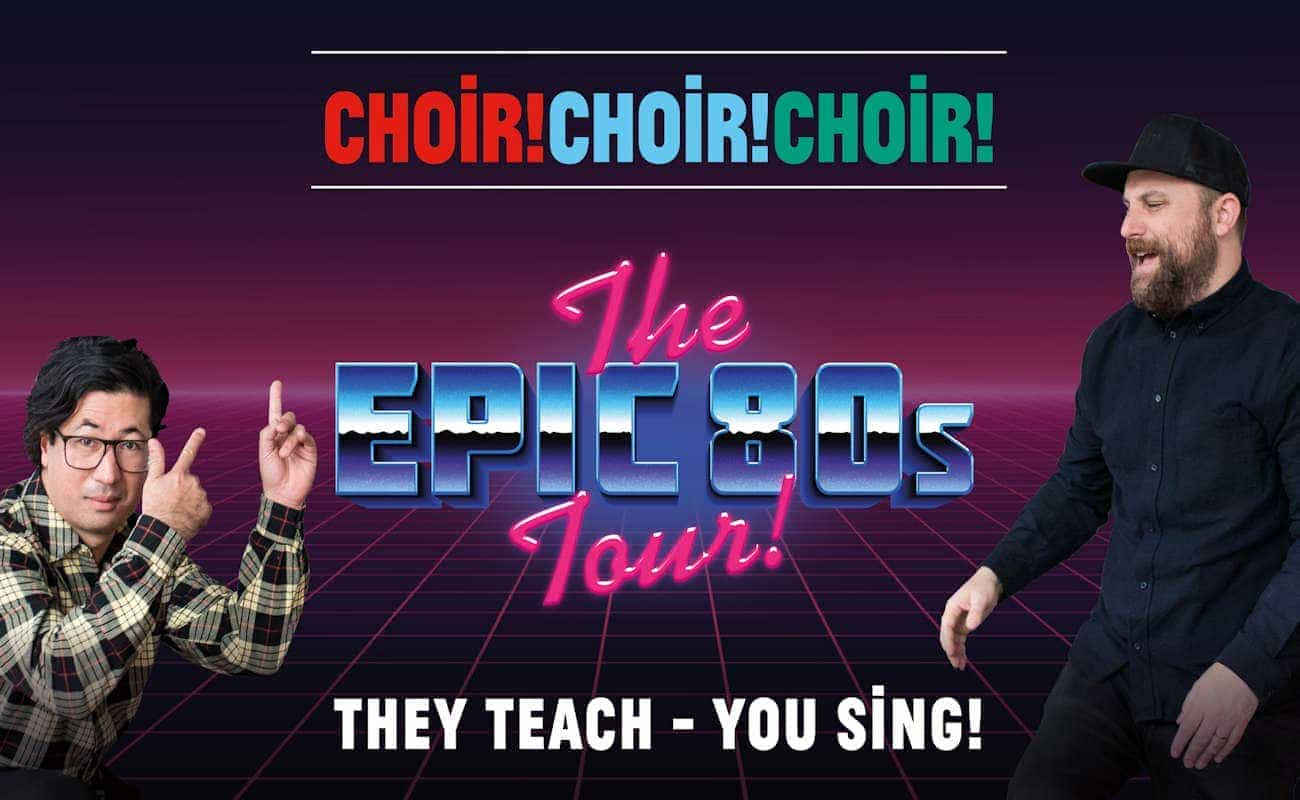 Albert Hall, Manchester
Sun 26 March 2023
at the Albert Hall (Sun 26 Mar)
The Epic 80's Singalong! NOTHING BEATS THE 1980s! NOTHING! From Prince, Madonna, & George Michael...To Bon Jovi, Whitney, & Journey... the 80s had it covered when it came to EPIC pop hits. And now, it's time for YOU and Choir!Choir!Choir! to take a journey through the 80's as they lead and YOU SING!
Choir!Choir!Choir! is a show where the crowd is the star. Every show, Nobu Adilman and Daveed Goldman create something electric with the audience - it's comedy, it's interactive, and it's all about the audience. There are no auditions - Show up and they'll have you singing in harmony in no time! It is a night that sparks into something so much greater than the sum of its parts.
Founded in 2011, Choir!Choir!Choir! has amassed a dedicated and passionate community of singers and a thriving international fan base on YouTube amassing millions of views on their videos.
To take advantage of this offer, follow the instructions below...

CLICK HERE FOR THE OFFER


Enter the code SING to take advantage of the £5 off per person when booking for 6 people or more.


Please note, the promotion seats are starred on the interactive seating plan.


Terms & Conditions
Valid for Choir! Choir! Choir! at Albert Hall, Manchester.
The offer ends on March 26th 2023.
All tickets are sold subject to availability.
The offer can be removed without notice.
Discount does not apply on previously purchased tickets.
This offer cannot be used in conjunction with any other offer and does not have any cash value.
Our Manchester Theatre Special Offers...