Heywood to Ramsbottom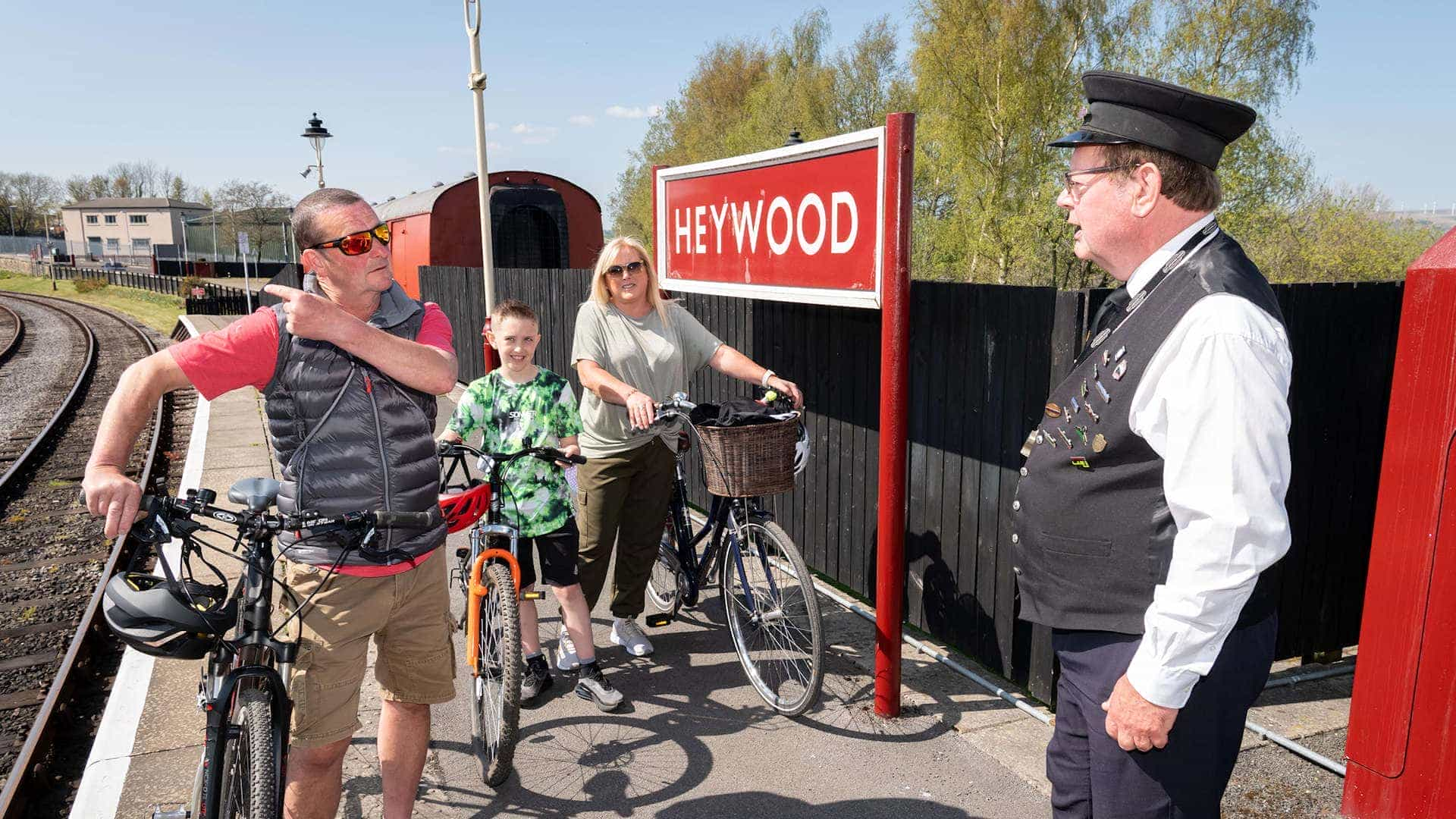 Heywood Train Station is the most easterly point of the ELR, and a great place to start your journey if you want to ride the line from end to end (and back again)!
Heywood is a small factory town on the outskirts of Greater Manchester and is closely linked with its larger neighbour, Rochdale. It sits on the south bank of the River Roch, and is easy to get to from the M62 motorway.
During the Industrial Revolution, Heywood had a major role to play in textile production. You won't miss the original railway buildings and large mills dotted all around town.
In addition to textiles, Heywood had many engineering firms. There was a major private Railway Wagon building and repairing firm, "Standard Wagon", based in Green Lane adjacent to the ELR Heywood station.
Alongside the rich industrial heritage, you'll find loads of green spaces to explore, with gorgeous walks up the river and one of the area's prettiest parks.
Please note: Heywood Station is not served by trains when there is a Green timetable in operation.
Heywood to Ramsbottom Tickets
Bury
Bury
East Lancashire Railway
Mon 26 Dec 2022 - Sat 31 Dec 2022
Other events you may like...
How to get to East Lancashire Railway, Bury
Most Popular Shows and Events in Manchester