MANTIS Festival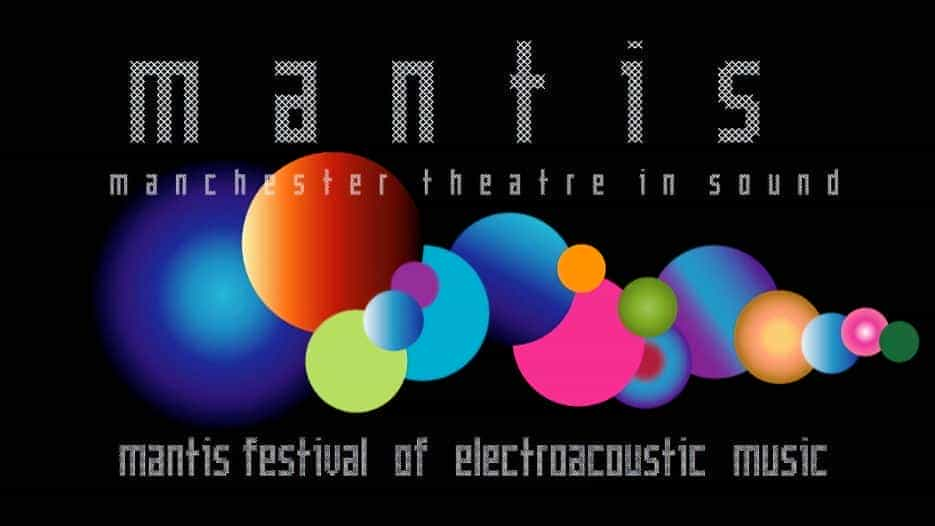 The 2022 autumn edition of the MANTIS Festival which serves to promote new works by postgraduate electroacoustic composers from the University of Manchester.
Immersive media environments and human-machine interactivity by music composers and digital artists will be diffused over our immersive 56-loudspeaker MANTIS sound cluster, using new technology and digital media to take sound into a different dimension.
SATURDAY 26th NOVEMBER - CONCERT 1 - 18:00
Ricardo Climent Noh · Virtual - with Giorgos Gargalas – Voice (beatbox)
George Edmondson Loss
Eddie Lansley Prosthesis
Nicolas Garcia-Peguinho Always with you
Rufus Murphy Hybrid Spaces
Penelope Bekiari Synopsis
Ryan Woods If we could hear
CONCERT 2 - 20:00
WEȽ∝KER 7
Jake Parry The Grain of the Voice
Anastasios Asonitis Exhibits
Keyi Xu Particles and Ripples
SUNDAY 27th NOVEMBER
INSTALLATION 10:00-13:00 h
ROOM G16
Constantin Popp PLANET XERILIA - VR EXPERIENCE
CONCERT 3 14:00h
Hongshuo Fan Conversation with the Cloud - with Rocio Bolaños - Bass Clarinet
Ella Kay Visions of a Living Room
Rachel Beckles Willson The jukebox that drowned
Sarah Keirle Plémont
Cameron Naylor Spent
Mark Mushet and David Berezan Hydrology
MANTIS Festival Tickets
Manchester
Manchester
Martin Harris Centre
Sat 4 Mar 2023 - Sun 5 Mar 2023
Other events you may like...
How to get to the Martin Harris Centre, Manchester
Most Popular Shows and Events in Manchester