The Woman in Black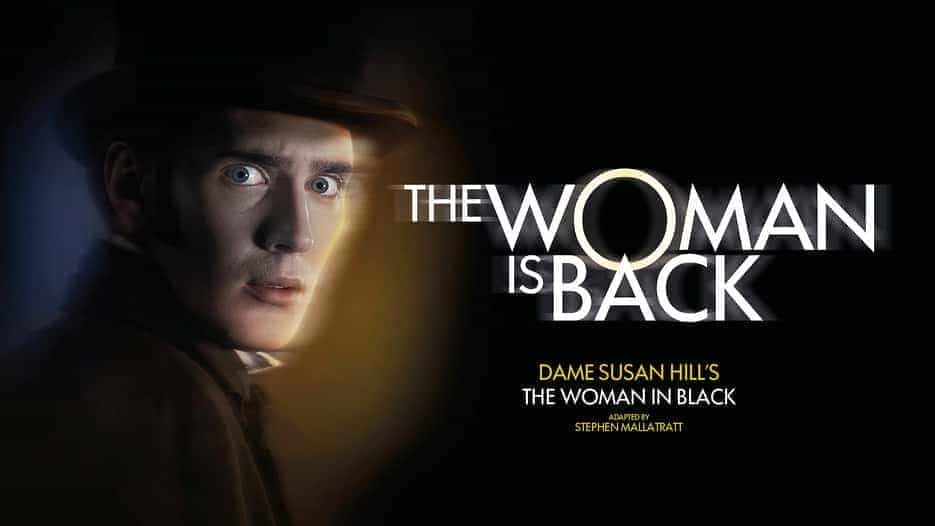 OFFER - UNDER 18'S GO FOR FREE WITH EVERY PAYING ADULT Unanimously acclaimed by the critics, The Woman in Black combines the power and intensity of live theatre with a cinematic quality inspired by the world of film noir. The formula delivers an evening of unremitting drama, transporting the audience into a terrifying and ghostly world.

A lawyer engages a sceptical young actor to help him tell his terrifying story and exorcise the fear that grips his soul. It all begins innocently enough, but as they reach further into his darkest memories the borders between make believe and reality begin to blur and the flesh begins to creep...

Age guidance 12+.
The Woman in Black Tickets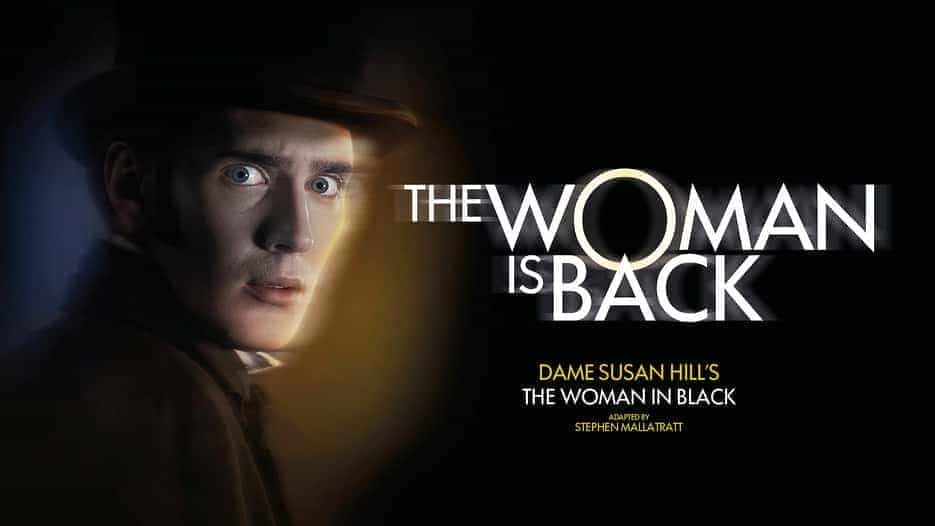 Sorry, there are no tickets for The Woman in Black in Manchester available at the moment. This maybe due to one of the following reasons:
- The Woman in Black in Manchester tickets are currently not on sale.
- The event has sold out.
- Details have not yet been announced for The Woman in Black in Manchester.
- The event may have been cancelled.
- The event has been and gone.
Join our free mailing list for
updates about this event
Our review on The Woman in Black
The Woman In Black - Palace Theatre, Manchester - Monday 23rd August 2021 by Karen Ryder
Our Rating
Theatre is back! Let's just take a moment to appreciate that sentence. THEATRE IS BACK! It was incredible to walk through the Palace Theatre doors again, and staggered arrival times ensured that the foyer was spacious and pleasant. This provided the opportunity to chat with staff and really soak up every element of being back in a theatre. Not that I'm at all dramatic but I was playing "As if we never said goodbye", from Sunset Boulevard through my head the entire time it took me to be seated. I even enjoyed being squished in the toilets again!
I was excited to be back in an audience, be entertained, be transported to a different world through imagination, actors, scenery, props, lighting, and stage effects. I wanted the full shebang and I wasn't disappointed.
The Woman In Black has been on my wish list for such a long time, yet has somehow always been the one that got away. Maybe I was meant to see this production on this night in this venue, because there is not one thing that I would have changed. In the meantime, I had seen the film. I am thrilled to say that the theatre production wins hands down though. There is nothing like theatre to tease you, create a temporary world that you are sucked into and you want to believe in. You find yourself willing the scarey moments, the jumps, the screams – and immediately afterwards, you laugh. You laugh because you are not watching a film where everything is imagined for you, but because you have just been scared by what you know is just a wicker basket, or a shadow or an invisible dog that you fully believe is there.



The Woman In Black tells the chilling tale of a ghost like figure that Arthur Kipps bares witness to when he is sent to represent his solicitors firm at the funeral of an elderly client. He finds the locals unwilling to talk about the estate he must visit and feels the burden of a tale shrouded in mystery. At first he is able to convince himself that the strange goings on are due to the solitude of the house, but the more time he spends there, the more the house reveals its secrets. We see an older Arthur Kipps trying to unburden his story in the hope that sharing it with others will lay the ghosts to rest. But this is the woman in black's story, and she alone when it will end.



Robert Goodale and Anthony Eden are masters of their art. They create something out of nothing time and time again. They have you believing there are waterlogged marshes on stage, that there is a horse and trap, that they are each and everyone of the multiple characters they play. And what is so clever about this play is that they even tell you they are doing it! It allows you to share in the secret of how it is done. When Arthur Kipps queries 'How will we get an audience believing there is a horse and trap on stage?', the actor shows him that all you need is acting and imagination. He shows us quite convincingly that the wicker basket is now a horse and trap through simple movements and sound effects. The clever twist of telling the story of The Woman In Black by an actor and Arthur Kipps, the gentleman whose story it is, allows theatre magic to sparkle right before your eyes.



The plays opens with Arthur Kipps repeating the same line over and over. "It was 9.30 on Christmas Eve." He is directed by the actor, who desperately tries to get something, anything out of him that would engage an audience, yet every time the line comes out in exactly the same tone of voice. Myself and my colleague both work with theatre students and were howling at this exact representation of how life with actors can sometimes be. We were hooked. The level of humour in the play was a surprise, as the film version is very dark and jumpy, yet the theatre version allowed you to explore every opposing emotion and experimented with how laughter can quickly turn to fear. For instance, there is a clever section where The Actor has you totally hooked into, what in real terms, is actually nothing. He sits reading notes, separating papers into piles that should be kept and piles that can be binned. He doesn't talk. Instead, he mumbles as he reads the paper, making out it is of great interest, all the while slowly dropping his arm to place it in the 'keep' pile. Then at the last second, he changes his mind. The mumbles change to grumbles to show his sudden disinterest and it is thrown into the 'binned' pile. A few seconds after the laughter you are tense as the lighting changes to highlight a sinister door that you just know is the kind of door that should stay locked and you should run from in the opposite direction. A similar idea is used when Arthur Kipps is playing around with creating a character right infront of us, using a series of gurgles, mumbles, and indescribable noises, pauses and sniffs. Both scenes are funny. Both scenes are genius. Time and time again this play creates something out of nothing, which is exactly what theatre is meant to do.



The use of sound is creative and enticing. It is often used directionally (is that even a word?) so it sounds like the footsteps that start behind you on the right, slowly make their way round you until you are actually looking over your left shoulder expecting to see someone stood there. Simple theatre techniques such as silence and darkness are used to optimum effect. It allows your mind to become engaged, to play the game. You are waiting. You have no idea what you are waiting for, but you know it is coming and you are waiting. And when it comes, it is not what you thought it would be, even though you had no idea what you thought it would be, but this isn't it, it's better, and it makes for edge of your seat, nail marks in your friends arm great theatre.



Everything is designed to play on your primal fears. Blackouts with torches, stage smoke fills the stage so you can't see the actors, casting shadows so it looks like a huge hand is about to grab you. The production creates suspense to perfection and even though you know it's all theatrics, it's grip on your heartbeat is stronger because you are complicit in the game of theatre.



I truly believe that everyone studying theatre should come and watch this production as it is a masterclass in all theatre and acting techniques. Even if you aren't studying theatre, it is an incredible piece of theatre and one that may just leave you sleeping with the light on and holding your children that little bit closer to you.



Thank you to all involved in the production, all the team members at the Palace Theatre. I was delighted to review this brilliant show at the Palace Theatres grand re-opening. Theatre is back and I can't stop grinning!


WE SCORE THE WOMAN IN BLACK - 10/10!!!


THE WOMAN IN BLACK IS ON AT THE PALACE THEATRE UNTIL SATURDAY 28TH AUGUST. WE HAVE AN FANTASTIC "UNDER 18'S GO FREE OFFER TOO. CLICK HERE FOR TICKETS!


Other events you may like...
Most Popular Shows and Events in Manchester