Van Morrison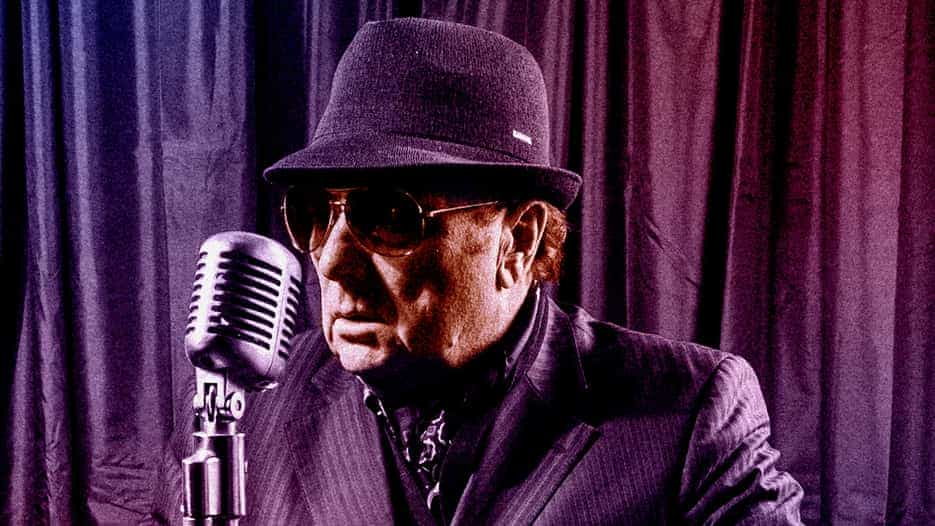 Van Morrison is a Grammy Award-winning singer, songwriter, author, poet and multi-instrumentalist, who is widely considered one of the most influential artists in the entire history of rock and roll. He has albums that are ranked greatest in the entire rock and roll canon.
Born in Belfast, Van Morrison's father was an avid collector of American blues and jazz records. Morrison grew up listening to American music like Leadbelly, Howlin' Wolf, Sonny Boy Williamson, Muddy Waters, Sonny Terry & Brownie McGee, John Lee Hooker, Mahalia Jackson, and Lightnin' Hopkins. He grew up surrounded by every kind of American musical influence. From the age of 13, he was adept at playing guitar, sax and harmonica and played with a series of local showbands along with Skiffle and Rock 'n' Roll groups, and Brian Rossi at the Plaza Ballroom. His early love of music has certainly paid off.
Backed by The Jim Daly Trio, Morrison began his solo career in Belfast supporting Alexis Korner. He toured Holland singing with Cuby and The Blizzards before, in 1967, going to New York where he recorded an LP titled Blowin' Your Mind with the producer Bert Berns, who had previously produced Them. Following Berns' death in 1968 Morrison recruited a group of jazz musicians to record Astral Weeks, a timeless classic which brought together elements of Celtic music, improvised jazz and R&B. Initially living on a couch in Boston then moving on to California, Morrison produced a string of albums including Moondance, Tupelo Honey and St Dominic's Preview while touring extensively with his band the Caledonia Soul Orchestra. His 1974 live set It's Too Late To Stop Now marked the end of this prolific early phase as Van returned to Ireland to explore further his Celtic roots. The ensuing album, Veedon Fleece (1974) featured a quieter, more pastoral sound and was to be his last release for three years.
He returned to the public eye in 1977 with the aptly titled A Period Of Transition, an album co-produced by Mac 'Dr John' Rebennack. Following his re-location to London he released Wavelength (1978) and Into The Music (1979) by which time Morrison's interest in spiritual matters was finding regular expression in his recordings. The theme of spiritual quest came to prominence in the albums he made in the 1980's: Common One, Beautiful Vision, Inarticulate Speech Of The Heart, A Sense Of Wonder, No Guru No Method No Teacher and Poetic Champions Compose established Morrison's status as an artist of unrivalled integrity and vision. In 1988 came an Irish Celtic record with The Chieftains called Irish Heartbeat. Contrary to popular belief, Van Morrison is not Irish, as his roots are all Belfast Ulster-Scots. The fact he is from "Northern Ireland (part of Britain)" has been convoluted over the years and has morphed his true Ulster roots erroneously to that of his origin somehow being Irish. The refrain of Ulster-Scots Celt is Van Morrison's true signature sound, which many confuse with that of Irish Celtic, though the two are quite distinctive from each other to the trained ear. As the Chieftains are indeed Irish it was only fitting that any record Morrison would make with them would be all an all Irish affair.
In 1989 came the release of Avalon Sunset, which, at the time, was his most commercially successful album for those earlier years and concluded what had been a remarkably productive decade for Van Morrison. As prolific as ever, Van varied his musical approach in the 1990's. Enlightenment (1990) and Hymns To The Silence (1991) continued down the road of spiritual self-discovery, while 1993's Too Long In Exile leaned towards the blues, returning Van to the singles chart again with a re-working of Gloria, performed with his blues buddy John Lee Hooker. After the acclaimed Days Like This (1995) came How Long Has This Been Going On (1995), an album of mostly jazz standards featuring his old sparring partner Georgie Fame. Following the release of 1997's The Healing Game came The Philosopher's Stone (1998), an album containing 30 previously unreleased tracks recorded between 1971 and 1988, a mixture of new songs and interpretations of Morrison classics like Wonderful Remark and Bright Side Of The Road. In the same year (1998) Van won a Grammy for his collaboration with John Lee Hooker on Don't Look Back, which he also produced. Back On Top was released in March 1999 and was widely heralded as one of Morrison's most accomplished and successful albums in years, spawning his first solo Top 40 hit with the single Precious Time.
After a career spanning some four decades, it seemed appropriate that the year 2000 saw Van returning to his earliest musical influence, the one which drove the child from Belfast to get into the music, a musical full-circle, with The Skiffle Sessions - Live In Belfast. Re-uniting with the musical heroes of his youth, Van joined Skiffle King Lonnie Donegan and Jazz trombone virtuoso and Skiffle string bass player, Chris Barber together on stage at Belfast's Whitla Hall for a grand performance, and the energy and enthusiasm of both the performers and crowd was captured in full on this live album, which met with huge critical acclaim.
In 2002, Van Morrison returned with his new album Down The Road. The album featured 13 brand new songs alongside a unique version of Georgia On My Mind and Evening Shadows, an Acker Bilk instrumental to which Van added his own lyrical magic.
In recognition of his unique position as one of the most important songwriters of the past century, Van Morrison was inducted into the Songwriters Hall of Fame by the late great Ray Charles at an awards ceremony in New York City in June 2003.
Later in the same year he signed a worldwide deal with the legendary Blue Note Records, a natural home for one of music's most creative figures. Morrison's debut release at the prestigious jazz label was What's Wrong With This Picture? This album draws upon the jazz & blues influences that he has explored consistently throughout his career. What's Wrong with this Picture? received a Grammy Awards nomination for Van Morrison in the 'Best Contemporary Blues Album' category.
Magic Time, released on Van's own Exile Music Recordings label in 2005, showcased some of his most powerful songs to date like Stranded, Magic Time, Celtic New Year and Gypsy In My Soul. It was followed by Pay The Devil, a seamless combination of three originals (including the title track) and 12 covers of classic country songs written by such masters as Hank Williams, Webb Pierce, Merle Kilgore, Rodney Crowell, Curly Williams and Leon Payne.
Two originals, Playhouse and This Has Got To Stop, were among five songs reprised on a limited edition DVD filmed at the legendary Ryman Auditorium, Nashville, and packaged with Pay The Devil. This was the only Morrison footage available commercially at the time of its 2006 release, but was soon followed by Live At Montreux, a two-disc showcase of his performances at the Jazz Festival in 1974 and 1980. This was acclaimed by one reviewer as 'The chance to see a legend in his prime' and another as 'a truly rewarding experience from one of music's most distinguished figures.'
Additionally, he was honored, in 2007, for his musical contribution to films. Presented by Al Pacino, this award highlights the depth and breadth of his compositions, as used by some of the most notable directors in the Motion Picture Industry today.
Throughout 2007 the legendary artist had a year that may be unprecedented for any living artist, having released three separate collections of his hits, with the latest, Still On Top entering the UK charts at #2 and selling platinum, proving the ongoing appetite for his unrivalled work.
2008 sees the release of Keep it Simple, Van Morrison's 35th album. It is his first album of new material since 2005, and the first in several years in which he composed all 11 songs specifically for one album. On Keep it Simple, Morrison wears all the "hats" as composer, arranger, lyricist and proves himself once again an astute and accomplished producer, artfully choosing in this recording to keep all the vocals and instruments on this album in their organic form/ first takes. On Keep It Simple, Morrison honors all those varied influences - Ulster-Scots Celtic, Jazz, Folk, Blues, Country, Soul and Gospel - and an added surprise of a mighty Ukulele -most times melding them all together at once creating his unmistakable signature sound. In some of these songs Morrison addresses the propaganda of the myth perpetrating rock music world. There is a definite theme that recurs throughout the album, especially in the title track. This record does not boast the big horns of some of Morrison's previous work. But, don't let the title fool you. Keep it Simple is everything but simple- it is a Multi-faceted record filled with mystical layers of sound -start to finish -with Songs from the Soul and gorgeous melodies, rich with emotion, depth and beauty. -truly a record that has something for everyone.
Van Morrison has journeyed far and wide since his early days in Belfast, but has invariably come back to the philosophy summed up in the title of this extraordinary new record. Van Morrison's live performances are always music making at the highest pinnacle of musicianship and his songcraft is of the highest level of any living performer today.
As Keep It Simple is released, keeping true to the music, and arguably the new Hardest Working man in Showbusiness, Morrison consistently continues a busy schedule of concerts playing to packed theatres across Europe, Canada and the United States.
Van Morrison Tickets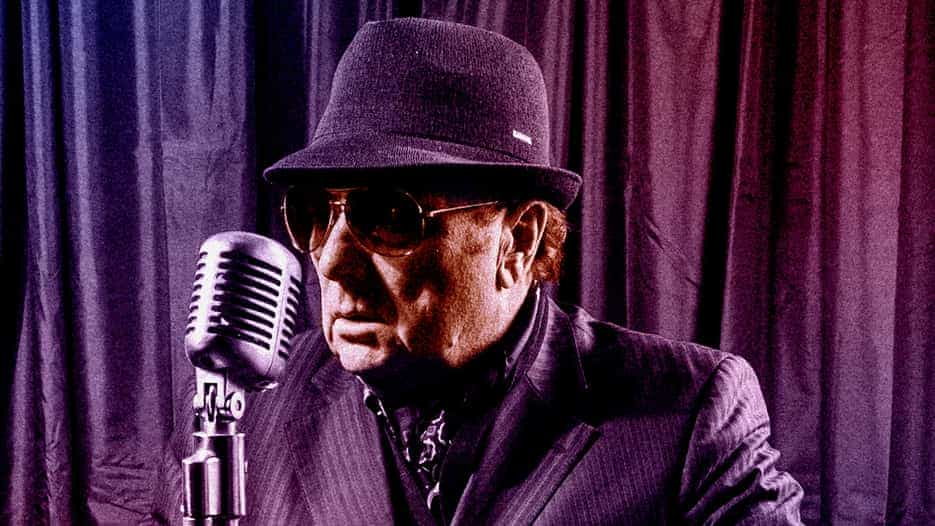 Sorry, there are no tickets for Van Morrison in Manchester available at the moment. This maybe due to one of the following reasons:
- Van Morrison in Manchester tickets are currently not on sale.
- The event has sold out.
- Details have not yet been announced for Van Morrison in Manchester.
- The event may have been cancelled.
- The event has been and gone.
Join our free mailing list for
updates about this event
Other events you may like...
Most Popular Shows and Events in Manchester