Manchester Theatre News & Reviews
Bring The Stage to Your Living Room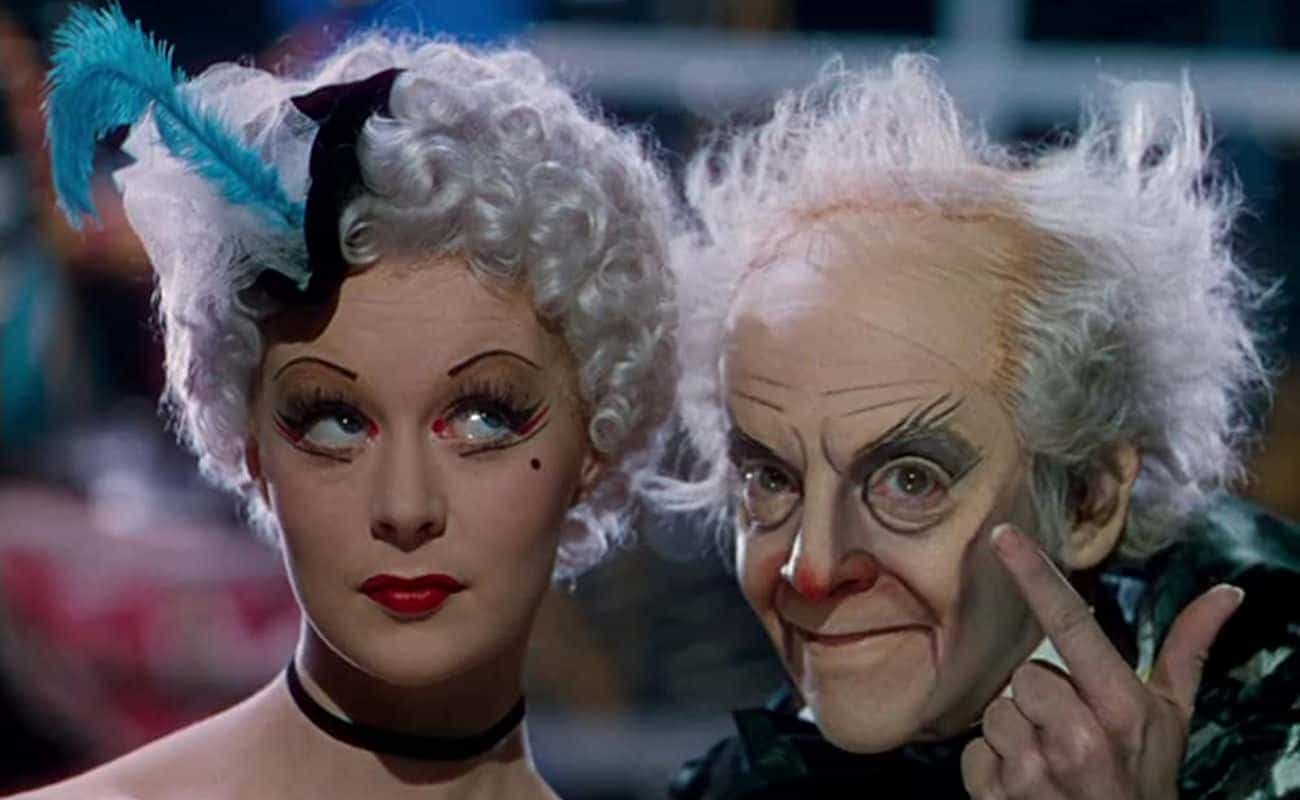 Whilst we still have over a month to wait before theatres reopen, fortunately there's a number of musicals available to watch in the comfort of your own home. We rank them in order of critical reviews:
1) SINGIN' IN THE RAIN
Is 'Singin' in the Rain' the finest movie musical of them all? There are none better in most people's book. It has supernaturally good dancing, splendid songs, lip-smacking satire of Hollywood at the dawn of the sound era and, in Gene Kelly, Debbie 'mum of Carrie Fisher' Reynolds and Donald O'Connor, the most likeable of central trios.
For those who don't know, this 1952 film is an affectionate parody of the days when sound came to Hollywood in the wake of 'The Jazz Singer', and every incident wittily referred to in Betty Comden and Adolph Green's screenplay actually happened.

Dazzling in its perfection. The most enjoyable 102 minutes you'll ever encounter in a cinema.
BBC iPlayer (until 13th April, 17:15):
CLICK HERE TO WATCH
Blu-Ray & DVD:
CLICK HERE TO BUY
"Singin' In The Rain" UK Stage Tour 2021: CLICK HERE TO BUY TICKETS
2) TOP HAT
Classy, Depression-era escapism, from 1935, with great tunes, witty choreography, and the charismatic screen chemistry of Fred Astaire and Ginger Rogers.
If you want only one Astaire-Rogers musical, 'Top Hat' is obligatory for Astaire at his most debonair in this screwball confused identities plot.

'Top Hat, White Tie and Tails' and 'Cheek to Cheek' are iconic numbers still beloved by Hollywood ('La La Land' boldly pilfered the last), whilst the dancing on the screen reaches such perfection as is attainable in the number, 'Isn't This a Lovely Day?'
This is the quintessential Fred Astaire/Ginger Rogers movie.
BBC iPlayer: CLICK HERE TO WATCH
Amazon (£6.99): CLICK HERE TO WATCH
BluRay & DVD:
CLICK HERE TO BUY
"Top Hat" in Stockport 2022: CLICK HERE TO BUY TICKETS
3) HAMILTON
The musical Holy Grail, it is the biggest theatre phenomenon of the last decade, and one of the biggest cultural phenomena full stop, and is now a breathtaking screen sensation.
It's no secret that 'Hamilton' is one of the most brilliant, most popular, most critically-acclaimed musicals ever made. And you can believe the hype! The stage show has been a phenomenon since it first hit New York in 2015, becoming the hottest ticket in town and winning handfuls of Tony Awards; when the London production opened in the West End two years later, it received rave reviews and sold out immediately.
In normal times, that meant that you couldn't see 'Hamilton' unless you a) could get yourself to New York or London, or one of the cities on the American tours; b) had money to spare, or got lucky in the ticket lottery; and c) acted quickly to book tickets when they went on sale. And now, of course, it's impossible to see 'Hamilton' live at all thanks to the coronavirus pandemic.
But! 'Hamilton' is about to come to a lot more people thanks to the power of television.
Disney+: CLICK HERE TO WATCH
"Hamilton" in London 2021: CLICK HERE TO BUY TICKETS
4) THE BAND WAGON
The perfect backstage musical from 1953, which Michael Jackson repeatedly paid tribute to in his videos for "Billie Jean", "Smooth Criminal", "You Rock My World" and "Dangerous".
Made at a time when movies, theatre, and other forms of entertainment were all feeling the heat from the rise of television, pre-eminent musical director Vincente Minnelli's backstage story celebrates the musical itself and its brand of pop entertainment.
It stars Fred Astaire, certainly one of the greatest dancers of the century in whatever medium, a very handy singer and an actor who somehow glided through his lines as if he was created to speak them.
Though not one of Vincente Minnelli's Oscar winners, 'The Band Wagon' has come to be considered his best musical, and a wise elegy to the form.
The more you look at it, the more perfect it seems. Hollywood doesn't make films like this now because public taste has changed. But it's doubtful if they could anyway.
DVD:
CLICK HERE TO BUY
5) THE RED SHOES
There are some films everyone with an interest in cinema should own. Not just because they are considered classics, but because they are so immaculately executed on every level, so pure of intent and delivery, that they can reaffirm your faith in the entire medium. 'The Red Shoes' is one such rare film: even to call it a movie seems undignified; it can clean and refresh your cinematic palette.
"Incorporating echoes of the Hans Christian Andersen fairytale that gives the film its name, Powell and Pressburger include visionary flashes of surrealism and magic realism.
This 1948 masterpiece launches into the world of ballet, instantly making you forget any misgivings you may have about men in tights prancing around.
This is arguably the best-loved dance film of all time.
Britbox:
CLICK HERE TO WATCH
Blu-Ray & DVD:
CLICK HERE TO BUY
Buy the book:
CLICK HERE TO BUY
6) A HARD DAY'S NIGHT
Part musical bonanza, part laugh-out-loud farce, part satirical social document from 1964.
The simple joys of mucking about are captured in this madcap concert tour farce with the Beatles.
One of the great life-affirming landmarks of the movies.
At a time when Elvis and Cliff were still making old-style musicals, this forerunner of the modern music video smashed the mould.
7) EASTER PARADE
In this lavish musical, from 1948, Broadway star Don Hewes' (Fred Astaire) dancing partner (Ann Miller) goes solo, and Don declares that he can make a hit performer out of the next dancer he sees. This turns out to be the inexperienced Hannah (Judy Garland), who bristles as Don tries to make her into his old partner. But as he realizes that he is falling in love with Hannah, Don knows that he must let her grow into her own kind of dancer if he wants her to reach her full potential.
The slight plot is laced with generous dollops of vintage Irving Berlin songs, several of them staged with dazzling ingenuity, such as Fred's brilliant solo 'Drum Crazy', his 'Stepping Out With My Baby' with its accomplished slow-motion effects, and the show-stopping comedy duet with Judy, 'A Couple of Swells', which they play in tramp makeup.

Ann Miller's lightning tap-dancing is also magnificently showcased in her solo 'Shakin' the Blues Away' and she effectively partners Astaire in 'It Only Happens When I Dance With You'. But Garland, although a lesser dancer, eclipses her in sheer star power, and overcomes the age difference with Astaire.
BBC iPlayer (until 4th May; 14:40): CLICK HERE TO WATCH
Amazon (£3.49): CLICK HERE TO WATCH
BluRay & DVD:
CLICK HERE TO BUY
Book: CLICK HERE TO BUY