Manchester Theatre News & Reviews
REVIEW - No Pay? No Way! is a crazy and chaotic genius production!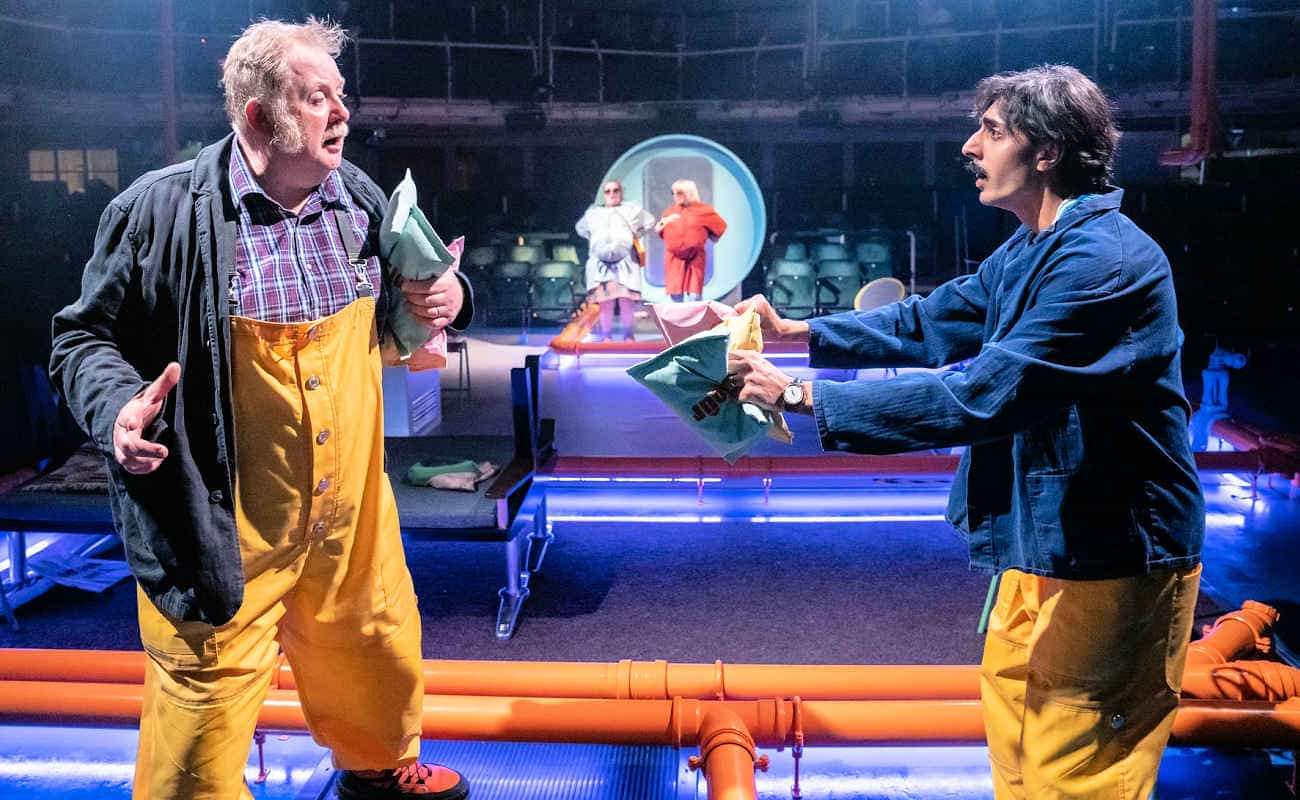 BUY YOUR TICKETS HERE!
On Wednesday, we were invited to the Royal Exchange Theatre, Manchester to see No Pay? No Way! Read what our reviewer, Lizzie Johnston had to say about this amusing play...



No Pay? No Way! is a political comedy that spotlights the reality of our global economy. Originally an Italian language farce from 1974, the English version debuted at the Sydney Opera House in 2020 and became a smash-hit. Written by Dario Fo and Franca Rame, it has been adapted by Marieke Hardy with direction from Bryony Shanahan and the Royal Exchange is the play's UK premiere.
The story follows two women who join a rebellion at a supermarket, after seeing that prices had doubled. The involuntary riot is like supermarket sweep on steroids, with women filling their trollies with anything they can grab. But with this rebellion comes an entanglement of secrets, as stealing food goes against their husband's beliefs and knowing of it would damage their pride. Antonia and Margherita have to become masterminds of lies by thinking on the spot of how to hide the food mountain and keep the secret away from both their husbands, and not forgetting the police. When the police come knocking, the only thing they can do is shove the food up their coats, leading to pregnancy speculations.


The cast of five is small yet mighty with each actor delivering a brilliant performance. Played by Samantha Power (Wuthering Heights, Zack, Accrington Pals), Antonia is the mastermind behind all of this, and with her husband Giovanni believing everything she says, things get wackier and hysterical. Her partner in crime, Margherita, is played by Katherine Pearce (Island Town, Low Level Panic, Husbands and Sons) and the pair together set the tone of the play perfectly. Simply put, they are a perfect comedy duo - you've got the one making the decisions and the other who has no choice but to follow along.


No Pay? No Way! has everything you'd want in a comedy - sharply focused, unexpected twist and all with some slapstick on the side. The cast reaches the right level of over-acting, making everything big and dramatic to add to the comedy value. You can tell from their body language exactly how they're feeling and what they're thinking, whether it's confusion or plotting the next twisted tale.

As soon as you take your seat, you know this is going to be a fun play just from the set alone. Colourful and a bit wacky with a swirly slide at one side. They used orange pipes to map out the room plan of Antonia and Giovanni's flat with a large pipe acting as a front door and the slide as the back. The costumes were just as colourful, a mixture of pastels and neon, this could have been something of a children's programme and suited the play brilliantly.


The set added to the comedy, which you can expect with a good slide entrance. The way the cast moved around and hopped over the pipes or were searching for hiding places was inventive and an easy hit with the audience.
Despite the chaos and comedy, No Pay? No Way! shines a light on some of the UK's most urgent issues, exposing the reality of rising inflation and falling wages. With this being a reality many are facing, the cast do a great job of getting this across, that just because it has heightened emotions and uses politics as a punchline doesn't mean it isn't true.
The play is sharp, witty and fantastically funny. It's a crazy and chaotic genius production that will have you belly-laughing at their perfectly timed one liners or the exaggerated slapstick. Don't hesitate to go, it's stupidly funny and relevant so you're guaranteed to have a laugh.


WE SCORE NO PAY? NO WAY! ...





No Pay? No Way! is on at Royal Exchange Theatre until Saturday 10th June.