Manchester Theatre News & Reviews
REVIEW - The Book Of Will is fast-paced, witty and in true Shakespeare style, has elements of love and tragedy!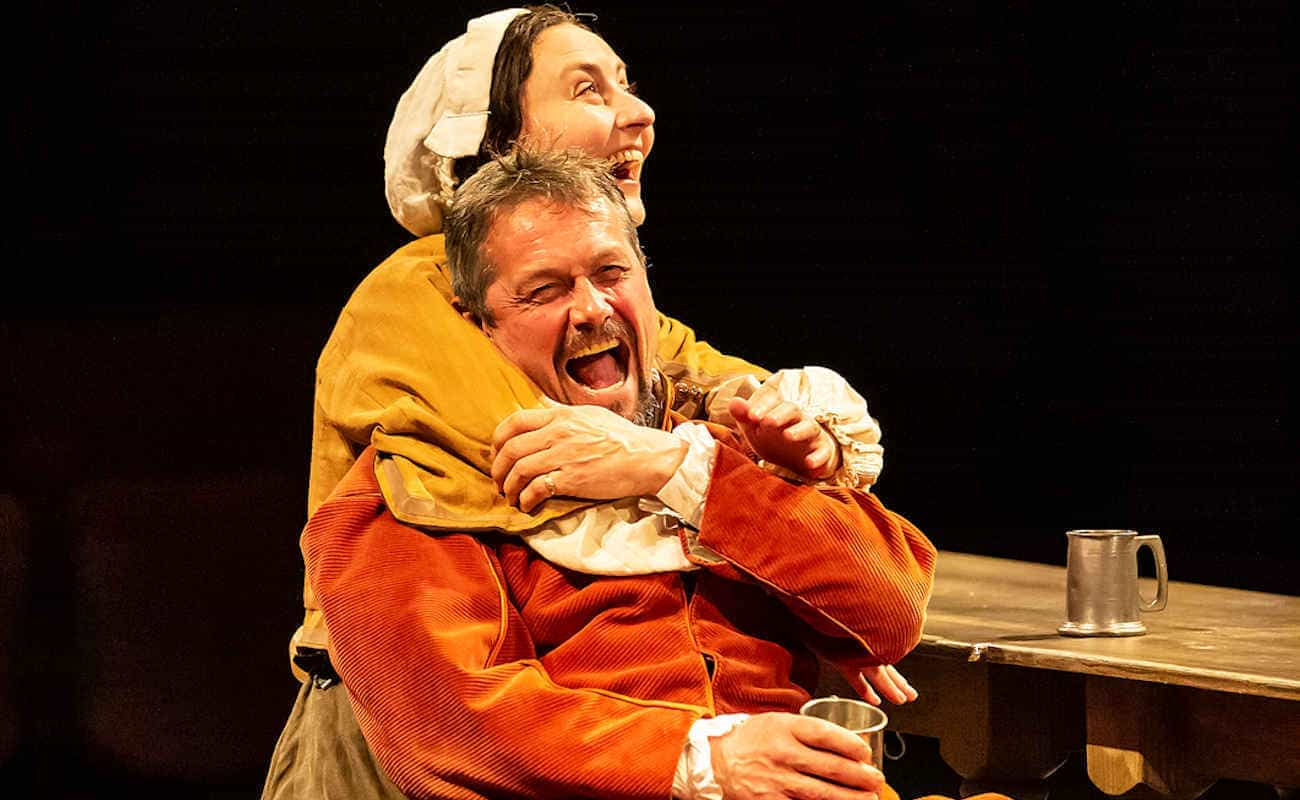 BOOK YOUR TICKETS HERE!
On Thursday, we were invited to The Octagon, Bolton to see The Book Of Will. Read what our reviewer, Lizzie Johnston had to say about this fun play...


Everyone knows a little bit of Shakespeare, whether it's from your school days or watching a love story like Romeo & Juliet, Shakespeare's plays have lived on far beyond his years and have inspired multiple cult classics.


The Book of Will at Bolton Octagon is a European premiere production of acclaimed playwright Lauren Gunderson's play, in co-production with Octagon Theatre, Queen's Theatre Hornchurch & Shakespeare North Playhouse.


This hilarious love letter to theatre follows The King's Men, the acting company which Shakespeare belonged to, as they get the band back together following Shakespeare's death. Their aim is gather the scattered masterpieces and save his words before they're lost in history, especially after a pirated Hamlet rip-off hits a stage near the Globe Theatre. To save Will's works for the ages, they hatch a near-impossible plan to collect his words on paper, setting them off on a bonkers race against time through London. Their hearts are on the line and those they love are counting on them, and it's all so they can leave a legacy that will last forever.


Starting at the pub, this challenge is set from the off, with some members more keen than others. The fast-paced and witty play has elements of comedy, tragedy and love - exactly like the book of Shakespeare. With bits of truth in there, the production marks the 400th anniversary of the First Folio, which rescued Shakespeare's plays for posterity.


The set is simple, clean and gives a good old London pub vibe - think wooden tables and benches, stained glass windows and a few tankards dotted around. The cast moved the tables to create different locations, from the pub to the printers and right up to Stratford-upon-Avon to Anne Hathaway's home. The costumes are exactly what you'd expect from a Shakespearian, period play - ruffles and voluminous shorts.


Every character had their own personal favourite, which of course led to banter and cleverly written lines of comedic relief throughout the play. The group is led by duo John Heminges, played by Russell Richardson (Hindle Wakes, A View From The Bridge, Romeo and Juliet), and Henry Condell, played by Bill Ward (Coronation Street, Emmerdale, Everybody's Talking About Jamie), as their close friendship lead them through this epic twist of combining Will's work. The cast is excellent and superb, with strong performances from everyone. Each character showed passion and also had a hint of Shakespearian acting within their performance, making it so wonderfully relevant to the storyline.


I particularly loved how they referenced so many of his plays, it really highlighted how many different genres Shakespeare touched on. Not only this, they do it in such a fast-paced, fun and energetic way that it really doesn't matter if you've never heard of the odd one. It also comments on the common argument of knowing what Shakespeare actually wrote - with so many versions and copyright rules not exactly clear back in those days, protecting his actual words does have significance.


The Book of Will is a complete celebration of Will's work, with so many plays named that I'd never even heard of. The pride in his friends and the hard work of publishing his complete collection is a heart-warming gesture to someone they clearly admired. The play touched on all the emotions and leaves you feeling uplifted as this celebration of friendship is a success.


WE SCORE THE BOOK OF WILL...





The Book Of Will is on at The Octagon, Bolton until Saturday 3rd June.


Watch our "In Conversation with Carrie Quinlan" video discussing the production.