WHAT'S ON AT THE JODRELL BANK OBSERVATORY, MACCLESFIELD
What's On at The Jodrell Bank Observatory, Macclesfield
An Imperfect Account of a Comet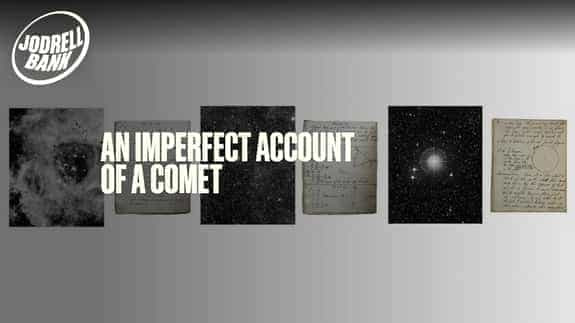 Saturday 1 - Sunday 16 April 2023
An audio-visual installation by Lynda Laird celebrating the celestial discoveries of the 18th century astronomer Caroline Herschel. The work is presented as 560 photographic glass plates of stars that Herschel noticed were missing from the ...
Apollo Remastered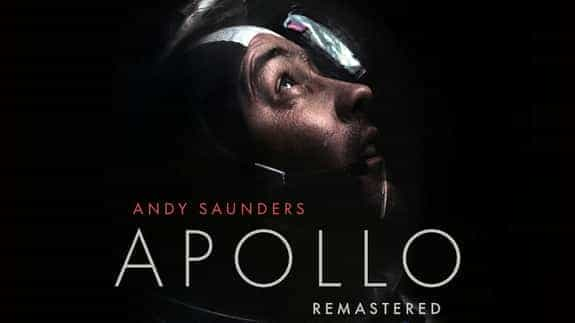 Saturday 1 - Sunday 16 April 2023
To coincide with the 50th anniversary of our last steps on the Moon, Andy Saunders will present a small selection of remastered photographs from the final mission of the programme - Apollo 17. This is a selection from the full exhibition to...
Bluedot Festival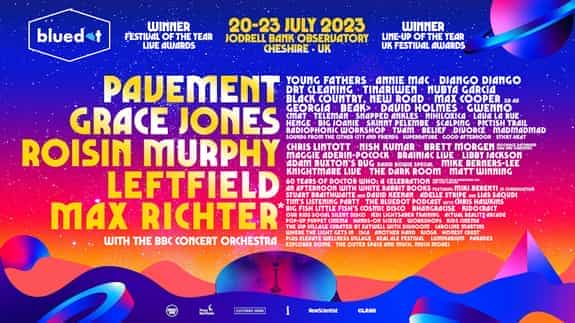 Sunday 23 July 2023
Four days of music, science, cosmic culture and family fun beneath Cheshire's iconic Lovell Telescope. FRIDAY - Groove Armada + Spiritualized + Matthew Cobb + A Problem Squared. SATURDAY - Mogwai + Metronomy + Squarepusher + Tim Peake + Ste...
How to get to the Jodrell Bank Observatory, Macclesfield