Gilla Band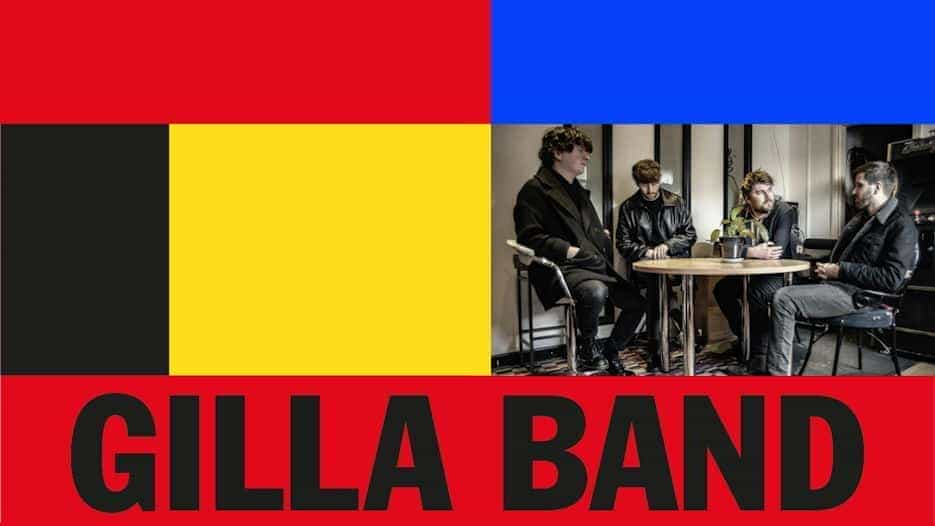 Formerly known as Girl Band, the unpredictable trailblazing Dublin post-punk rock band have redrawn their own paradigm with a majestic exploration of the infinite possibilities of noise. Like little you've heard before, they deliver a kaleidoscopic spectrum of noise put in service of broken pop songs, FX-strafed Avant-punk rollercoaster rides and passages of futurist dancefloor nihilism under the spell of modern hip-hop, thrusting noise-rock guitars, heavy techno drum beats and wailing vocals.
Their absolute industrial-noise bangers sound like a manic house-party throbbing through the walls of the next room as a downed jetliner brings death from above. Leading the listener through a sonic house of mirrors, where the unexpected awaits around every corner, frontman Dara Kiely has an antic, antagonistic presence, barking wild, hilarious, unsettling spiels, babbling about smearing fish with lubricant or dressing up in bin-liners or having to wear hand-me-down boot-cut jeans.
Gilla Band Tickets
Birkenhead
Birkenhead
Future Yard
Fri 26 May 2023
Other events you may like...
How to get to the Future Yard, Birkenhead
Most Popular Shows and Events in Manchester