Josh Ritter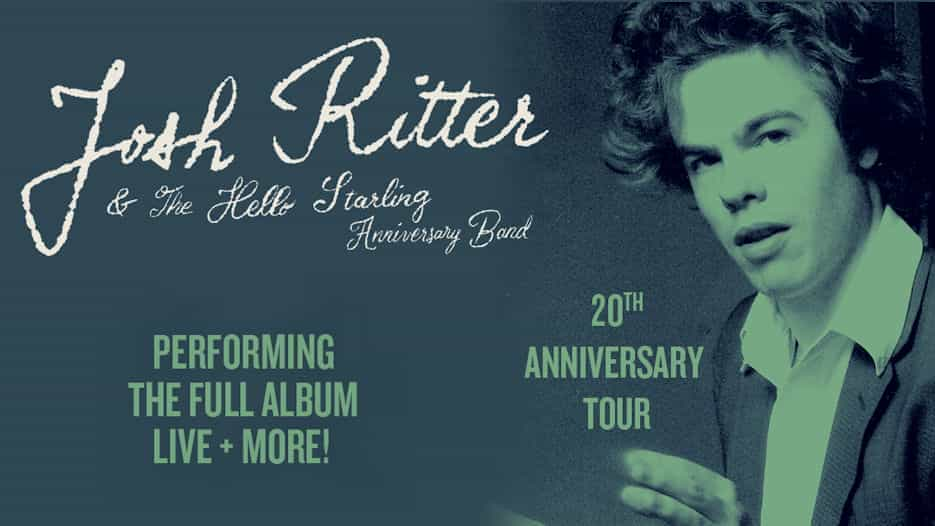 Josh Ritter & the Royal City Band - Performing the Album 'Hello Starling'
Josh and band will celebrate the 20th anniversary of Josh's 2003 breakthrough record, Hello Starling, with a very limited European headline tour, playing the album in full (plus more music).
A note from Josh:
"When I wrote Hello Starling, I was playing coffee shops and open mics. By the time it came out, I was on tour with the Frames and Joan Baez. I was practically living on the road, hearing my songs on the radio for the first time, staying up all night, touring Europe, doing all these things I had only dreamt of. It was a grand time.
For the 20th anniversary of the album, the band and I will be taking a swing through Hello Starling this fall, starting in Europe. We'll play the entire album in full, front to back, and then play a bunch more music.
It just felt right to try this out first in Ireland, England, and the Netherlands, where I spent so much time in 2003 when the album came out; but we hope to bring it to other spots as well, if all goes well!
Thank you all for listening all these years.
Love, Josh"
"There have been plenty of highlights in Ritter's 20-year (plus) recording career." - AP
"Harking back to Bob Dylan, Bruce Springsteen and maybe a little Mark Knopfler, Mr. Ritter has always been a slinger of serious ideas and high-flown imagery." - The New York Times
"Josh Ritter remains at the top of his game two decades into a highlight-strewn career. He'd be forgiven for loosening his grip, but his hand has never felt surer." - NPR Music
"If you love music and have a device on which to play it, you should listen to Josh Ritter whenever you need sound."—Mary-Louise Parker in Esquire
"Mysterious, melancholy, melodic...and those are only the M's."—Stephen King in Entertainment Weekly
Other events you may like...
How to get to the RNCM, Manchester
Most Popular Shows and Events in Manchester