Ross Noble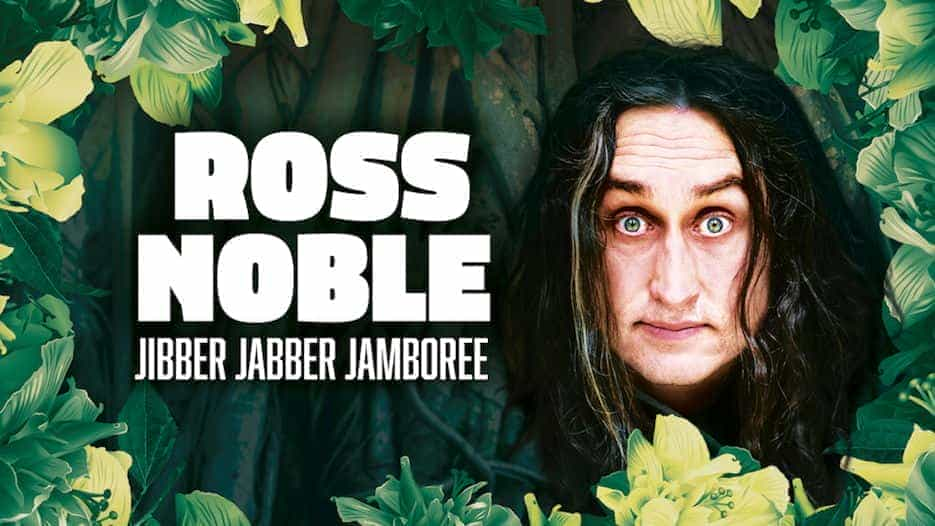 Ross has become known as a truly exciting and genuinely original performer and has received huge critical acclaim.
Ross Noble is now perhaps the most successful cult comedian of our time, with a loyal fanbase derived largely from the 'word-of-mouth' recommendations of those having seen him perform live.
Jibber Jabber Jamboree marks his 21st solo stand-up tour and, to celebrate this milestone, he invites you to join him for an evening of the sort of inspired nonsense that has cemented his place as the supreme master of stream of conscious freewheeling stand up. This is a chance to see Noble live on stage in his natural habitat.
What's it about? What will we learn? How will it change the world? Are all pointless questions to ask when Noble is off on one of his tangents.
Our review on Ross Noble
Calendar Girls - The Lowry, Salford Quays, Manchester - Tuesday 30th October 2018 by Charmaine Collison
Our Rating
Lowry theatre absolutely packed on Tuesday night and every single person there loving every minute of Calendar Girls. Some familiar faces were there in the story and we felt we were there with them too as we followed the story of the tragic death of a husband and the desicion to raise money for a sofa in the relatives room in the local hospital. Tim Firth and Gary Barlow have done a wonderful job setting the story to song and music telling us about the feelings ,the enthusiasm ,the doubts and the thoughts of the husbands and children. Great performances from Fern Britton, Ruth Madoc and Denise Welch who had former cast members from Coronation St.in the audience. The three youngsters in the show did a lovely job playing embarrassed offspring who came round to the idea. The calendar actual photo shoots were cleverly done and the cast were enjoying every moment as were the audience. The standing ovation was so deserved and lovely to see the original Calendar Girls take a bow. Full marks - wish it could be more!
Our review on Ross Noble
Calendar Girls - The Lowry, Salford Quays, Manchester - Tuesday 30th October 2018 by Roger Collison
Our Rating
Must admit to feeling a bit like the husbands in the show somewhat confused and wondering what am I doing here. Show got off to a fairly quiet start but that I think was deliberate and allowed it to grow as you got to know the characters. Great to see an old favourite Ruth Madoc was big Hi de Hi fan. This is really not just a show for the ladies there were lots of other men in the audience all enjoying every minute of the show.
Other events you may like...
How to get to the O2 Apollo, Manchester
Most Popular Shows and Events in Manchester