Looking Good Dead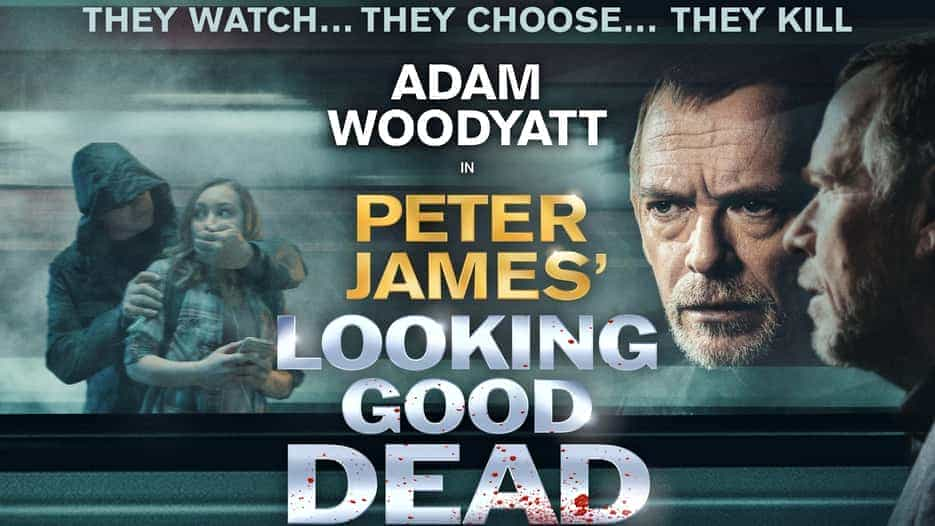 Roy Grace is back as the thrilling work of multi-million No.1 best-selling author Peter James brings us his latest world premiere stage production of Looking Good Dead.
No good deed goes unpunished…hours after picking up a USB memory stick, left behind on a train seat, to try to return it to its owner, Tom Bryce inadvertently becomes a witness to a vicious murder. Reporting the crime to the police has disastrous consequences, placing him and his family in grave danger. When Detective Superintendent Roy Grace becomes involved, he has his own demons to contend with, while he tries to crack the case in time to save the Bryce family's lives.
From the producer of Band of Gold and The Girl On The Train and adapted by award winning writer Shaun McKenna, Looking Good Dead will keep you on the edge of your seat until the chilling final moments!
Don't miss your chance to see the world premiere tour of Peter James' gripping new play.
Looking Good Dead Tickets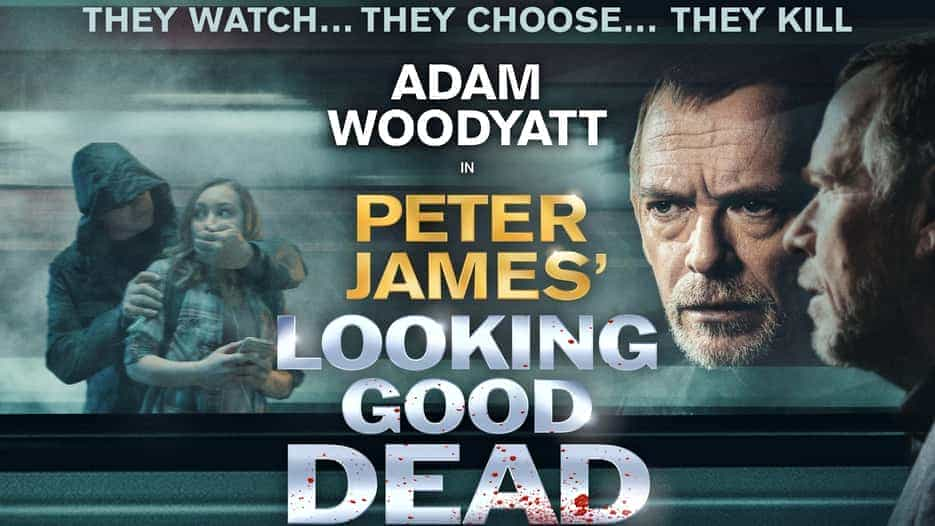 Sorry, there are no tickets for Looking Good Dead in Manchester available at the moment. This maybe due to one of the following reasons:
- Looking Good Dead in Manchester tickets are currently not on sale.
- The event has sold out.
- Details have not yet been announced for Looking Good Dead in Manchester.
- The event may have been cancelled.
- The event has been and gone.
Join our free mailing list for
updates about this event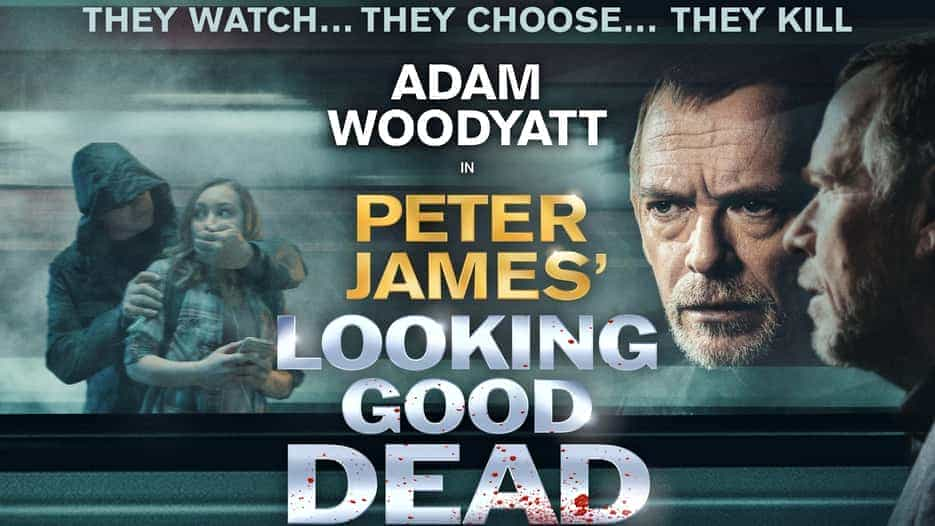 Looking Good Dead ON TOUR
Our review on Looking Good Dead
Looking Good Dead at The Lowry, Salford - Tuesday 18th January 2022 by Karen Ryder
Our Rating
How have I never read this book? How have I never read any of the Detective Roy Grace books? And how have I never seen the television series Grace, based around these books? As a book worm I have no answer other than a baffled "fhwrofhcnfpfifwnc?" A quick pit stop on Amazon before writing this review has ensured my book shelf will soon be equipped to put this right and a quick google search to find Grace was shown on ITV means I can hopefully find it on the hub for a binge watch tomorrow night. I apologise Mr. Peter James that it has taken me so long to sort this out.
Looking Good Dead is a thrilling, fascinating flicker into the lives of ordinary people thrust into extraordinary situations. It juxtaposes simple questions, twisting them into warped realities such as "Can a good dead go unpunished?" It is clever, funny, moving, dangerous and nail biting. Walking into the theatre, you are lulled into a sense of false security by the homely set visible on stage, and the mindfully relaxing echo of waves gently lapping the shore. Sat waiting for the show to start with a warm cuppa, my body started relaxing from the awful roadworks outside, cocooning me in the belief that Brighton beach really was just outside instead of Salford's entire population of traffic cones!

But the theatre was suddenly plunged into darkness, the peaceful water transcended into something altogether more sinister and my body instinctively alert made me straighten up and pay attention. A girl. She is alone. It doesn't look safe. She is in some kind of warehouse, empty apart from the murky looking chains hanging from the walls and you know, just know that this girl isn't the first and certainly isn't going to be the last to end up in this place – whatever this place may be.
The scene ends abruptly and through the amazing set design of Michael Holt and clever lighting from Jason Taylor, we are immediately placed in the flashy home of Tom and Kellie Bryce without the need for any time consuming scene changes. Their combined approach works wonders to sustain the energy and fast pace of the play, creating three clear scenes between the Bryce house, the warehouse and the police station. The inclusion of atmospheric sound created by Max Pappenheim ensures that anticipation and fear are played to maximum effect.
Through Tom and Kellie's opening conversation we quickly learn that she has a problem with both alcohol and spending money she doesn't have, and that she tries to avoid both problems through cleaning and nagging her teenage son Max. We learn that Tom's business is in real trouble and he is in debt to the grand sum of £150'000, and we learn that the only way Max can cope with his parent's constant bickering is to bury his head in his Ipad and wear noise cancelling headphones. It is a typical scene in many a house, and as Tom comes home complaining about the man on the train who clearly thought he was so important that everyone else on the train should hear his telephone conversation too, we can all relate and know exactly the kind of person he is talking about! But this typical day is about to spiral from mundane to murder. Tom explains that the talking train man left his USB memory stick behind. Tom's made what appears to be a simple decision - to bring it home and see if he can locate its owner by looking what is on it. He could have handed it in to lost property. He could have left it on the train. He could have let someone else deal with it, but he didn't. He chose to show kindness by going the extra mile to reunite the USB with its owner. In doing so, he unwittingly chose to put his entire family's lives in grave danger, for what Tom found on that USB stick will alter the course of their lives…………what may be left of their lives that is.

Adam Woodyatt (Ian Beale in Eastenders) plays Tom Bryce and is perfect as a stressed out, agitated, family and business man. After playing one character on television for so long, it is absolutely to his acting credit that Ian Beale doesn't even cross your mind when watching him. He is Tom Bryce. End of. Gaynor Faye (Corra, Emmerdale, Fat Friends) plays Kellie Bryce and again doesn't show the hint of any soap ghosts clinging onto the role. Together they create a brilliant and natural relationship onstage. Infact it was so natural, I remember thinking during one of their arguments that it couldn't be scripted and that they must be just improvising on the spot because it was just so real and believable. Luke Ward-Wilkinson (Wild At Heart, Beautiful People, Luther) plays their son Max and brings humour to the play with his instantly recognisable teenage antics. My friend and I were laughing in the scene where he refused to give his mum a hug before she went out, a scene I had literally just watched my friend play out for real at home with her sons as we left for the theatre! Harry Long (The Crucible, Blithe Spirit, To Kill A Mocking Bird) is Roy Grace. As I previously said, I haven't read the books so had no preconception of this popular character, but I thought Long played the character beautifully as it was clear from his skilful subtle reactions that there was a history with this character that went beyond the story of tonight's play. Ian Houghton (War Horse, Yes Prime Minister) was fantastically equal parts suave and psycho, and Leon Stewart (The House On Cold Hill, Nell Gwynn, Endeavour) was wonderfully supportive as Glenn Branson, bringing a dry humour to lighten police talk, including comparing dung beetles dung balls to the meatballs in ikea! Bella Moy, Mylo McDonald and Natalie Boakye complete this very well put together cast, who provided an incredibly polished performance. As my friend said, "It felt like I was watching a big budget tv drama". It was the rare kind of theatre where it never felt over rehearsed, and even though this has been on tour for quite some time, it felt like they were performing it for the first time. There's no need for any fancy way to say this. It felt real and I believed it. The only thing on my wish list is for the scenes in the warehouse to be a bit more audible as I found I was sometimes straining to hear these scenes.

The second half is bursting with plot twists, questions, jumps and surprises. It has you guessing literally right to the end, and even when you think you've figured it all out, something else is thrown at you to leave you stumped, stunned and startled. Looking Good Dead has definitely got inside my head and left me wondering about how an ordinary act of kindness can quickly become sinister, for as I left the theatre I was paranoid about the person holding the door open for me and shifty about the woman in the carpark who let me out. I even found I was untrusting of our neighbourhood cat when I got home, screeching like a human having its neck wrung. I mean, I know this cat, it's made this same noise every night for the past year……………..at least I think it's a cat……….it is…………..right?
Looking Good Dead is a must see for any crime fiction fan and any theatre fan. It is a perfectly plotted persuasion that 'no good deed goes unpunished'.

WE SCORE LOOKING GOOD DEAD - 9/10
Other events you may like...
Most Popular Shows and Events in Manchester